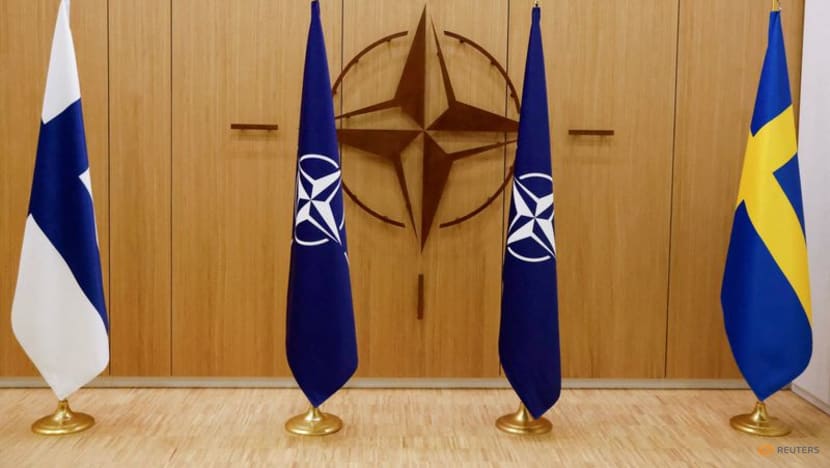 STOCKHOLM: Türkiye has acknowledged that Sweden and Finland have taken concrete steps to meet Ankara's concerns over their bids to join NATO and the three will hold further meetings, Sweden's chief negotiator in the accession process said on Thursday (Mar 9).
Sweden and Finland applied last year to join NATO, but faced unexpected objections from Türkiye which says the two countries harbour members of the Kurdistan Workers Party (PKK), considered a terrorist group by Ankara and its Western allies.
"We see that Türkiye recognised that both Sweden and Finland have taken concrete steps in this agreement, which is a good sign," chief negotiator Oscar Stenstrom told a news conference at NATO headquarters after trilateral talks resumed.
"A little step forward, the talks have restarted and we have agreed that we will continue to meet and I can't say exactly when."
President Tayyip Erdogan's spokesman, Ibrahim Kalin, said steps taken by Sweden and Finland to address Ankara's security concerns were positive, but not enough for Türkiye's ratification of their NATO bid.
"We have once again highlighted Türkiye's security concerns and expectations," he said. "The steps to be taken by the countries will determine the course and speed of this issue."
In January, Türkiye suspended talks set up as part of a trilateral deal agreed in Madrid last year aimed at smoothing Finland and Sweden's accession process.
The immediate cause was a protest near the Turkish embassy in Stockholm at which a far-right politician burned a copy of the Muslim holy book, the Koran.
But Ankara has consistently said that Sweden in particular has failed to implement its part of the Madrid agreement.
Stenstrom said Sweden had fulfilled its part of the bargain. As part of its efforts to reassure Türkiye it is taking its fears over militants seriously, the government will introduce an new anti-terrorism bill to parliament this week.
The new law, work on which started in 2017 after a truck was driven into crowds in Stockholm killing five people, would criminalise "participation in a terrorist organisation", the government said.