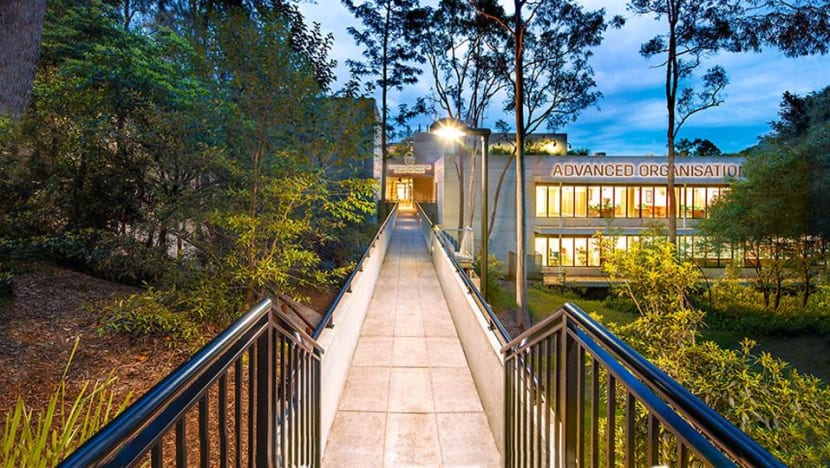 SYDNEY: A 16-year-old boy was arrested on Thursday (Jan 3) after a knife attack at the Church of Scientology's Asia-Pacific headquarters in Sydney.
A 24-year-old man died from a stab wound to the neck while an older man was injured. 
According to Nine News, the attack happened in the driveway of the sprawling religious centre.
The two men were escorting the teenager out of the centre when he produced a 25cm-long kitchen knife and stabbed one of the men in the neck, reported ABC.

The victim is said to be Taiwanese. He was rushed to hospital but died after serious bleeding. 
"He (the suspect) also caused some lacerations to an older gentleman also escorting him from the premises," said detective chief inspector Simon Jones, as quoted by ABC. 

Jones said the initial altercation between the men appeared to have been related to a "domestic incident that occurred yesterday", without elaborating.
After the attack, the unnamed 16-year-old was approached by police and asked to drop the knife, before being arrested.
The older victim is said to be in a stable condition with a minor injury and has been released from hospital.

In a statement to ABC, the Church of Scientology said this was a "very unfortunate matter", and that the deceased had been a "beloved member of our Church".
The religious centre, located on Greville Street at Chatswood, was opened in 2016 by David Miscavige, the leader of the Church of Scientology. It is the group's largest facility outside the United States.
According to Scientology.org, the 13,000 sq m building features 60 spiritual "auditing" rooms.