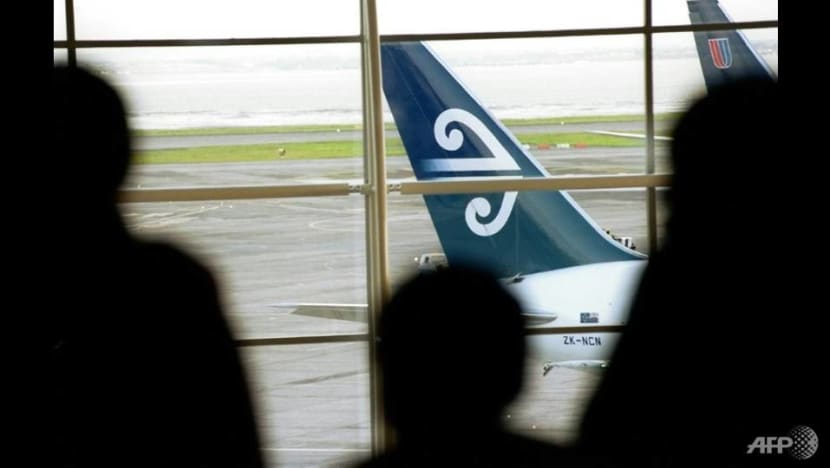 WELLINGTON: Visitors entering New Zealand will have to disclose passwords for their electronic devices if they asked to by customs officials, or risk being slapped with a NZ$5,000 (US$3,300) fine.
The new regulations, which took effect on Monday (Oct 1), are part of additional powers given to New Zealand's Customs Service to allow them to make so-called digital strip searches if they have reasonable suspicion of offence or wrongdoing.
According to the Customs and Excise Act 2018, travellers must hand over any relevant information that grants access to an electronic device, including pin codes, passwords, encryption keys or fingerprints.
Customs will also be allowed to copy, review and evaluate the device or data stored on the device.
A Radio New Zealand report on Monday quoted Customs spokesperson Terry Brown as saying that the device search will not extend to data stored in cloud-based storage.
"It is a file-by-file (search) on your phone. We're not going into 'the cloud'. We'll examine your phone while it's on flight mode," he said.
Those who do not cooperate risk a maximum fine of NZ$5,000 and may also have their devices seized.
Customs Minister Kris Faafoi said last week that legislation is "really important" for border security, trade and travel.
"The way the new Act is structured will also reduce the need for Customs to come to Parliament to seek legislative amendments due to future changes in technology, business practice and advances in border security," he said.
New Zealand is not the first country to introduce such digital strip searches. United States' Customs and Border Protection agents are also allowed to perform "advanced searches" on travellers' electronic devices, and can review, copy and analyse the content if there is "reasonable" suspicion of wrongdoing or national security concern.
US customs officers conducted 30,200 border searches, both inbound and outbound, of electronic devices in the fiscal year ending September 2017, up from 19,051 the previous year.