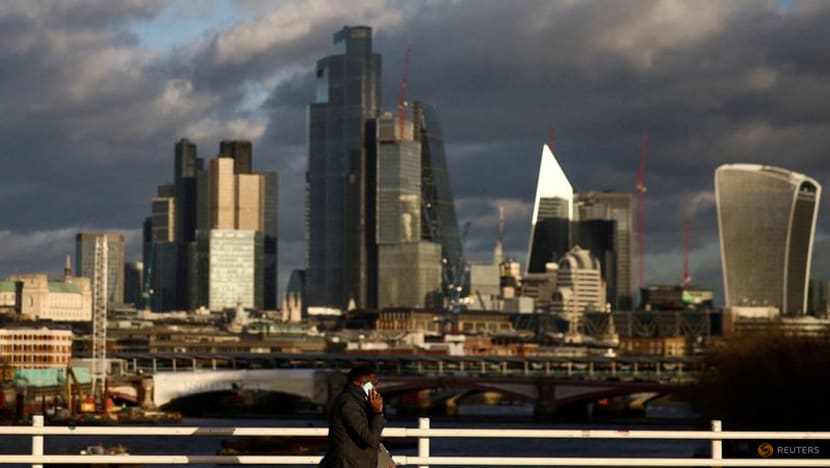 LONDON: British consumer price inflation fell by more than expected to 10.1 per cent in January from December's 10.5 per cent and there were also drops in underlying measures of inflation that are being closely watched by the Bank of England, official data showed.
Economists polled by Reuters had forecast that the annual CPI rate would drop to 10.3 per cent in January, moving further away from October's 41-year high of 11.1 per cent but still eroding the living standards of households.
Core CPI - which excludes energy, food, alcohol and tobacco - fell to 5.8 per cent in January from December's 6.3 per cent, the Office for National Statistics said on Wednesday.
Sterling fell against the US dollar and the euro after the data was published.
Earlier this month the Bank of England said it saw signs that the surge in consumer prices had turned a corner and it suggested it was close to ending its run of interest rate hikes.
Investors expect another increase in borrowing costs next month by the BoE but Wednesday's data may add to the sense that a peak in Bank Rate is not far off.
Prices of services, which are also in the BoE's spotlight, slowed their rise in January, rising by an annual 6.0 per cent compared with 6.8 per cent in December.
"While any fall in inflation is welcome, the fight is far from over," finance minister Jeremy Hunt said.
The ONS said transport and hospitality prices helped to drag down inflation last month.
Economists said the numbers added to signs that inflation was on course to fall further from its peak last year but could also herald the recession expected for Britain's economy in 2023.
"The January inflation number is consistent with the weakness we have seen in retail in the past six months," George Lagarias, chief economist at accountancy firm Mazars, said.
"It means that companies don't have much more room to pass cost increases to consumers. All other things being equal, slowing inflation suggests further economic weakness ahead and, possibly, an uptick in unemployment."