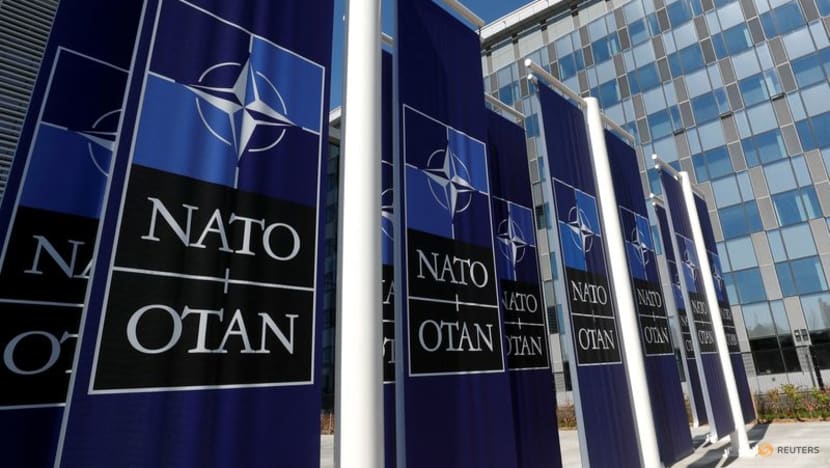 KYIV: President Volodymyr Zelenskyy said on Friday (Sep 30) that Ukraine was formally applying for fast-track membership of the NATO military alliance and that Kyiv was ready for talks with Moscow, but not with President Vladimir Putin.
The Ukrainian leader made his comments in a video which appeared intended as a forceful rebuttal to the Kremlin after Putin held a ceremony in Moscow to proclaim four partially occupied Ukrainian regions as annexed Russian land.
"We are taking our decisive step by signing Ukraine's application for accelerated accession to NATO," Zelenskyy said in a video on Telegram.
The video showed Zelenskyy announcing the decision and then signing a document flanked by his prime minister and the speaker of parliament.
"Ukraine is ready for negotiations, but with a different Russian president," Zelenskyy said.
Putin earlier signed treaties to annex the Ukrainian regions of Luhansk, Donetsk, Kherson region and Zaporizhzhia, which are partly occupied by his forces.
"This is the will of millions of people," he said in a speech before hundreds of dignitaries in the St George's Hall of the Kremlin. "People living in Luhansk, Donetsk, Kherson region and Zaporizhzhia region are becoming our compatriots forever."
The ceremony came three days after the completion of hastily staged so-called referendums in which Moscow's proxies in the occupied regions claimed majorities of up to 99 per cent in favour of joining Russia. Ukraine and Western governments said the votes had been conducted at gunpoint and were bogus and illegitimate.
The ceremony, which Kyiv called a "Kremlin freak show" devoid of legal meaning, included a 37-minute diatribe by Putin against the West, accusing it of "sheer Satanism".
He then signed the treaty documents with the Russian-backed heads of the four entities.