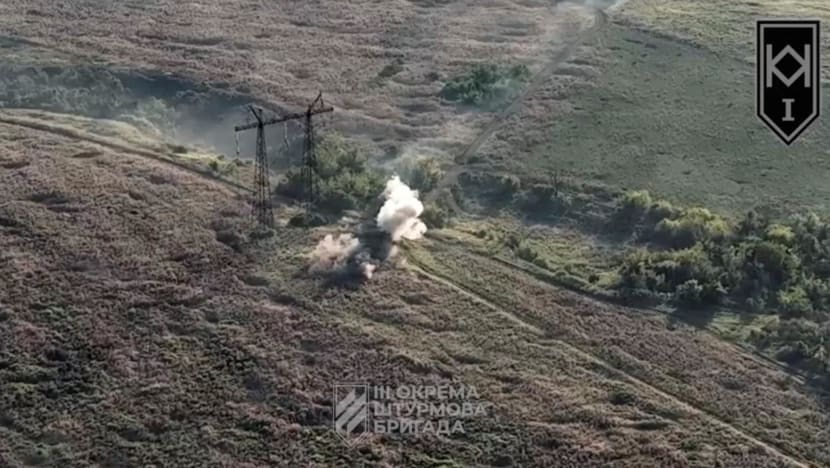 KYIV: 
Ukraine's deputy defence minister Ganna Malyar backtracked on an announcement earlier on Thursday (Sep 14) that Kyiv had retaken an eastern village near Bakhmut after troops on the ground said fighting was ongoing.
Kyiv began pushing back against Moscow's forces in the south and east of the country in June after building up Western weapons and recruiting assault battalions. 
Malyar had announced that the village of Andriivka was "ours", saying Kyiv's forces were "moving forward in the Bakhmut sector".
The announcement was rejected by Ukrainian soldiers on the ground.
"The statement about the capture of Andriivka is premature," the 3rd Separate Assault Brigade, fighting in the Donetsk region, said on social media.
"There are serious and important battles in the areas of Klishchivka and Andriivka," it said, calling the statement "unfair."
Malyar in an updated post said she was "clarifying" the situation, blaming the announcement on a "communication breakdown."
"There is some success in Andriivka and heavy fighting is currently underway," she added. 
Bakhmut, a town that was once home to around 70,000 people, was captured by Russian forces in May following one of the longest and bloodiest battles of Russia's invasion.
Ukrainian forces, however, almost immediately began pushing back around the northern and southern flanks of the city and have been posting incremental gains.
Andriivka is around 14km south of Bakhmut, with an estimated pre-war population of fewer than 100 people.