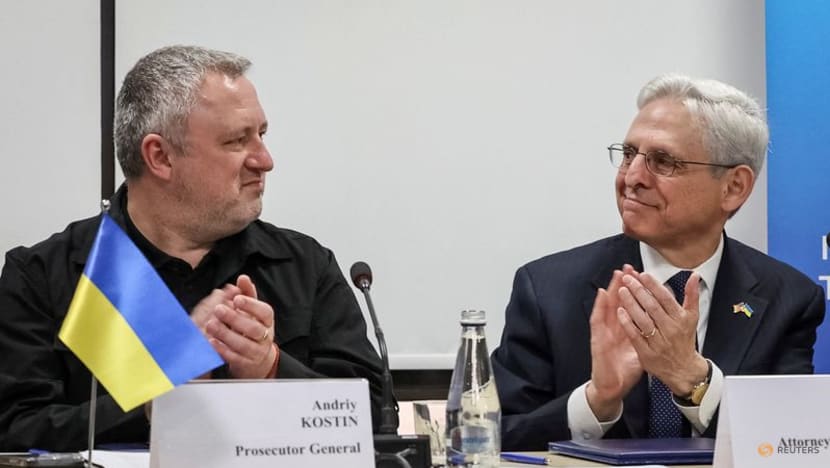 KYIV: Ukraine applauded the International Criminal Court (ICC) on Friday (Mar 17) for issuing an arrest warrant against Russian President Vladimir Putin.
The ICC called for Putin's arrest on suspicion of unlawful deportation of children and unlawful transfer of people from the territory of Ukraine to the Russian Federation. It also issued warrants for Maria Lvova-Belova, Russia's Commissioner for Children's Rights, on the same charges.
"Wheels of Justice are turning: I applaud the ICC decision to issue arrest warrants for Vladimir Putin and Maria Lvova-Belova over forcible transfer of Ukrainian children," Ukrainian Foreign Minister Dmytro Kuleba wrote on Twitter.
President Volodymyr Zelenskyy said that the decision was historic and that it "will lead to historic accountability".
The real number of deported children could be "far more" than 16,000, he said, and said their deportations constituted a policy of "state evil which starts precisely with the top official of this state", he said in his nightly video address.
He added: "It would have been impossible to enact such a criminal operation without the say-so of the man at the helm of the terrorist state."
Ukrainian Prosecutor General Andriy Kostin said the ICC decision was "only the beginning of the long road to restore justice".
Andriy Yermak, chief of the presidential staff, said that issuing the warrant against Putin was "only the beginning."
He said Ukraine had cooperated closely with the ICC and was currently investigating over 16,000 cases of forced children deportation to Russia. Ukraine has managed to secure the return of 308 children so far.
Moscow has denied accusations that its forces have committed atrocities during its one-year invasion of its neighbour.