Kremlin says Russia's security services 'know their job' after Ukraine says Putin tops its kill list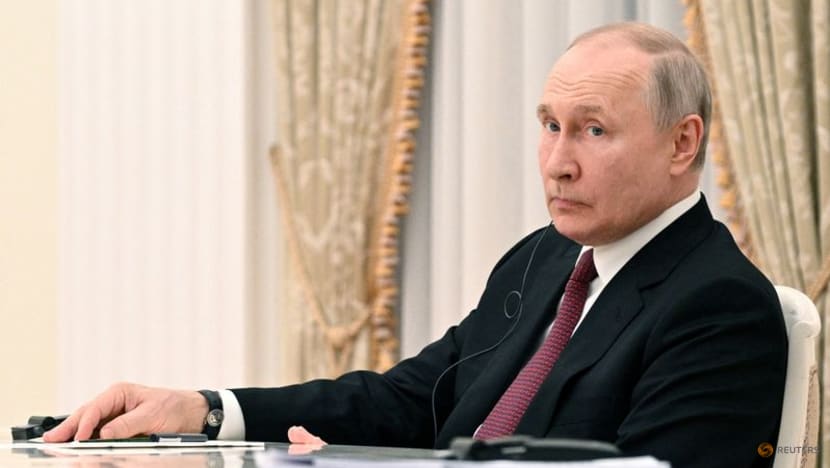 The Kremlin said on Thursday (May 25) that Russia's security services knew what they were doing after a top Ukrainian intelligence official said President Vladimir Putin was number one on Kyiv's kill list.
Vadym Skibitsky, deputy head of Ukraine's military intelligence service, told Germany's Die Welt newspaper in an interview that Kyiv wanted to assassinate Putin "because he coordinates and decides what happens" in the war and that the Russian leader was aware he topped Ukraine's kill list.
"But in the end, everyone will have to answer for their actions," Skibitsky was quoted as saying.
"Putin is noticing that we are getting closer and closer to him, but he is also afraid of being killed by his own people," Skibitsky told Die Welt.
Skibitsky went on to name other Russians, including mercenary boss Yevgeny Prigozhin, Russian Defence Minister Sergei Shoigu, Chief of the General Staff Valery Gerasimov, and military commander Sergei Surovikin - nicknamed "General Armageddon" by the Russian media, as targets.
He was cited as saying that Putin was a difficult target because he was "holed up" a lot of the time but was now starting to appear in public more often.
When asked if measures to protect Putin were being stepped up after Skibitsky's interview, Kremlin spokesman Dmitry Peskov told state TV on Thursday:
"Believe me, our security services know their job and know what they are doing."
Peskov said Skibitsky's interview was confirmation that Russia had been right to launch what it calls its "special military operation" in Ukraine 15 months ago, a conflict which Ukraine and the West say is an unprovoked war of conquest.
"The terrorist regime is talking about its terrorist aspirations. The special military operation is more than justified, more than necessary and must be completed by achieving its goals," Peskov said.
The Kremlin described a drone attack on the Kremlin earlier this month as a Ukrainian attempt to kill Putin, something Kyiv denied at the time.
The New York Times said earlier on Thursday that US intelligence agencies believed the drone attack was likely orchestrated by Ukrainian spies or military intelligence, however.