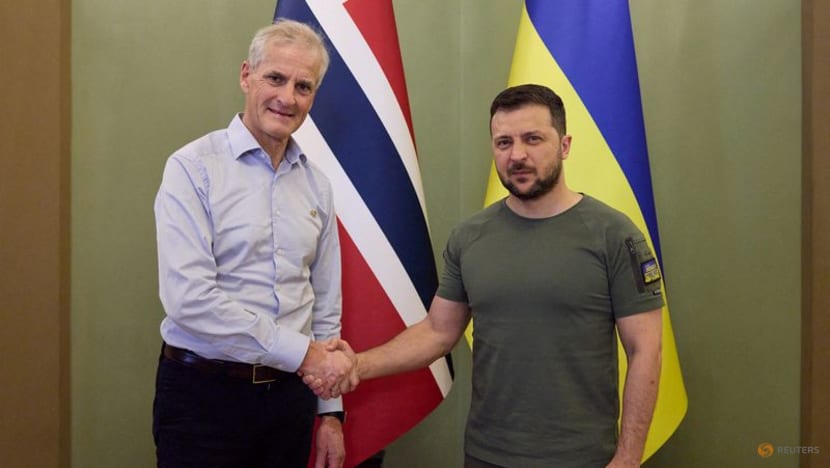 OSLO: Ukrainian President Volodymyr Zelenskyy thanked Norwegian lawmakers on Thursday (Feb 16) for approving a bilateral aid package of some US$7 billion over five years, saying Russia would never overcome the unity of Ukraine and its allies.
Norway, a major petroleum exporter, has seen its government income swell to record levels following Russia's invasion of Ukraine as the price of gas sold to Europe soared last year.
The package, announced on Feb 6, is the largest aid programme Norway has ever supplied to a single nation and is part of an unprecedented flow of Western military aid to Ukraine meant to help it fight off Russia's invasion.
Speaking via video link from Kyiv, Zelenskyy said Norway's decision set a precedent for "sustainable support", calling it a "historic contribution".
"It makes both our countries stronger. Russia will not overcome our unity, the unity of all those that cherish freedom."
A broad group of political parties agreed to the package proposed by the minority centre-left government, with the exception of the small, Marxist-oriented Red party.
"Ukraine is not alone in this fight. Those who are here today, we are with Ukraine today," Prime Minister Jonas Gahr Stoere said.
For 2023, half the package will fund military aid to Ukraine and the rest is to go to humanitarian assistance, although this breakdown could change in coming years.