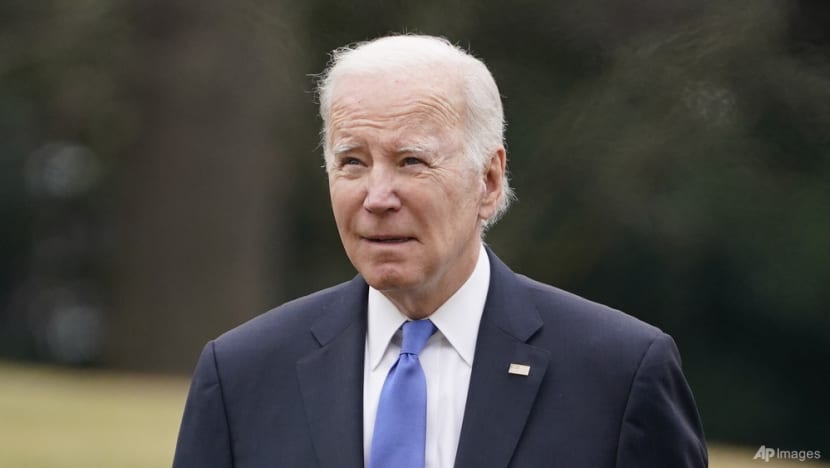 WASHINGTON: The White House said on Monday (Jan 23) that a search by the Justice Department of President Joe Biden's home on Friday had been carried out after a "voluntary, proactive offer" by his personal lawyers to the department.
The White House Counsel's Office also said it was reviewing recent record requests from the Republican-led House Oversight Committee and pledged to respect legislative oversight but warned its cooperation may be limited by executive privilege and an ongoing Department of Justice investigation.
A new search of Biden's home in Wilmington, Delaware, by the department, had found six more items, including documents with classification markings, a lawyer for the president said in a statement on Saturday night. It was the latest in a string of discoveries of classified documents at Biden's Wilmington home and at a temporary office at the University of Pennsylvania.
Some of the most recently disclosed classified documents and "surrounding materials" dated from Biden's tenure in the US Senate, where he represented Delaware from 1973 to 2009, according to his lawyer, Bob Bauer. Other documents had been from his tenure as vice president in the Obama administration, from 2009 through 2017, Bauer said.
"This was a voluntary, proactive offer by the president's personal lawyers to DOJ to have access to the home," said White House spokesperson Ian Sams.
Sams declined to provide more clarity on the exact content of the materials taken from the Wilmington house. Biden had been kept informed throughout this process, the White House said.
The search increases the legal and political stakes for Biden, who has insisted that the previous discovery of classified material at his home and former office would eventually be deemed inconsequential.
Sams also said the White House counsel had sent a letter to James Comer, the chairman of the Republican-controlled House of Representatives Oversight Committee, in response to Comer's inquiries about the classified documents found at Democrat Biden's home and office.
Comer, a Kentucky Republican, sent a letter this month requesting documents such as visitor logs, the documents turned over to the Justice Department and a list of people who had access to Biden's campus office in Philadelphia.
The White House said it was seeking to "accommodate legitimate oversight interests within the Committee's jurisdiction while also respecting the separation of powers and the constitutional and statutory obligations of the Executive Branch".
A spokesperson for the House committee said the White House's suggestion that it needed to determine whether the requests were related to legitimate oversight undercut Biden's public pledge of transparency.
"This is not 'legitimate' transparency from President Biden who once claimed he'd have the most transparent administration in history," the spokesperson said.