The Big Read: The pre-school conundrum - why shortage of places persists in some estates despite millions invested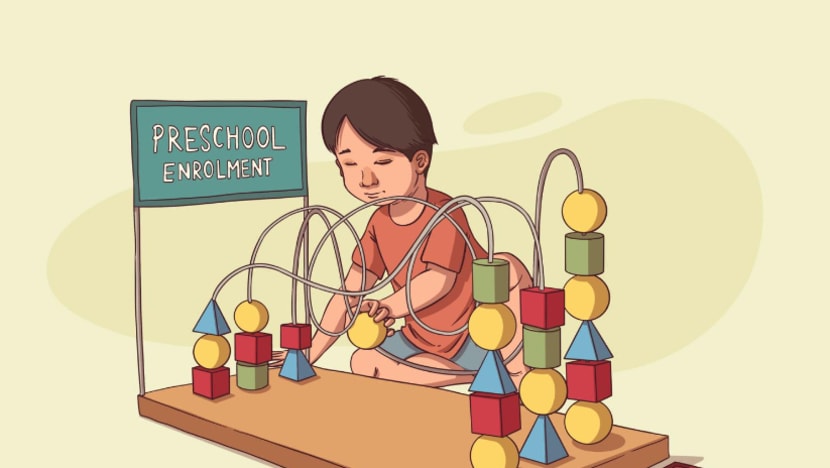 Over the past years, millions have been invested in the pre-school sector, with many new centres and tens of thousands of places for children opening up 
Based on latest available statistics, 20 per cent of overall pre-school spaces across the island were unfilled as of 2021. The data does not include MOE kindergartens. 
Yet, in some newer estates such as Punggol, residents are often placed on long waiting lists when they try to enrol their children in a nearby pre-school
Experts and industry stakeholders point to a possible mismatch in demand and supply, with some pre-schools in mature estates grappling with falling enrolment 
Without central coordination and due to various factors such as perennial shortage of educators, it is challenging for the sector to be more responsive to shifts in demand
SINGAPORE: Despite having been put on a waiting list for more than a year, Punggol resident Jessica Lo was unable to secure a spot for her one-and-a-half-year-old daughter at a pre-school near her home — an experience many parents living in the young neighbourhood were all too familiar with.
"I even visited the schools to try and get a slot but they told me to apply online. No one has called me back yet," said the mother of two, who is in her 30s and works in sales.
But this was not the case for other parents living outside of the island's north-eastern district.
Just about 10km south in Katong, the situation was drastically different for Mrs Sarah Foo, 38, who was able to enrol her now 14-month-old son in a private pre-school late last year without the hassle of being put on a waitlist.
The child will attend the pre-school, which is within walking distance from home, in October this year.
Mrs Foo, who is unemployed, said: "When I was ready to sign up ... they (the pre-school employees) were like, 'Yeah, no problem'... there was no waitlist." 
Over in Tiong Bahru, a pre-school principal told TODAY that her centre is less than half-filled even though it has capacity to accommodate more than 100 children.
Amid such discrepancies, there is no overall shortage of capacity to accommodate pre-schoolers in Singapore.
After all, efforts to increase the number of pre-school places in Singapore have been under way in recent years.
Prime Minister Lee Hsien Loong said during his National Day Rally in 2017 that 40,000 pre-school spots would be added by this year, which would double the total number of places to 200,000. 
Mr Lee highlighted a shortage of pre-school places for infants up to four years old, despite the fact that almost 50,000 childcare and kindergarten places had been added in young estates such as Punggol and Sengkang in the years before.
He also said then that the Government had more than doubled its annual spending on pre-schools from S$360 million in 2012 to S$840 million in 2017. 
Based on data from the Early Childhood Development Agency (ECDA), Singapore has surpassed that goal.
As of last year, Singapore had capacity to accommodate at least 234,079 children across infant care, childcare and kindergarten services. However, only 186,212 children were enrolled, which means that about 20 per cent of the slots were not taken up. 
The statistics exclude the kindergartens run by the Ministry of Education (MOE). Earlier this week, MOE announced that it will open three more kindergartens in 2026 and 2027, bringing the total number to 60, offering about 8,300 Kindergarten 1 places in all. 
Last week, CNA also reported that seven new pre-schools will be set up in Punggol by the end of the year to address the long waiting lists and the lack of affordable childcare options in the estate.
The move will provide an additional 220 infant care places and 1,700 childcare places.
With the statistics pointing to an abundant number of vacancies, why are some parents still finding it hard to enrol their children in pre-schools?
Why is there a mismatch in demand and supply? And could it have been prevented in the first place?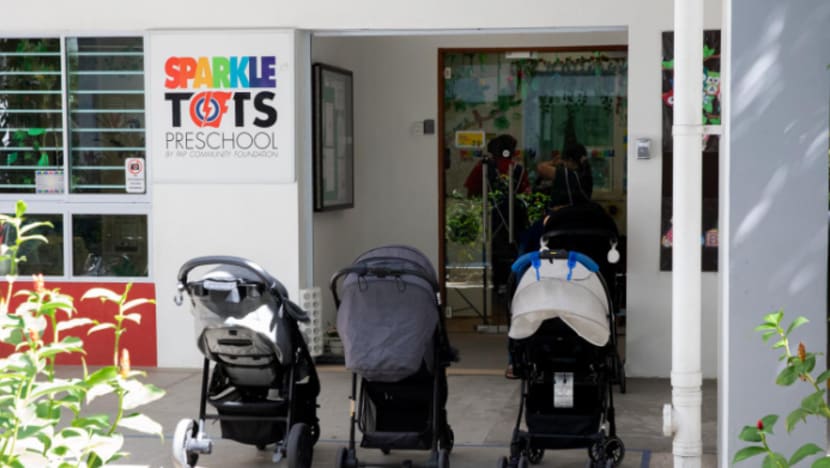 Adjunct Associate Professor Jeffrey Ho, an urban planner who teaches at the College of Design and Engineering at the National University of Singapore, said the shortage of pre-schools in Punggol could have been predicted through profiling and data analytics.
He said this is analogous to how the Internet captures users' data for monitoring behaviour and needs in consumerism. "Through household profiling and data analytics, it will efficiently forecast the types of facilities needed and establish their best locations."
But other experts disagreed with such an approach, noting that there are other issues that need to be considered, such as manpower.
Associate Professor Sirene Lim, an early childhood education expert from the Singapore University of Social Sciences (SUSS), pointed out that while it is relatively easy to set up a physical space for a new childcare centre, "it is more challenging hiring the people to run the centre's services".
TODAY has sent queries to ECDA. 
THE PUNGGOL SITUATION 
Statistically speaking, Punggol has the highest proportion of children aged below five compared to the rest of the nation, according to a population trends report from the Singapore Department of Statistics (SingStats) last year.
Based on SingStats' data, as of June last year, there were about 14,640 children in this age bracket in Punggol, or 8.3 per cent of the 176,190-strong population in the estate.
A check by TODAY using ECDA's search portal found at least 121 pre-school centres within a 2km radius of Punggol MRT station.
CNA reported that the number of childcare places in Punggol grew by 55 per cent from 6,400 in 2017 to 9,800 last year, which was higher than the national increase of 30 per cent. The number of infant care places also more than doubled from 410 in 2017 to 900 in the same period.
Still, ECDA told CNA that the pre-school situation remains "tight" in "certain Punggol subzones".
It added: "The shortages in infant and playgroup places have been exacerbated by COVID-19-related developments — such as pre-school construction delays, difficulties in securing alternative care arrangements and parents preferring pre-schools near homes rather than workplaces."
Indeed, for working parents like Ms Natalie Wang, having a pre-school near home would be a great boon for her, if she had been able to enrol her son in one.
The 28-year-old Punggol resident was initially eyeing three pre-schools — one under the anchor operator scheme and two run by partner operators — which were within walking distance from her home. However, after waiting months to secure a spot, she eventually settled for a pre-school in Hougang.
Ms Wang said she never got a notification from two of the pre-schools about the status of her toddler's enrolment. When she called the third, she found out that the child, who will turn one year old in a couple of weeks, was still far down the waiting list.
"After four months, he's still number 50 on the waiting list. Can you believe it? I was so frustrated," she said. 
While sending her son to pre-school is not compulsory, Ms Wang said she was hoping to get her son socialised with other children early. Thus, she signed up for another pre-school under the partner operator scheme in Hougang about two months ago, and he started attending classes last week.
Ms Wang said that although the Hougang pre-school also has a waiting list, her son was given priority as his cousin was already enrolled there.
Still, the media professional hopes to be able to transfer her son to a pre-school closer to home, when the opportunity arises.
She works primarily at home, with hours that stretch beyond 6pm. "You want to make sure your kid's school is not too out of the way because we are both working parents," she said. 
"There are days when we end work later, and we need to rush down to the school to pick up the kid before 7pm, which is the latest you can do so."
Meanwhile, other Punggol residents like Ms Lo continue to be frustrated in their bid to secure a pre-school place for their children. 
Ms Lo had started looking for a pre-school in Punggol for her daughter when she was just a few months old, as Ms Lo heard that the waiting time could be extremely long.
However, a year and multiple failed attempts later, she has yet to find a spot.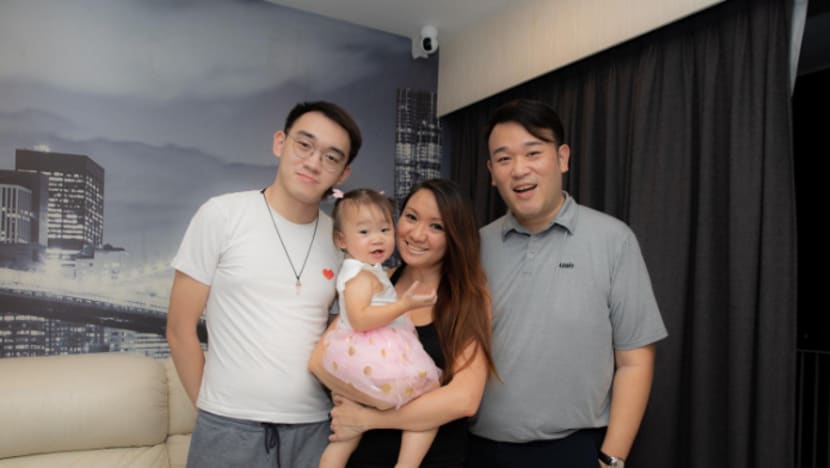 Ms Lo, who moved to Punggol five years ago, had applied to more than six anchor-operated pre-schools and a number of private ones in Punggol. Even after casting her net wider to include those in Sengkang, she has not had any luck.
"We have been told that there are enough pre-schools in Singapore but it doesn't seem like there's enough for everyone," she lamented. 
Indeed, the situation could not be more different in other estates.
For example, Bukit Batok resident Nur Saniyah Abdul Manaf told TODAY that the process of enrolling her two children — aged two and four — "wasn't really a difficult one", despite living in a non-mature estate.
According to SingStats' report last year, there were about 8,640 children under the age of five in Bukit Batok, or about 5.4 per cent of its 160,150-strong population. 
"When we got our BTO (Built-To-Order) flat, we saw a poster for pre-school enrolment. The school wasn't ready yet but we just called them first to enrol my first child," the 33-year-old pre-school teacher said.
When Ms Saniyah was pregnant with her second child, the pre-school principal asked if she would like to enrol the unborn baby in the same school since siblings would be given priority. The principal also urged Ms Saniyah to register quickly as the school's infant care was always full.
"They have a waiting list but once an infant withdraws or moves on to the next class, they will give priority to siblings," Ms Saniyah said. "So I registered my second one when I was only five months' pregnant to secure the slot."
ECDA's search portal showed that there are at least 84 pre-schools within a 2km radius of Bukit Batok MRT station.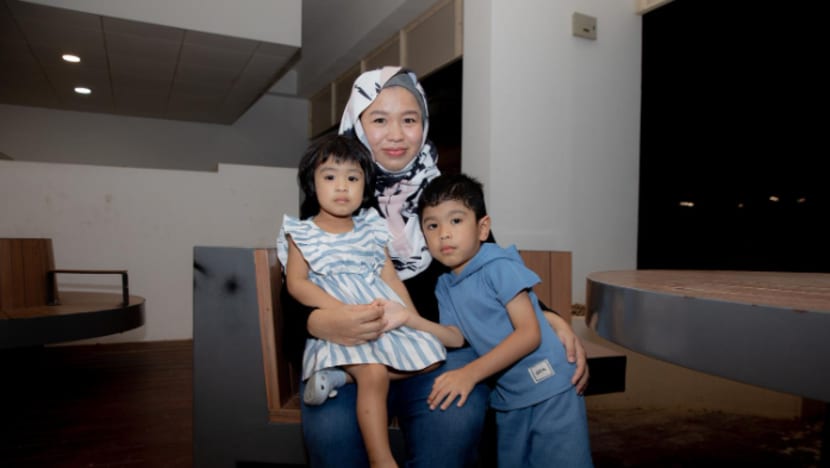 A quick check based on ECDA's search portal and SingStats' population trends report last year shows an uneven distribution of pre-school centres in various estates vis-à-vis the number of children aged under five: 
● Ang Mo Kio — 75 centres, 5,130 children
● Outram — 62 centres, 570 children
● Rochor — 57 centres, 390 children
● Bukit Merah — 79 centres, 5,800 children
● Kallang — 80 centres, 3,770 children
The principal of the Tiong Bahru pre-school, who is in her mid-30s and wanted to be known only as Mdm K M, said that the fact that her school is less than half-filled shows there is "definitely a mismatch in demand".
"Where (I'm working), there are many other pre-school centres, but it is an ageing neighbourhood. I'm not meeting my enrolment KPI (key performance index)," said Mdm K M, who has more than a decade's experience in the early childhood sector.
However, Associate Professor Rita Padawangi, an urban sociologist at the Centre for University Core in SUSS, said that it is not a straightforward situation of a mismatch in supply and demand between older and newer estates.
Assoc Prof Padawangi, whose research interest includes place-making and neighbourhoods, said it really depends on how long the pre-schools in older estates have existed.
"If they have been there a long time and there is dwindling enrolment, then it's really part of the life cycle of a community, and not as simple as a mismatch of supply and demand," she said. "If there is a new pre-school centre established in an older estate and it's not (even) half-filled, then it is a clear case of mismatch between supply and demand." 
HOW OPERATORS DECIDE WHERE TO SET UP PRE-SCHOOLS  
When it comes to assessing where new pre-school centres should be located, most operators approached by TODAY declined to comment or get into specifics.
Ms Marini Khamis, a senior director in the pre-school management division of the PAP Community Foundation (PCF), said it works closely with ECDA to monitor pre-school demand and trends.
PCF manages anchor operator PCF Sparkletots, Singapore's largest pre-school operator with more than 360 centres.
Ms Marini said enrolment levels correspond to demand, which tends to be lower in some mature estates such as Ang Mo Kio, where there are fewer families with young children.
The reverse is true for younger estates where there are more families with young children, such as Punggol.
Nevertheless, Ms Marini said that mature estates such as Tampines "are still seeing good demand and enrolment levels" due to new BTO developments. Similar reasons were given for Tampines North, Sengkang, Yishun and Woodlands.
"Demand may be related to parents' needs related to work from home arrangements," she said. "But it may also be due to increasing recognition of the value of enrolling children early in pre-school for optimal development and learning experiences."
For Mr Oliver Houchin, who is the director and founder of the Tots and Teddies pre-school, his decision to set up the private pre-school at the heart of the central business district — Cecil Street, to be precise — was based on a realisation that there was a lack of "good options" in terms of pre-school centres catering to parents working in the CBD.
After doing his own research, which included plotting out all the pre-schools in Singapore, he settled on the final location when he found a landlord who agreed to rent out the premises to his childcare centre.
On how responsive can private operators be to shifting demands, Mr Houchin said it depends on factors such as staffing, rental location and the centre's size.
"I would say the private sector is still agile, but within the confinements of existing commitments and contractual obligations," he said. 
As with childcare centres located in areas with high demand, Mr Houchin said parents hoping to enrol their children in his centre would have to be put on a waiting list.
Enrolment in his centre, he said, has been fairly consistent despite the pandemic, and he had even seen numbers pick up by 10 per cent over the past six months.
In any case, Mr Houchin reiterated that there are "enough places for childcare in Singapore".
"The question is not if we have capacity, but where we have capacity … and should we be adding capacity (where it is needed) or moving it there?" he said. 
Several operators told TODAY that while it would be theoretically possible to consider closing a pre-school centre with low demand and moving it elsewhere, there are other factors to consider. 
For instance, Mr Houchin said not all landlords are keen on having childcare centres in their commercial premises because they do not generate enough footfall to support their other shops, or due to a perception that such centres create noise which other tenants might complain about.
A spokesperson for Busy Bees Asia, which manages the Pat's Schoolhouse chain of pre-schools, said it depends on the availability of an appropriate space, especially where land is scarce.
Mr Houchin added that while sites under the Singapore Land Authority (SLA) are open to the public for rent, it also depends on whether the pre-school meets the use criteria.
"So at the end of the day, the private sector is very much down to the mercy of the landlords, when it comes to private property, or the availability of SLA property to bid on," he said.
Availability of suitable locations aside, Busy Bees Asia said that it is also a matter of what parents are looking for in a particular area.
Its spokesperson said: "Our schools ideally aim to give parents in the area what they are looking out for in a pre-school, whether it be from a curriculum standpoint or a convenience standpoint."
Even if an operator is able to secure a location, there will be consequences of relocating, PCF's Ms Marini said.
This is because the accessibility of pre-school services in the current area would be affected, since there would be residual demand which needs to be served.
"In addition, it is important to ensure that the pre-school education of existing cohorts is not disrupted," added Ms Marini.
Mr Houchin noted that by relocating, operators would also stand to lose large sums of money that they had invested to turn a premise into a pre-school. 
MANPOWER WOES, TEACHER BURNOUT POST-COVID
While building more pre-schools is perhaps unavoidable, some industry players said that there must also be sufficient teachers to staff them — and therein lies the rub.
SUSS' Assoc Prof Lim said the main issue seems to be the general lack of trained pre-school teachers to fill positions in the expanding sector, where new childcare centres are set up every year, as well as the sector's general inability to retain teachers.
While the number of early childhood educators in the sector had increased from 18,000 in 2018 to more than 23,000 in 2021, industry players said that attrition remains a problem — especially post COVID-19 pandemic. 
Between 2018 and 2021, total pre-school enrolment increased by almost 7,500 from 178,734 to 186,212, while the number of centres went up from 1,486 to 1,588.
"There seems to be a range of reasons that teachers are not staying in the sector. Anecdotally, much of it seems to be related to teachers' mental and physical well-being," said Assoc Prof Lim, though she added that these work-related conditions are also dependent on the individual operators.
The reasons she cited included long hours, lots of preparation or administrative work to be done after working hours, not having proper lunch times or breaks, and unrealistic expectations in workload.
Teachers whom TODAY spoke to did not disagree with such observations.
For a 23-year-old employed by an anchor operator in the MacPherson area, the realities of working as a pre-school teacher for the past three years have not matched her initial expectations.
"I thought the role of a pre-school teacher was to teach children, create activities and make learning fun for them. But after I started teaching, I learnt that the job scope of a pre-school teacher was far more than that," said Ms Low, who declined to give her full name.
Besides teaching in the classroom, teachers are expected to complete a large amount of paperwork, communicate with parents, take care of children when they fall sick, as well as prepare lesson plans.
She added that the workload "makes it difficult to have a work-life balance" and teachers face burnout easily, resulting in many choosing to leave the industry.
The operators whom TODAY interviewed acknowledged the manpower challenges.
Ms Bipasha Minocha, the group chief marketing officer for the EtonHouse International Educational Group, said that while the situation "is a lot improved now", it is still affected by teacher absences due to the pandemic. As such, attracting and retaining teachers has always been a key focus for the group.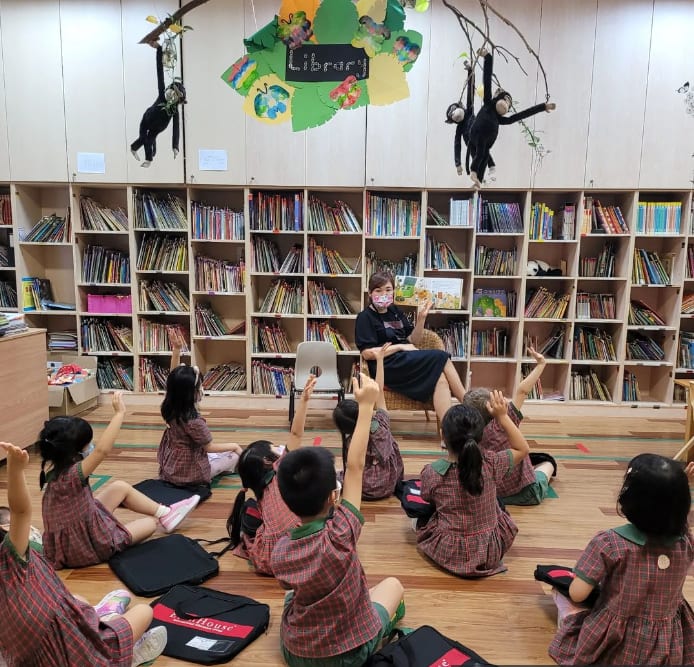 The high number of children allocated to each teacher was another bugbear for many of the pre-school teachers interviewed.
According to ECDA's regulations, the current teacher to child ratio for those aged two-and-a-half to three is 1:12, with the ratio steadily increasing for older children.
However, pre-school teacher Angela Li, who teaches a class of three-year-olds, said that this ratio is too high and makes it difficult to manage a class and provide children with the "best quality education".
"At our centre, our current teacher to child ratio is 1:8, which is lower than ECDA's. But we are still feeling so tired," said the 41-year-old, who works for a private operator in Jurong East.
She added: "I feel very mentally and physically tired every day, to the point where I don't have much energy when I get home." 
Referring to the teacher-child ratio, Mdm K M, the pre-school principal, said it is challenging to teach and make provisions for those with additional needs.
"What if a child poops? You can't attend to just that one child. What will happen to the (others)? If every class operates this way, what happens when teachers go on leave or call in sick?" she said. 
And as more work gets piled onto them, the teachers eventually burn out and decide to leave.
Mdm K M said that three teachers left her centre in 2020. The same number of teachers quit last year and another two recently resigned. Replacements are hard to come by, often taking months — as long as four months, in one instance — before a void can be filled. 
"Working through the pandemic made people reflect if this is worth it," she said.
Aside from having to familarise themselves with new COVID-19 safe management measures and procedures for managing infection cases "ever so often", pre-school staff also have had to adhere to a higher level of hygiene and safety measures.
"We had to report COVID cases during our non-working hours, which ate into family time. Nights or weekends, they all had to be reported within four hours to the Ministry of Health. And, you know, our pay doesn't make up for all the pain points," said Mdm K M.
In recent years, the Government has been working with the operators to increase the salaries of pre-school educators. 
According to a Ministry of Manpower's job situation report released in November 2020, the pay range for those working with children aged two months to four years old in kindergartens and childcare centres is between S$1,800 and S$3,150. This can go up to S$7,600 for those in leadership positions. 
In comparison, in 2017, monthly salaries typically start from S$1,300 for an assistant teacher at a pre-school, while principals can earn more than S$6,000.
While the industry players acknowledge the significant efforts by the Government and the operators to address the pre-school sector's litany of woes, some believed these measures amount to firefighting, without adequately dealing with the deeper issues. 
For Mdm K M, one of the pressing issues is attracting and retaining pre-school educators by addressing the "pain points".  
"We end up having to keep training people, only for them to leave later and causing a manpower drain on the centre," she said. 
SUSS' Assoc Prof Lim added: "Given a national shortage of qualified and experienced educators, there should be more strategic decisions being made about where new centres should be set up so that operators are not thinning out their already-stretched human resource."
This story was originally published in TODAY.