Watch
Livestream of CNA news bulletins. Watch CNA's documentaries and current affairs shows on people and issues in Singapore, Asia and the rest of the world
Editor's Pick
A glimpse into the curious world of Makers, where artists, inventors and hackers come together; where art and science collide, where it's possible to make almost anything and hack everything.
The Trailblazers & Game Changers
The age of independent travel was shaped by trailblazers like Lonely Planet with its iconic guidebooks and Airbnb with its unique home-sharing proposition.
Documentary Shorts
Comedian and host Haresh Tilani speaks to Singaporeans of different races to hear their thoughts on the CMIO - Chinese, Malay, Indian, Others - model. Are they for or against it? Does having a 'race' category on our identity cards make sense if most of us are of mixed racial heritage anyway?
The Investigative Trail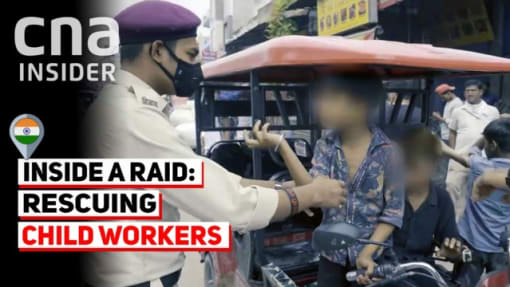 In India, child trafficking has worsened because of the COVID-19 pandemic. With the deaths of breadwinners and loss of income, many families are driven to desperation.
News Videos
US President Joe Biden is visiting South Korea as part of his first trip to Asia since he entered the Oval Office. The trip comes amid intelligence reports from the United States and South Korea that North Korea is ready to carry out a long-range missile or nuclear test. Lim Yun Suk reports.