The Big Read: As premiums keep going through the roof, is it time to review the 33-year-old COE system?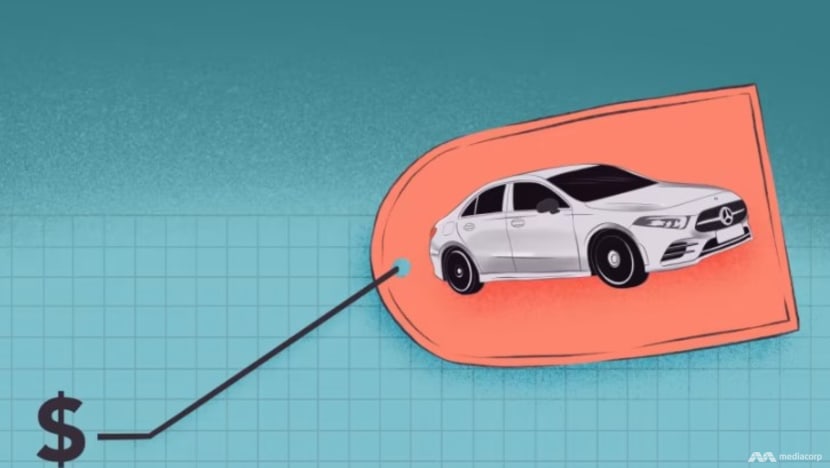 COE prices for cars have been setting new records in recent weeks, causing much angst among aspiring car-owners 
With this, perennial questions over the merits and limitations of the system — such as whether it is working as intended, or needs an overhaul altogether — have been raised by motorists and transport experts alike
Experts agree that while the system is meant to curb vehicular growth, more can be done to ensure that COE prices are less volatile
They also weigh in on different suggestions on how to tweak the system
These include reintroducing a category for mass market cars and imposing a tax on those who buy more than one car
SINGAPORE: Before the Certificate of Entitlement (COE) bidding exercise was suspended in April 2020 due to the "circuit breaker" imposed back then, prices for some of the categories were at levels that would not be seen again since. 
In March that year, COE premiums for small cars (up to 1,600cc and 97kW), or fully electric cars with output of up to 110kW, were at S$31,210 (US$23,400), while premiums for large cars (above 1,600cc or 97kW), or fully electric cars with output over 110kW, cost S$30,012. 
This was a far cry from the prices at the most recent COE bidding result on Apr 19 this year, where premiums for small cars, or Category A, shot up for the first time past the S$100,000 mark to S$103,721.
COE prices for large cars under Category B also rose to S$120,889. 
Both these categories set new records for the third round running. 
The COE system, which turns 33 years old on Monday (May 1), was set up to control the vehicle population in a small and densely populated country and has been associated for years with higher car prices.
Still, the recent record-breaking prices have been met with shock and dismay by some motorists, such as Mr Isaac Tan.
The 31-year-old had bought a second-hand Honda Stream in 2017 near the end of its COE's 10-year validity, and so had to renew the certificate at the end of 2018. 
Back then, COE prices for Category A cars like his were at about S$32,000. However, he had been juggling part-time work with his studies back then, and so did not have sufficient savings to foot the cost of the entire COE. 
So, he made the fateful decision to extend the car's COE by five years, instead of 10, and paid only about S$16,000 for it.
Now, with COE prices at record highs, he looked back at that decision with regret.
"I was thinking that we might hit another bottom again. I was looking at the five- and 10-year cycles of lows and highs, and by right, this year was supposed to be a low year," the interior designer said. 
Now, he has only six months of COE validity left on his car.
As he believes that COE prices are unlikely to fall anytime soon, Mr Tan is in two minds about buying a new car, as a COE now would cost over three times the value of one in 2018. 
"I'm still in shock, because this means that the middle-income (like me) will find it difficult to afford a car," he said. 
He added that this dilemma applies particularly to his family, as he and his wife had just welcomed a baby girl into the family late last year, making public transport a relatively inconvenient option. 
"Being a parent, sometimes you will have four bags, one stroller and a kid to carry while using your phone to navigate."
Mr Tan said that not being able to access a car affordably could "discourage" families like his from having more children, due to the sheer logistical challenges. 
The skyrocketing COE prices are also bad news for 26-year-old Russell Yap, who is a research assistant at Nanyang Technological University (NTU) and is concurrently pursuing his master's degree in Asian studies. 
Mr Yap, who lives in Changi, said that he had considered buying a car as he finds it inconvenient to use public transport for the commute from his home in the eastern end of Singapore to NTU in the western end. 
One-way travel to NTU by bus and train can take up to 90 minutes, while taking a private hire car or taxi will take about half the time, but cost at least S$40 one way.
He had thus looked into buying either a second-hand car or an "entry-level" car, but as COE prices rose further and further, Mr Yap is now undecided whether it's worth getting one.
"With the news coming out on the Category A prices, it's just crazy and increasing quite substantially," he said.
He had been thinking of getting a Suzuki Swift, a Category A vehicle, but calculated that the cost of the car plus the COE will add up to S$180,000. 
"In the long run, if you add up maintenance and fuel (costs) … it's just crazy," Mr Yap said. "The daily operating cost is something that we need to factor in as well." 
Mr Yap and Mr Tan are among a growing group of young prospective car buyers who are finding it increasingly difficult to realise their dreams of owning a car due to the high COE prices.
With COE records being broken every fortnight, perennial questions over the merits and limitations of the system — such as whether it is working as intended, or needs an overhaul altogether — have been raised by motorists and transport experts alike.
No doubt, steps have been taken to address the issue of high and volatile prices due to supply fluctuations, with several changes made to the COE system over the past few years. 
The Land Transport Authority (LTA) announced earlier this year that from Feb 1, the number of COEs available for bidding in each quarter will be computed based on the rolling average of the number of vehicles deregistered over the previous four quarters, or the preceding 12-month period.
This latest change would "further reduce the quarter-on-quarter volatility of COE supply", the LTA had said. 
The change came not long after a similar one in July last year, when LTA announced that from the month after that, it would use a calculation method to take into account the rolling average of two quarters instead of one.
These measures came amid a period in June last year when COE prices crossed S$100,000 in both Category B and the Open categories.
This is not the first time that COE prices have crossed the six-figure mark.
The same phenomenon was observed in 1994, when COEs for luxury cars 2,001cc and above reached an eventual high of S$110,500. Back then, the government intervened by limiting car loans, as well as imposing tighter transference policies. 
However, the fact remains that car prices here still remain astronomical compared to the rest of the world, in part due to the country's policy of zero growth rate for cars and motorcycles.  
According to research released by Swiss private bank Julius Baer last year, Singapore had the most expensive cars in the world. 
While the latest COE prices may appear jaw-dropping due to the sheer sums involved, transport economist Walter Theseira said that the highs that are being observed now is part of the cyclical nature of the COE policy.
Generally, the 10-year validity of a COE means that vehicles get scrapped after a decade of use, leading to an increase in quotas and falling COE prices mostly in 10-year cycles. 
"I think that we will grumble a lot about it, as we are doing now, and this will continue till late 2024, and then we will forget about it due to the expected surge in COE supply then … Then, we'll restart this debate 10 years from now," the associate professor from the Singapore University of Social Sciences (SUSS) said.
"Without COE policy reform, the 10-year cycle will continue."
Member of Parliament Lim Biow Chuan, who sits on the Government Parliamentary Committee for transport, said that ultimately, aspiring car owners need to recognise that it is difficult to allow everyone to own a car in Singapore. 
"This would mean massive congestion on the roads, like what we see in other major cities.
"However, we need to strike a right balance so that our citizens are still able to aspire towards owning a car for their own personal reasons," added Mr Lim, who is MP for Mountbatten Single Member Constituency.
LIMITATIONS OF COE POLICY
Amid the sighs and hand-wringing by aspiring car-owners, there are signs that the COE system is not working as intended, according to transport experts and car dealers.
The COE was introduced in 1990 as part of the Vehicle Quota System, to impose a cap on the number of new vehicles that can be registered in land-scarce Singapore, so as to keep a check on the growth of the vehicle population.
Mr Eddie Loo, managing director of CarTimes Automobile, noted that the COE policy's original intention of managing the car population might have seen some success.
However, from his observation on the ground, the limited quota of cars is going mostly to those who have the money to buy them, rather than those who need the vehicles the most, such as Mr Tan and his young family. 
Mr Loo said that during the COVID-19 period when COE prices were low, only about 10 per cent of his buyers were those he considered "super rich", and could afford to pay for the vehicle upfront without loans. 
As the pandemic subsided, the percentage of such "super rich" customers had risen to about 40 per cent, which he attributed to more foreigners coming to Singapore as borders reopened. 
Mr Loo said that while some Singaporeans are among those who can afford a car without taking loans, "the majority of them are still waiting at the sidelines for COE prices to subside in one to two years". 
He added that while the COE system's Category A was initially meant for smaller and more affordable cars, this has lost its purpose in recent times, as more "higher-end" car brands such as BMW or Mercedes have launched car models that qualify for Category A COEs.
These include the BMW X1, a sports utility vehicle with a 1,499cc engine that produces 90kW of power. Its list price, inclusive of COE, is S$260,888. 
A seven-seater Mercedes GLB180 with a 1,332cc turbocharged engine that produces 96kW of power also qualifies for Category A COE. Its list price starts from S$258,888.
"Category A is meant for people who want to own a simple, small car to meet their needs, (but) no way can they get the COE at a low premium if they need to fight with those looking to own a Mercedes or BMW," Mr Loo said.
Singapore used to have two more COE categories for cars, including one for small cars below 1,000cc. But the four categories were merged into the current two in 1999 to remove distortions that could arise from the small number of COEs in the previous small-car and luxury-car categories.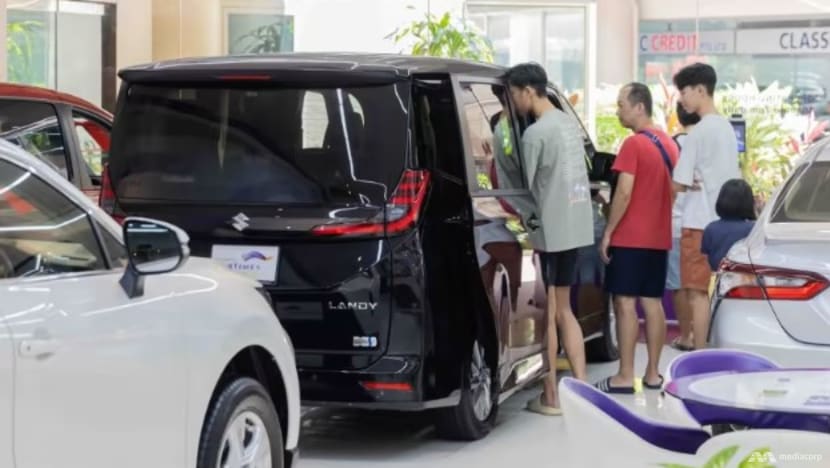 Experts agreed that the supply of COEs has to be smoothened out so that pricing is more moderate and stable over a longer period of time. 
Assoc Prof Theseira said that the 10-year cycle of COEs "badly distorts" the automobile market and causes these fluctuations. 
For instance, he argued that the 10-year validity, along with the five- or 10-year extension option, will mean that vehicle renewals will happen only at the 10-, 15- or 20-year mark for most vehicles. 
There is "no particular reason" why consumers should behave this way, "especially since the average duration a vehicle is kept for will change over time, due to technology or engineering", he said.
"It means that consumers can't respond to technological advances in the car industry, such as electrification, which has greatly improved the safety, power and efficiency of cars today compared to even just five years ago," Assoc Prof Theseira said. 
He added that one of the hallmarks of the 10-year cycle means that the supply of COEs is highly volatile, even despite the government's efforts last year to smoothen the curve. 
"What needs to happen over the entire 10-year cycle is to smooth out COE supply properly across the years, otherwise, you have no real impact on the trend because the low COE era continues for years at a time, not just months," he said. 
"If we had a clean slate, there is no way we would distribute our limited supply of COEs this way, with many times more COEs in some years than in other years."
RAMIFICATIONS OF COE PRICING
While the COE system is intended mainly to control the car population rather than to make cars affordable, some young Singaporeans feel that the system should also not work against those who need cars the most.
They also feel that the COE system allows the rich to outbid the average consumer, hence making cars less accessible to the masses. 
Tech entrepreneur Clinton Teh, echoing car dealer Loo's sentiments, said that given the large premiums Singaporeans pay for cars, they tend to see it as more than just a pragmatic way to get around. 
"Singaporeans have a very emotional attachment to cars, not just as a form of transport, but as a status symbol," said the 31-year-old.
"I don't feel that most people are buying cars purely from a financial perspective, because if they did that, they probably wouldn't buy the car." 
He said that the accessibility of loans has enabled buyers who cannot pay for their vehicles upfront to jump into the pricey automobile market. 
For instance, if a family bought a car with a S$100,000 COE premium, they would be paying about S$70,000 more for a car than if they had bought one in 2019.
"If you amortise the S$70,000 over a 10-year period for a new car, to the average Singaporean, it is S$7,000 a year, and in their head, they can afford it," he said. 
Mr Teh, who has owned a used car since 2019, said that while he does not view his vehicle as a status symbol, he knows of peers who see it as one. 
For him, the vehicle is something that is "good to have" as it adds convenience to his life. The hustle and bustle of a cosmopolitan lifestyle also add to the pressure to own a car to facilitate the ease of moving about between social gatherings, work and running errands. 
However, like other young drivers who spoke to TODAY, Mr Teh is also watching the COE prices with trepidation, as he has only about two years left on that for his car. 
He is looking to buy a new car by then, but said that his decision will be heavily influenced by the price of the COE at that point, which he hopes will come down. 
Sales engineer Ivan Yulian Suryawinata, 31, said that the news of higher COEs had dampened his desire to own a car. 
Like Mr Tan, the interior designer, Mr Suryawinata's concern is that when he starts a family with his wife, there will be added inconvenience in running errands or going on family outings without his own car. 
"Most of us know that having a car in Singapore is a depreciating asset … you are just watching your money burn," he said. 
"I really view it as ... a price that I need to pay to have convenient transport." 
Mr Suryawinata said that he hopes that the COE policy could be tweaked where families who "want the convenience of a car" can "at least feel more prioritised".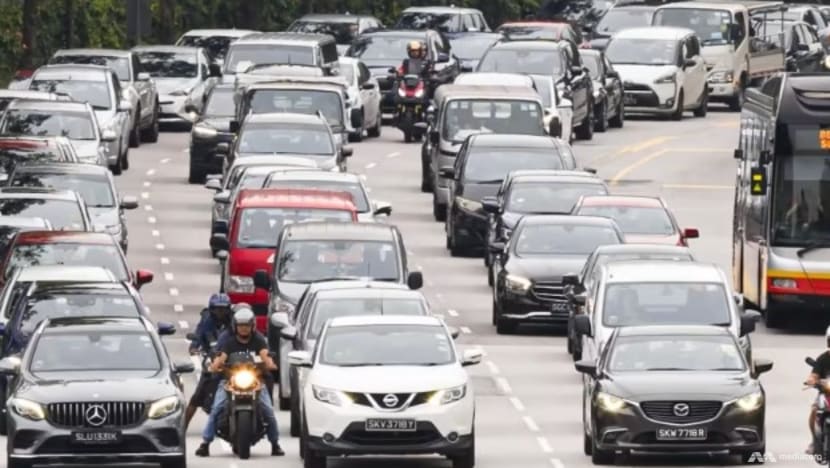 While some motorists bemoan what they feel is an ineffective utilisation of vehicles as "status symbols", one economist said that a byproduct of higher COE prices could also inadvertently lead to higher vehicle usage. 
A 2019 study, conducted by researchers from the National University of Singapore (NUS) and NTU, showed that people who bought cars when COEs were high tended to use their cars more. 
"Our interpretation of the behaviour is that (drivers) felt that, having spent so much money, they ought to make full use of their cars," said Distinguished Professor Ivan Png from the School of Business and Departments of Economics and Information Systems and Analytics at NUS, who was part of the study. 
He told TODAY that COEs are "a very crude way" of managing congestion and emissions.
"Controlling the number of vehicles is not the right way, controlling usage is the correct way."
Prof Png said that while the Electronic Road Pricing (ERP) system seeks to control usage, it could be improved. He noted that the authorities had planned to introduce a satellite-based ERP system, but that it had been continually delayed. 
LTA had said in 2021 that the new ERP system would be delayed for at least one-and-a-half years owing to the worsening global shortage of microchips. 
Mr Lim, the MP, said that it is not necessarily true that car owners would want to drive their vehicles more regularly just to maximise the value of the COE.
"At the end of the day, LTA uses a mix of measures to manage traffic on the roads."
Other than the ERP system, drivers also need to pay for their petrol and parking which is "still fairly expensive".
Mr Lim added that while many do perceive a car to be the most convenient transport mode, the fact is that LTA has also taken measures to ensure that public transport remains affordable and accessible, and is encouraging more people to take public transport or even cycle to reduce their carbon footprint. 
"All these measures will take time to be effective and I think we should allow these policies to have greater impact in the mid and longer term."
And while some may see their vehicles as a status symbol, others are also keen to do their part to "save the environment by not driving", he added. 
Mr Lim said that given time, he hopes that COE prices will gradually settle down due to the stabilisation measures introduced at the start of the year.
"However, if prices remain sky high, as an MP, I will engage LTA to review the measures to manage COE prices," he added. 
MAKING SYSTEM WORK BETTER
As COE prices soar in recent months, there has been no shortage of suggestions from motorists and car dealers on how to improve the system.
These range from imposing additional costs on those who buy more than one car to putting a cap on the private-hire vehicle fleet.
But how feasible are the proposals, some of which had been mooted some years back and have resurfaced amid the spotlight on the record COE prices?
Suggestion #1: Introducing an additional tax for people who buy more than one car, much like the Additional Buyer's Stamp Duty for properties
Associate Professor Raymond Ong, from the Department of Civil and Environmental Engineering at NUS, said this suggestion could be feasible to implement, but questioned its impact on COE prices. 
"It would be a differentiator between those who can buy the first car and those who own more than one car, with a tiered additional car fee for the (subsequent car purchase)." 
He added that the effectiveness of the policy would depend on how many such owners exist in the market. 
"If this is the minority, it will have little impact on COE prices."
Suggestion #2: Ensuring each family has no more than one car
This is not feasible, given that currently, the car ownership per household ratio is less than one, which means that on average, a household owns less than one car, said Assoc Prof Ong.
"This will create a totally wrong signal that one household can own a car, which is contrary to our car-lite policy," he said.
Suggestion #3: COE rebates for certain groups that really need a car, such as young families, or families with elderly or people with disabilities (PWDs)
Assoc Prof Ong said that such a policy will be difficult to implement, as it would be challenging to make a distinction between those who are deserving of the rebate and those who are not, and the rebate amount itself. 
He added that the current policy is favoured towards improving the public transport system and shared mobility network to help young families and families with elderly folks or PWDs, rather than providing them rebates. 
This is partly because, from a usage perspective, it is still unclear what is the proportion of trips and average trip distance per week that families with young children, the elderly, and PWDs need to travel. 
"We need more data to evaluate if there is indeed a need on a daily basis or on a seasonal basis to evaluate the viability of this option."
Overall, Assoc Prof Theseira from SUSS said that suggestions  #1 to #3 are ineffective, as they hinge upon the identity of the buyer, and any benefits gained from them can easily be abused.
"Unlike property, cars are movable, tradeable and utilisable by people who are not the registered owner," he said.
For instance, should suggestion #3 come into effect, a car buyer who wishes to obtain a car at a cheaper COE rate could simply pay a family with young children to help them obtain a car with a COE rebate.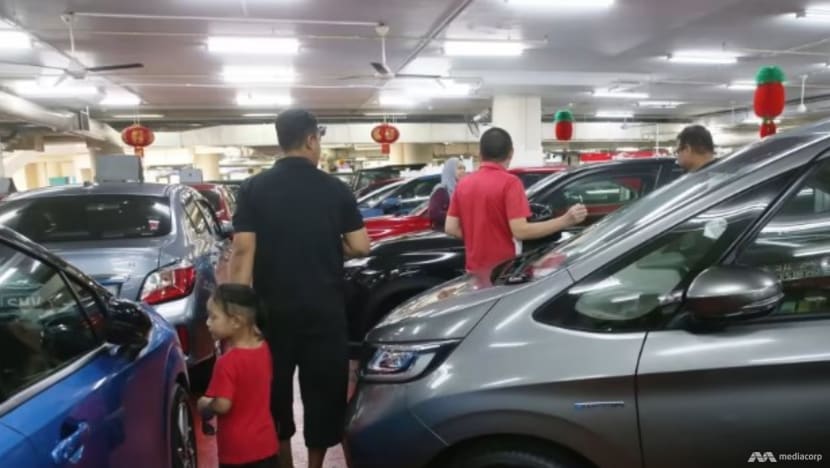 Suggestion #4: Put a cap on the private-hire vehicle (PHV) fleet, so that they do not compete for COEs with the average consumer
Assoc Prof Ong said that putting a quota on the growing PHV fleet is a "double-edged sword". 
While it could reduce COE prices marginally, at the same time, it would also reduce the capacity of point-to-point on-demand services, and this "inevitably will lead to poorer reliability", or higher prices for the services. 
"As PHV services a much wider population as compared to car-owners, it may be in fact, for the better of society, to not put a quota on PHV population," he added.  
Suggestion #5: Instead of dividing into categories, let COE be a percentage of the open market value of the car. 
The suggestion is for people to bid for a ratio, rather than a lump sum. For instance, if the winning bid is 2.6, for a car with an open market value of S$40,000, people will pay S$104,000 for the COE, but for a high-end car that is S$200,000, they will pay S$520,000 for the COE. 
Assoc Prof Theseira said that this suggestion has some merit because it "allows people who want to buy expensive cars and people who want to buy cheap cars to compete on a more even basis". 
He said that what is being bid is either a ratio or percentage of the car's open market value, but this might not stop ultra-rich buyers from increasing the bid despite the exponentially higher costs of buying a luxury vehicle. 
For instance, if a wealthy buyer is willing to bid for a COE of over three times the open market value for a S$300,000 luxury car, the average buyer who wants to buy a cheaper car with an open market value of S$30,000 will still have to pay close to or over S$100,000 for their COE.
"Such a mechanism is not necessarily going to lead to low COE prices," he said. "There has to be a bit of study done before this can be implemented."
A brief history of the COE system
The Vehicle Quota System (VQS), which is a scheme to regulate the growth of the vehicle population in Singapore, was implemented more than three decades ago amid a period of increasing development and affluence in the country, according to an article on the National Library Board website. 
Between 1975 and 1990, the growth rate of the car population was as high as 12 per cent per annum before the recession in 1985. 
To ensure that the roads in land-scarce Singapore would be smooth flowing, the government had undertaken a combination of usage and ownership measures. 
The main usage measure was the Area Licensing Scheme which began in 1975 to limit traffic in the central business district, and eventually evolved into the Electronic Road Pricing system.
The main ownership measure came in the form of COE ownership, which began in May 1990, as part of the VQS.
The COE represents the right to vehicle ownership in Singapore for a period of 10 years. Public and school buses and emergency vehicles are exempted from the COE scheme.
When the VQS was first launched, bidders could bid within seven categories. This was later narrowed down to five: Two for passenger cars (Category A and B), one each for motorcycles (Category D) and commercial vehicles (Category C), and an open category (Category E) that can be used to buy any vehicle. 
 
Under this system, each motorist or motor dealer, who wants to own a car or other vehicle would have to bid for a COE for that category of vehicle.
 
According to a 1999 report from the Vehicle Quota System Review Committee under the then Ministry of Communications, the segmentation in the number of categories was for "social equity reasons". 
 
The annual quota would be set at the projected number of vehicles deregistered the previous year with the addition of new COEs based on a 3 per cent growth in the vehicle population.
 
The number of COEs released every fortnight is fixed before the start of the quota year and adjustments to the supply are made, if necessary. 
 
The COE can be renewed for a further five or 10 years by paying the prevailing quota premium if the car owner decides to keep the vehicle for more than 10 years.
 
Initially, there was only a closed bidding system where bidders would not know how much others had bid. However, this system lacked transparency and led to great fluctuations in COE premiums.
 
In 1994, the COEs for luxury cars 2,001cc and above crossed six digits, reaching an eventual high of S$110,500. The government intervened by limiting car loans, as well as imposing tighter transference policies. 
 
In November 1995, the electronic COE bidding system was introduced and in April 2002, the COE open bidding system replaced its closed counterpart.
 
The open system enables bidders to monitor current COE prices and ensure that the final quota premiums reflect the true value bidders have placed on the COEs.
Under this new system, COE prices hit a record low of S$2 for cars in Nov 2008 and S$1 for goods and commercial vehicles in late 2006 and early 2007.
But in January 2013, COE prices hit then-record highs of S$92,100 for Category A and S$96,210 for Category B cars. 
Fast forward a  decade later — in March and April this year — new records were set, with COE prices peaking at unprecedented highs on April 19, with Category A prices at S$103,721 and Category B prices at S$120,889 respectively.
Suggestion #6: Changing the COE categorisation of cars to ensure the average bidder does not compete with higher-end buyers
Mr Loo, the car dealer, said that the categorisation of Category A and Category B is "no longer relevant" as there would be buyers of higher-end car models purchasing cars in Category A, which he believes should be meant for more affordable models. 
He suggested that the categorisation be tweaked such that cars with lower engine capacities can have their own category, so that bidders do not compete with those vying for higher-end cars. 
This would be a revival of sorts of the small-car category in the early 1990s. 
Assoc Prof Theseira said that this suggestion is akin to categorising the cars by their open market value, as it seeks to ensure that mass market cars are not put onto the same category as higher-end models.
However, this is not a "magical solution", as many affluent buyers will still look to purchase mass-market cars. 
"For example, if you drive down landed property areas, you still see a lot of mass market cars," he said. "There are plenty of landed property owners who don't believe in wasting money on a luxury car." 
He added that even if the classification was refined and done by car brand instead, this would also be unfeasible, as most brands produce a range of cars to cater to a diverse consumer profile. 
Almost all mass market brands also have high-tier options," he said. "(For example), a Toyota Alphard is a luxury large multi-purpose vehicle, and it has more in common with a BMW 7 Series than with a Toyota Corolla." 
He added that it would thus be impractical to give a certain car model beneficial treatment over similar car models of a more "upscale" brand. 
Suggestion #7: Limiting or capping the car loan amounts to reduce the purchasing power of buyers 
Assoc Prof Theseira said that the issue of car loans is a "regulatory" one that the Monetary Authority of Singapore could look into, if warranted. 
He said that what makes the car loan market unique in Singapore is that a large portion of the car's value, and hence the loan security, is "actually guaranteed by the government". 
This is because the COE value of the remaining duration left for the car is immediately redeemable if the car is scrapped.
"What this means is that, even though cars are very expensive, for many car models, the majority of the loan value is completely government-guaranteed," said Assoc Prof Theseira.
This is unlike car loans in other countries, where it is only the market value of the car itself that guarantees the loan, and market value has substantial risks. 
This is why financial institutions and even non-bank lenders are "quite active in the market for car loans" as they are aware that risks to their capital are quite low. 
However, Assoc Prof Theseira said that there exists a market practice offering "100 per cent car loans", which appears to circumvent the MAS regulatory limit. 
"I think those practices do warrant investigation, as to whether they are operating in a grey area which should be clarified or whether they are in fact illegal," he added.
This article was originally published in TODAY. 
You may also be interested in: