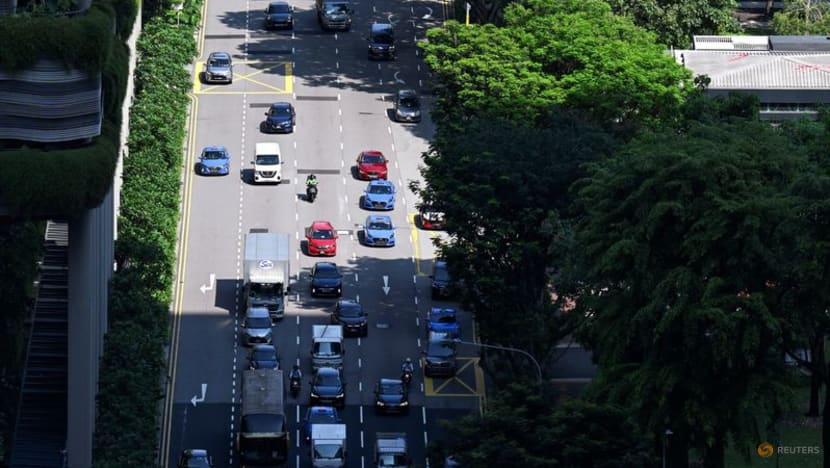 SINGAPORE: Certificate of Entitlement (COE) premiums closed mostly higher in the latest bidding exercise on Wednesday (Apr 19), with prices for cars in Category A and B breaking records for the third consecutive tender.
Premiums for Category A, which is for smaller cars, closed at S$103,721 (US$77,693), up by S$7,220 from the previous high of S$96,501 on Apr 5. This is a 7.5 per cent jump - the largest increase among the categories on Wednesday.
Premiums for larger and more powerful cars in Category B rose to S$120,889 from S$118,501 - a 2 per cent increase.
Open category COEs, which can be used for any vehicle type but end up being used mainly for large cars, rose to S$124,501, exceeding its previous all-time high of S$118,990 by about 4.6 per cent.
COEs for commercial vehicles, which include goods vehicles and buses, fell to S$75,334 from S$76,801 in the previous bidding exercise.
Motorcycle premiums closed at S$12,179, up from S$12,001 in the last exercise.
A total of 2,181 bids were received, with a quota of 1,590 COEs available.
COE premiums for cars have been on the rise for several weeks.
Industry players told CNA earlier this month that a tax designed to target luxury car buyers has pushed up the price of owning a car for everyone in the mass market.
As more buyers now find luxury cars out of their budget, they have instead turned to smaller vehicles or second hand cars, said car dealers.
You may also be interested in: