5 banking innovations that 5G will unlock
The new global wireless standard will transform financial services by enabling the full potential of the cloud, facilitating smart transactions and accelerating credit processes.
 
In the last decade, Singapore's banking industry has made impressive strides to transform its offerings to meet the changing needs of customers. According to KPMG's latest Pulse of Fintech Report, the Republic's financial technology (fintech) industry saw a three-year high in deals transacted in the first half of 2021, with a total of 72 deals worth US$614.2 million (S$830.9 million) recorded.
In the Asia Pacific region, total fintech investment soared to US$7.5 billion in the same period, with those in the payments space retaining the top spot among investors – a strong indicator of greater transformation to come.
Consumer demand for "a smooth, personalised and touchless digital banking experience is seeding opportunity for early adopters of digital technologies to set themselves apart", said Mr Anton Ruddenklau, partner and head of financial services at KPMG in Singapore. 
The country's nationwide roll-out of the fifth generation of telecommunication networks (5G), which aims to cover half the country by end of 2022 and the entire island by 2025, will shape the growth of the digital economy and the way we use financial services. Here are five innovations to watch out for.
1. THE RISE OF CLOUD BANKING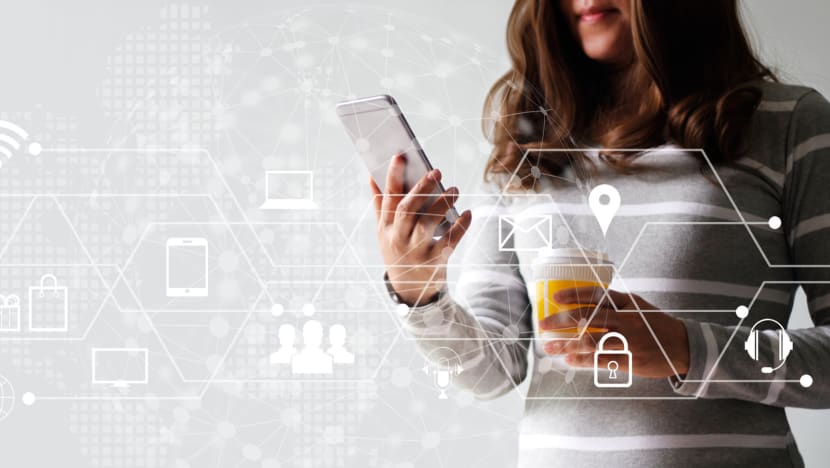 5G is set to take the use of cloud to even greater heights in the financial services sector. 5G offers greater transmission speeds and lower latency, making it easier for networks to support connected devices, bandwidth-intensive apps, remote operations and virtual networks. 
This will enable banks to get real-time access to common and connected data sets through external and internal channels. Banks that leverage this will be able to verify customer activity instantaneously and securely, streamlining Know Your Customer and authentication processes in real time. 
Augmented by 5G, cloud banking will also enhance the customer banking experience, such as through real-time virtual assistance and augmented reality functions.
Additionally, it will give rise to new ways of delivering products and services matching those offered by platforms. Noting that the financial services industry in Southeast Asia is focused on developing platforms targeting inclusion, sustainability, e-commerce and efficient access to finance, Mr Ruddenklau believes platform players with strong fintech integration will continue to witness sustained momentum in the region. "We are seeing the beginning of a redrawing of financial services, supported by the opening up of data by regulators, central banks and the cloud providers," he said.
2. ENHANCED SECURITY AND FRAUD DETECTION
The rise of 5G will bring about a massive surge in transaction flow across new channels, requiring new ways of managing fraud, as well as financial and cybercrime. 
However, organisations will be able to leverage fast-maturing technologies like artificial intelligence (AI) to comb through vast amounts of transaction and user data instantly to detect fraudulent activity before it occurs. The use of biometrics, advanced verification processes and multi-layered trust frameworks will also provide more sophisticated user fraud detection and enhanced user protection with minimal disruption to customer experience. 
The Pulse of Fintech Report observed that there has been a record increase in cybersecurity investment and demand for regulatory technology solutions in the first half of 2021. 5G will open a world of possibilities for further developments in these domains, primarily drawing on increased access to myriad new data signals from devices, machines and sensors.
3. NEW TRENDS ACROSS CONSUMER AND ENTERPRISE MARKETS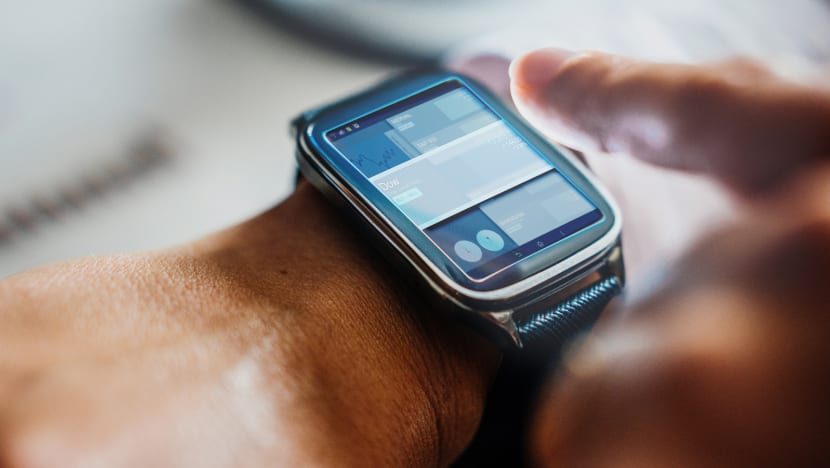 A big feature of 5G is the rise of smart devices and machine-to-machine connectivity with no human intervention. This will usher in the prevalent use of the Internet of Things (IoT) and sensor communications in smart cities in a widespread democratisation of the use of data. 
5G heralds the dominant usage of mobile wallets and digital payments to replace traditional banking models. Micropayments and the intelligence derived from these will fuel lending, investment and risk decisions for consumers, pushing banks towards utility banking models.
New banking consumers are set to surge as telcos, brands and platforms offer banking-like services to a significant group of those who lack full access to financial services in Asia and across other emerging economies. The lowering of distribution costs, development of platform ecosystems and partnering with the "real economy" will ultimately impact the operating model of traditional banks. 
Small-to-medium enterprises (SMEs) will sit at the heart of this change as they provide the conduit between consumers, supply chains and economic growth. Wallet-like solutions, informed by AI, will democratise the digital finance model for the SMEs while driving banks to reduce and modernise their cost bases.
Mr Ruddenklau added that fintech players will get a massive boost from 5G roll-outs worldwide as consumer-experience technologies are at the core of banking transformation initiatives. "Partnerships between banks, big tech and fintech companies will be business-as-usual as ecosystems rather than single entities become competitive blocks. We see increasing interest and investments in banking-as-a-service and embedded finance solutions, helping further enhance the connectivity between the consumer, corporate and public sector," he said.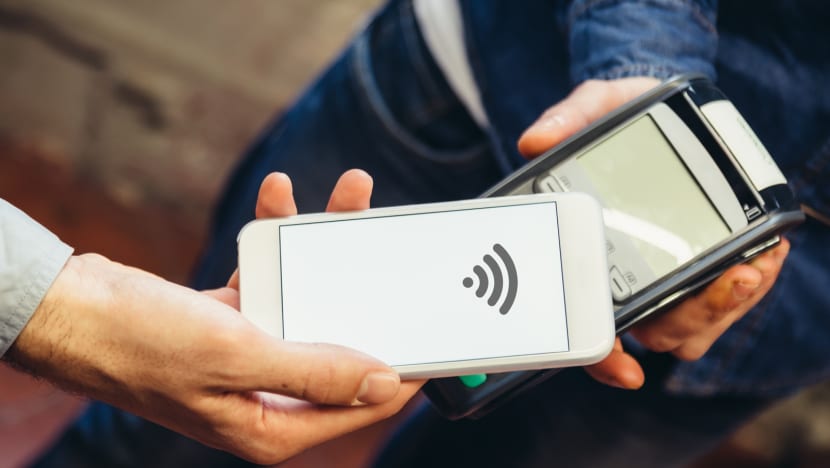 4. ACCELERATING CREDIT PROCESSES
Currently, many lending processes remain largely manual. As data availability proliferates through increased digitalisation, 5G enhancements will help optimise lending decisions and improve credit access by enabling the processing of large volumes of data in real time, based on predictive algorithms. 
Industries that can benefit from having accelerated access to a line of credit include specialised sectors such as construction, specialised manufacturing, wholesalers and medical practices. 
This will open doors for these non-financial institutions to get into the business of offering credit-based financial solutions embedded across their distribution channels, which expands distribution to more consumers, merchants, supply chains and businesses. 
5. LEVELLING THE PLAYING FIELD FOR CRYPTOCURRENCY TRADING
Traders today struggle to place their servers as close to crypto exchanges as possible because the length of the wire affects latency and therefore how quickly they can place or withdraw an order. 5G removes these barriers.
WHAT'S NEXT FOR FINANCIAL INSTITUTIONS WITH 5G?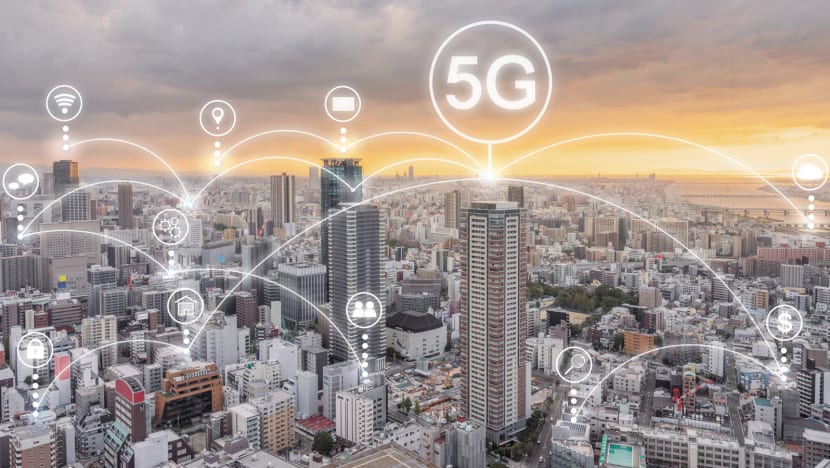 5G will bring both significant advances and added complexity to real-time financial services. It will be crucial to gain a deep understanding of the drivers that will shape the industry, particularly in areas such as data security, AI, fintech, open platforms, data analytics, customer centricity and workforce shifts.
Amid a period of change and opportunity, some firms could turn to advisors like KPMG — that have capabilities across audit, tax, and consulting functions — for help in building their competitive advantage. 
With the right implementation, 5G will remove bottlenecks from a wide range of financial services; improve back-end internal operations, front-end client interfaces and middle-office partner collaboration; and further the industry's efforts towards adopting a mobile-centric, human-centric business model.
Learn more about KPMG's Global Financial Services and how it enables financial institutions to transform and grow ahead of the next wave of change.