CS Fresh Gold Paragon unveils a premium supermarket experience
A wide international range, live stations and tasty promotions accompany its opening. 
Premium quality imported meat, a cheese and charcuterie corner, Singapore's largest organic produce range – these are just some of the elevated fare one can expect to find at CS Fresh Gold Paragon. 
Popular among locals for its extensive offerings, Cold Storage is presenting new ways to enhance grocery runs, continuing a legacy of innovation since its establishment as Singapore's first supermarket in 1903. To reflect the evolving needs of shoppers today, the supermarket chain took into consideration findings from a year-long study and presents an upsized product range and experiences with two distinct brands – CS Fresh and Cold Storage. 
A NEW CHAPTER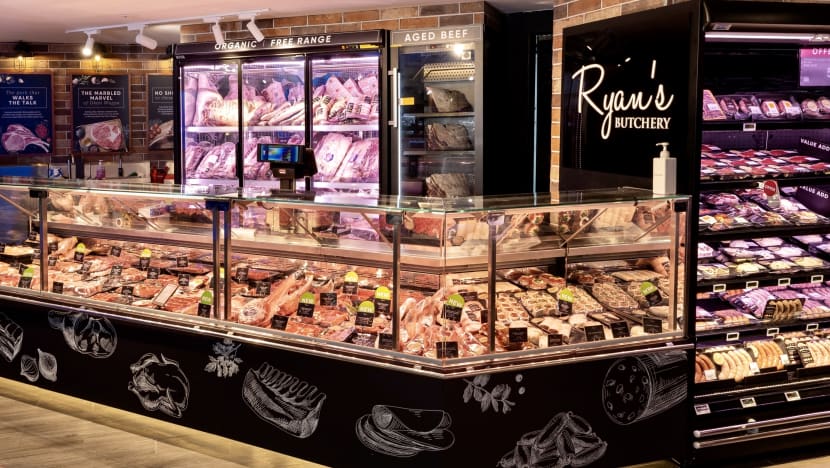 Paving the way is the new CS Fresh Gold flagship outlet, that opened at Paragon on Aug 25. It joins the existing CS Fresh line of supermarkets, which includes stores at the Altez, Guthrie House and Great World City.
Gear up for a refreshed take on modern grocery runs – one that includes your favourite essentials while introducing a new world of premium specialties. Set in a chic black and dark wood environment, the new concept also targets engagement through the five senses via experiential encounters.
This comes in the form of stations such as a fresh oyster and lobster bar, with imported oysters freshly shucked upon order. Or check out the premium selection of meat cuts courtesy of CS Fresh Gold Paragon's exclusive partnership with boutique butcher Ryan's Grocery – treat yourself to its signature carbon neutral dry-aged beef from Australian brand Five Founders.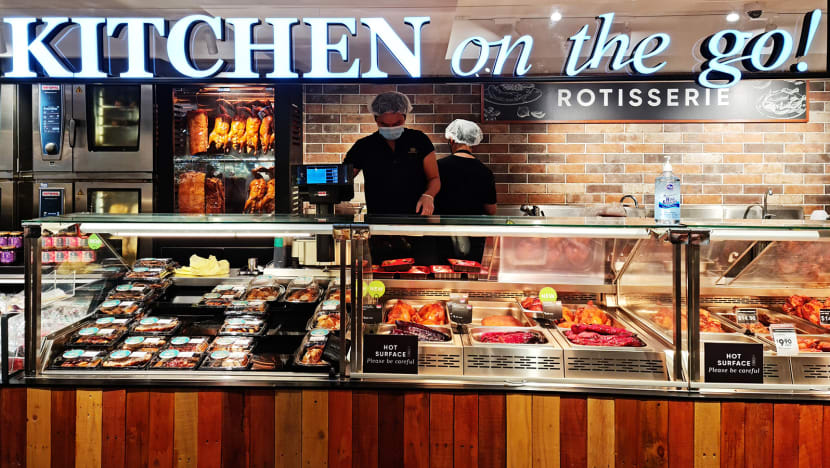 Other offerings to spice up the week's menu include bakes from an artisanal bakery, ready-to-eat Asian roasts, a salad and sushi bar, and even organic potted herbs for green-fingered chefs.
Look out too for special collaborations with local brands such as Chinese restaurant chain Crystal Jade and farming enterprise Sustenir Agriculture. Health-conscious folks have much to cheer about with a wellness section dedicated to sugar-smart products while green warriors will welcome the all-new selection of sustainable wine. 
FOODIES START WITH FRESH
With its plethora of choices, the folks at Cold Storage understand the importance of having that little extra bit of help when it comes to decision making. On top of having a wide range at value pricing, friendly staff members are on hand to help you find what you need. Strike up a conversation with the knowledgeable staff to better understand the product, and pick one or two kitchen or serving tips at the same time.
Look forward to seasonal food offerings to up your game, with exclusive picks that will cement your status as the host or hostess with the mostest. And because Cold Storage is mindful about evolving dietary preferences, it carries a wide selection of vegan and plant-based meat brands such as Impossible, Beyond, Arlene and Quorn. 
Shoppers will be delighted to know that the supermarket giant expects to relaunch all 48 outlets of CS Fresh and Cold Storage stores with a new look by the end of 2022 – introducing refreshed interiors and a revamped product range so everyone has access to better food choices.
OFFERS YOU CAN'T RESIST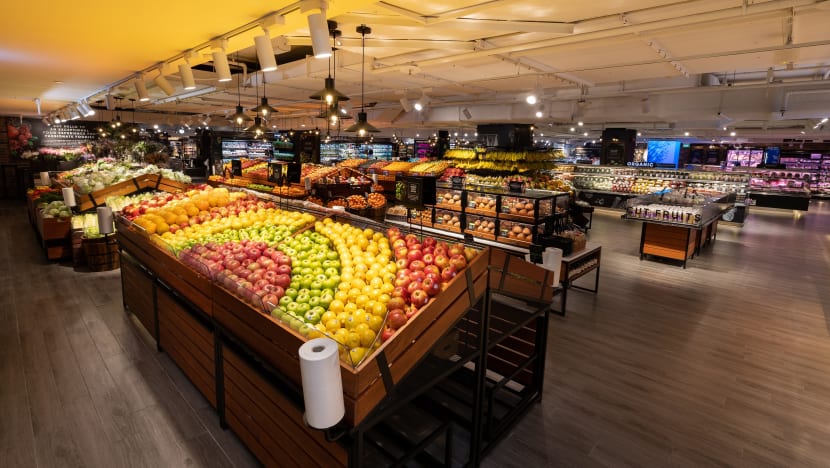 The arrival of a new flagship store is always worth celebrating, and CS Fresh adds the proverbial cherry on top of the opening with promotional treats.
From Aug 25 to Sep 8, visit CS Fresh Gold Paragon, CS Fresh Altez or CS Fresh Guthrie House and enjoy curated deals that serve you a slice of foodie heaven. Bite down on an Angus rib-eye steak at just S$5 per 100g; fish lovers can also get fresh salmon fillet at only S$2.50 per 100g. These are just some of the opening specials that will keep your larders well-stocked. 
UOB cardholders enjoy an added tier of benefits at CS Fresh Gold Paragon from Sep 2 to Sep 5, with African Blue blueberries (200g) going at three boxes for S$15.85, and half a dozen of fresh Japanese Hyogo oysters at S$29.80.
Be it prepping for a well-deserved feast or stocking up on what's best for your family, Cold Storage strives to bring fresh groceries and great value to Singaporeans, generation after generation.
Enjoy exclusive promotions at CS Fresh Gold Paragon and CS Fresh Altez and CS Fresh Guthrie House.