The three disconnects impeding Southeast Asia's climate goals – and how to eliminate them
Southeast Asia's Green Economy 2022 Report by Bain & Company and Temasek highlights priority sectors, investment opportunities and the critical action needed to fulfil the region's net zero climate ambition.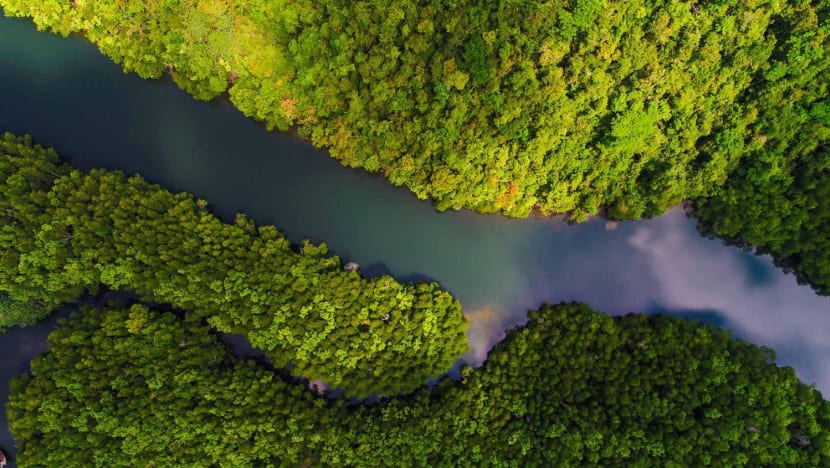 The 2021 United Nations Climate Change Conference – better known as COP26 – saw eight out of 10 ASEAN member states pledging to pursue net zero emissions, a welcome move given the region's exceptional vulnerability to climate change.
Fulfilling these pledges, however, demands the radical scaling of sustainable solutions – and the financial support needed to do so. According to Bain & Company and Temasek's Southeast Asia's Green Economy 2022 Report, with contributions from Microsoft, there are gaps in emission reduction plans and investment commitments across the region. 
To accelerate the path towards a zero-carbon future, the report highlights key investment areas with rich carbon abatement potential and recommends actions to boost the Southeast Asia green economy.
Said Mr Dale Hardcastle, partner and director of Bain & Company's Global Sustainability Innovation Centre: "Southeast Asia is uniquely positioned to expand the green economy, being home to some of the world's most valuable natural capital – about 25 per cent of global investable pantropic forest carbon stock, 19 to 46 per cent of blue carbon stock and 97 per cent of tropical peatland carbon sinks." 
CHALLENGES AND OPPORTUNITIES FOR THE REGION
To be aligned with the Paris Agreement goal of keeping global warming to not more than 1.5 degrees Celsius above pre-industrial levels, Southeast Asia must close an emission gap of around three gigatonnes by 2030. 
According to the report, the region is currently well short of where it needs to be. Less than one per cent of the US$3 trillion (S$4.17 trillion) needed to drive sustainable regional infrastructure and nature-based solutions has been invested. 
Still, there is a growing desire to catalyse change in the region, with US$15 billion worth of cumulative investments being deployed since 2020 – primarily in the renewables and built environment sectors – and the fast-growing energy and agri-food spaces seeing greater focus on the building and scaling of sustainable solutions. 
On a heartening note, the report cited that 90 per cent of Southeast Asia's consumers were willing to pay more for green products and noted that private equity and venture capital sustainability investments have tripled in the last two years.
For Southeast Asia, the real hurdle lies in moving from awareness and goal setting to implementing actions that have tangible results. This is no small task, given that around half of the region's gross domestic product (GDP) comes from small- and medium-size enterprises (SMEs) – and many of these outfits have yet to engage in the green economy. 
Additionally, governments are grappling with macro challenges stemming from widespread inflationary forces and global events like the war in Ukraine, which have impacted food and energy security in a region still recovering from the economic shocks of COVID-19. 
Green investment can help to mitigate these challenges while driving the longer-term goal of decarbonisation. Said Mr Hardcastle: "Investment in three key sectors – energy, nature and agri-food – can impact decarbonisation progress positively, as they contribute to 90 per cent of Southeast Asia's carbon abatement potential."
According to Mr Hardcastle, there will be an estimated US$1 trillion's worth of economic opportunities in Southeast Asia by 2030 – but more must be done to strengthen the investable market and increase green capital flows. 
"Five key levers in the sectors of forest conservation, renewables (solar and wind), electric mobility, sustainable farming and built environment are most investable today, and will be pragmatic in delivering both returns and carbon impact," he added. 
THE THREE DISCONNECTS
Drawing on interviews with industry experts, the report identified three critical disconnects that are impeding greater investment and action across Southeast Asia. 
The first is a lack of incentives to scale decarbonisation rapidly, resulting in limited private capital opportunities and inconsistent returns. 
The second is the insufficient focus on proven solutions that have a low-risk impact across SMEs and other segments of the economy that are not yet engaged in sustainability. The report identified a bias towards new solutions, in a case of "revolutionary over evolutionary".
The last is a lack of clarity on system costs during discussions on energy transition, resulting in an incomplete roadmap for scaling investment forward. Serious engagement and planning must take place to address who pays for the new – for example, renewables and grid upgrades – and for phasing out the old, such as coal assets.
MOVING THE NEEDLE ON DECARBONISATION 
To expedite the progress of green investment, the report recommended four key actions. 
First, it highlights the need to unlock the potential of proven solutions by adopting a more holistic decarbonisation programme with incentives to drive accessibility and encourage mass-segment participants like SMEs.
Thereafter, a fuller picture of the system costs for renewable energy transition should be developed, with clearly defined funding sources and mechanisms for drawing investments. 
At the same time, green financing should be boosted by the development of abatement investment products to lower the cost of capital for businesses embarking on a green transition.
Last and perhaps the most important of all, regional collaboration must be scaled up to mitigate risks, leverage the vast creative potential of Southeast Asia and build fruitful partnerships across industries, the value chain and public and private sectors. 
Said Mr Hardcastle: "We've seen meaningful progress from COP26 last year and our climate ambitions must now be translated into action. Stakeholders must come together to capture today's opportunities and meet climate targets – or risk falling short of both."
To learn more about how you can be part of the greening of the region's economy, download the Southeast Asia's Green Economy 2022 Report.