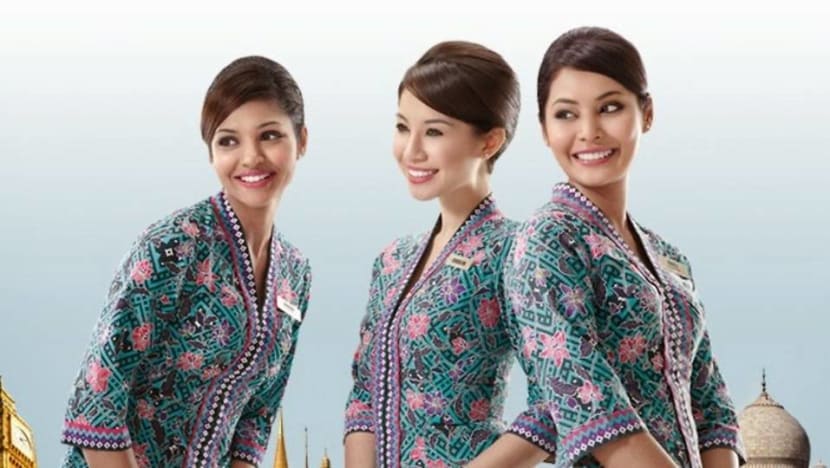 KUALA LUMPUR: Airline companies are free to choose the Syariah-compliant uniforms for their flight attendants provided that they meet the safety standard set by the Civil Aviation Authority of Malaysia (CAAM), said Malaysia's Deputy Transport Minister Kamarudin Jaffar on Wednesday (Aug 8).

In order to secure a CAAM safety certificate, the airline must ensure that uniforms worn by the flight crew would enable them to carry out safety procedures in a set period.
"The airlines are free to choose uniforms as long as they can carry out their duties during emergency evacuation within the period set by CAAM and the International Civil Aviation Organisation (ICAO).
"The airline's commercial decisions are based on their respective suitability and corporate image," he in Parliament. 
Kamarudin was answering a question posed by Ahmad Marzuk Shaary, a Member of Parliament from the Malaysian Islamic Party (PAS). 
Ahmad Marzuk wanted to know if the uniforms worn by Malaysian Airlines stewardesses were in accordance with the image of Malaysia which practices Islam as the official religion.

Kamarudin said the kebaya uniform worn by the staff reflect the local culture and is in line with the "Malaysian hospitality" theme practised by the company.
Responding to a supplementary question from Ahmad Marzuk, who was urging the government to play its role in the aspect of Syariah-compliant uniforms, Kamarudin said his ministry would be working with relevant departments to continue the efforts.
"Give chance to the Pakatan Harapan government through the Transport Ministry and the Prime Minister's Department to continue this efforts (pertaining to Syariah-compliant uniforms)," he said.
On Aug 1, Transport Minister Anthony Loke responded to a suggestion by PAS MP Che Abdullah Mat Nawi, who said that the stewardess uniform of a certain airline was sexy.
"The matter is subjective ... if it is sexy, don't look at the stewardess," Loke said.