Indonesia does not have enough prisons to cope with increasing number of extremist detainees
Clusters of Islamic State inmates are about to be released, raising a dangerous possibility of the formation of an IS alumni network outside of prison.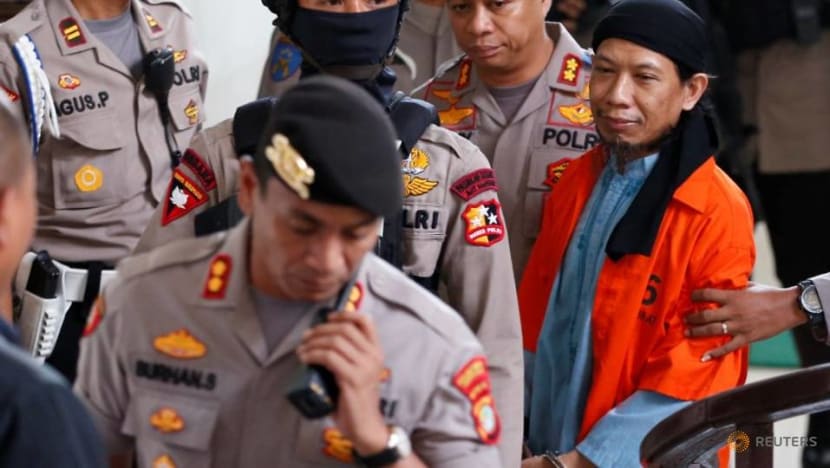 KUALA LUMPUR: Indonesia does not have enough maximum security facilities to hold a dramatically increased number of extremists, who have either been convicted or are awaiting trial, a Jakarta-based think tank has warned.
The latest report by the Institute for Policy Analysis of Conflict (IPAC) also warned that a cluster of Islamic State (IS) members are among 144 prisoners who have either been released since January 2017 or are completing their sentences between now and December 2019.
"The group of 144 released and soon-to-be-released prisoners include the first significant cluster of individuals with Syria links to have completed prison sentences," IPAC director Sidney Jones said in the report.
"In the future, Indonesia will have to be prepared for more offenders with Syria links being released, raising the question of how to avoid the development of a possibly dangerous 'IS alumni network' among ex-prisoners … how to monitor possible ongoing communication with contacts in Syria.
"It is a reminder that Indonesia has to start thinking now about what happens when the men with pro-IS JAD (Jemaah Ansharut Daulah) links start coming out; as a group they may be tougher to handle than members of other organisations because they have defined themselves so much in terms of enmity to the state, extreme takfiri ideology and violence." 
A takfiri is an extremist who sees Muslims who do not subscribe to their beliefs as infidels or non-believers. 
IS has used the takfir ideology to justify killing of anyone who does not fulfil the group's criteria of "true" belief.
JAD is an IS-linked Indonesian militant group that was behind a string of terror attacks in Indonesia, including last May's Surabaya bombings. Its leader, Aman Abdurrahman, is a foremost IS ideologue in Indonesia.
IPAC said in its report that the authorities have to find ways to prevent freed IS prisoners who are preachers from disseminating the takfiri ideology.

NUMBER OF TERROR ARRESTS RISEN FOLLOWING ENACTMENT OF NEW ANTI-TERROR LAW, POST-SURABAYA BOMBINGS
The number of incarcerated extremists has skyrocketed since the bomb attacks in Surabaya on May 13-14, according to IPAC.
This is due to the arrest of the suspected perpetrators of the Surabaya bombings and the application of a strengthened anti-terrorism law that went into force on Jun 22.
"The huge intake is already straining the capacity of police remand centres but soon the burden will shift to prosecutors who have to prepare the cases for court," IPAC said.
"The 26 prosecutors designated for handling terrorism cases are already stretched thin, and their caseload is about to double in October or November 2018 when police dossiers on the new arrests reach them.
"If arrests continue to climb under the new anti-terror law and suspects are given longer sentences, the prison system could also face a crunch point, even with new maximum security facilities under construction. There has been little forward thinking about how all this might affect rehabilitation programmes."
A new "super-maximum" security facility, Karanganyar Prison, is being built on Nusakambangan, Central Java.
When completed, it will have a capacity of 500, with state of the art technology for round-the-clock monitoring. 
Land-clearing began in 2016. In late May 2018, officials said the prison was 40 per cent complete, but observers said as of late June, only the outer gates and security posts were up.
According to IPAC, the Indonesian government needs to understand the implications of a sharp increase in the arrest of terror suspects on the rest of the criminal justice infrastructure, particularly detention centres, prisons, the prosecution service and the courts.
There is also a need to prepare for an extremist prison population dominated by militant takfiris, IPAC said.

Then there is also the challenge of preventing prison staff from turning into sympathisers.
"In the past, close relationships have developed between some guards and inmates that led to security breaches, such as staff alerting inmates as to when raids to search for mobile phones would take place," IPAC said.