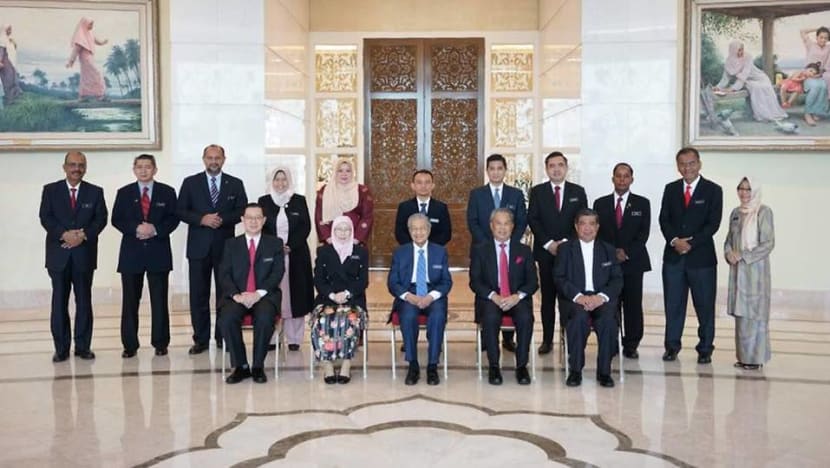 KUALA LUMPUR: Ministers and deputy ministers in the Pakatan Harapan (PH) government must avoid issuing statements that can have a negative impact on the nation, government and people, said the special adviser on media and communication to the Prime Minister, A Kadir Jasin on Thursday (Aug 16).
Without referring to anyone, Kadir said they must think very deeply of the effects of their statements and should issue them when necessary only.
"Today it is a new government, only (Malaysian Prime Minister) Tun Dr Mahathir Mohamad and (Malaysian Home Minister) Tan Sri Muhyiddin Yassin have the experience of becoming a minister while the others may have the experience of being a chief minister or menteri besar only, but not as a federal minister.
"So, if there are ministers who do not seem to be smart in giving statements or do not think deep enough before making a statement, getting scoldings and so on, they must learn from their mistakes.
"What they go through will only make them wiser," he said. 
He was asked to comment on the allegation that there were statements reportedly issued by ministers and deputy ministers that appeared to be capable of affecting foreign capital flow into the country.

Kadir said, as an experienced journalist, he advised ministers and deputy ministers to plan their statements well and to refrain from making statements that they were less certain of.
MEDIA MUST BE FAIR IN REPORTING PAKATAN HARAPAN MANIFESTO PLEDGES: KADIR
Meanwhile, he said the media must play their role fairly when reporting news on the 10 PH pledges which should have been fulfilled within a period of 100 days so that the people can understand the real situation.
He said the PH made the pledges when it was in opposition and they did not have detailed information on the things to be implemented.
"It is not that they deliberately made the pledges and then did not implement them, but they had made the pledges based on the facts available to them at that time.
"But when they won the general election and became the government, they realised that the projections that they had made were not accurate and there were pledges that could not be implemented immediately," he said.
He added that 100 days was not a lengthy period for the government to implement everything, yet some of the pledges had already been implemented.
In its manifesto for the 14th general election, the PH had committed to 10 pledges in 100 days including to abolish the goods and services Tax (GST) and take measures to reduce the cost of living, stabilise the price of petrol and introduce petrol-based subsidy, to abolish unreasonable debt imposed on Felda settlers, and introduce employees' provident fund contributions for housewives.