Orphan's poignant photos capture life in shelter for unwanted disabled kids
Abandoned by parents, the orphans are each other's family – but "please, don't ever pity us" says 24-year-old Tian Hua Hua who captures their remarkable bond and spirit on film.
HEBEI, CHINA: Whenever Tian Hua Hua, 24, leaves the orphanage to venture out in his wheelchair, villagers crowd around to stare and talk openly about him in his presence. Which irks him to no end.
"I don't try to stop them from looking. But I can look at them too. I go right up in my wheelchair and stare at them. Why not? How do they react? They stop immediately. I find that really amusing," said the 24-year-old with a touch of defiance.
Born with a spinal defect and abandoned by his parents when he was just a few days old, he hates being stared at. Hates having to ask for help. Hates, in short, being treated as different.
So, when he takes out his camera to document life among his fellow residents at Liming Orphanage - the only family he has ever really known - he tries to show them as people like everybody else. For all their various disabilities, strong, vulnerable, joyful, moody - but never, ever seeking pity.
"All I'm trying to do is to show how we live, what kind of community we are. Some of us are naughty, others have bad tempers - we are, in all respects, just like regular children," said Hua Hua.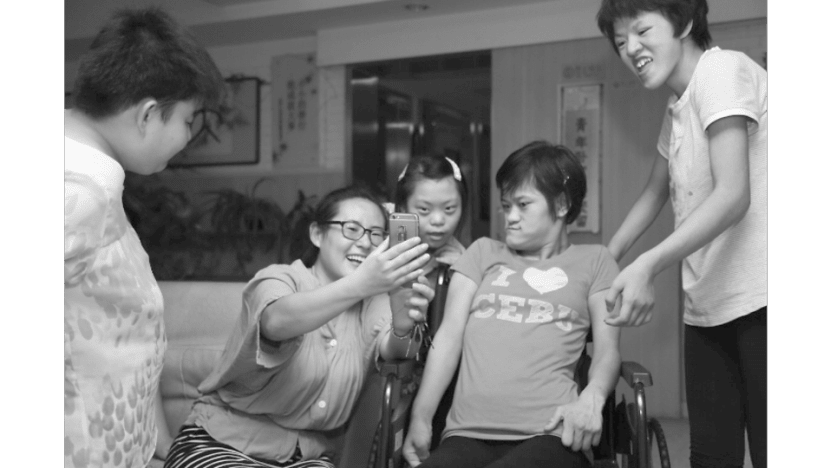 "I don't feel that I have any special responsibility simply because I'm photographing disabled people," he added. "But at the very least, I approach my subjects with respect. I respect my brothers and sisters.
"Yes, we may need to rely on others for help. But please, don't ever pity us."
In China, more children each year are being born with disabilities, and many are given up by their parents. (Read: Too costly to support, disabled children are abandoned at China's orphanages. Watch the Get Rea! episode of 'China's New Unwanted' here).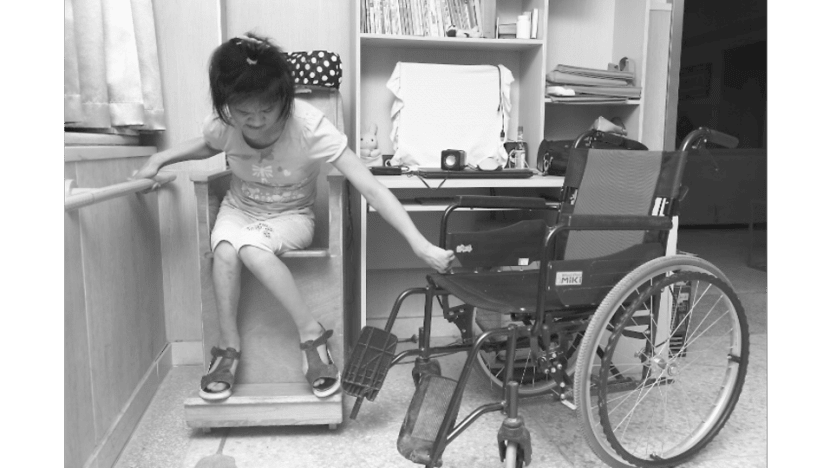 Hua Hua was one of those children, arriving at Liming when he was just a week old.
With a proud independent streak even at the age of 15, he dropped out of school after junior high because he didn't like to impose on his friends, who were assigned to carry him up and down the stairs.
He was given a job at the orphanage's office, helping with administrative and IT matters. He started taking photographs of life in the orphanage in April 2016.
A volunteer-mentor, who was an avid photographer, gave him a Canon camera and offered tips.
Said Hua Hua: "When I started taking photographs, it was for fun.

"And gradually I saw something in my photos, a certain quality I can't explain."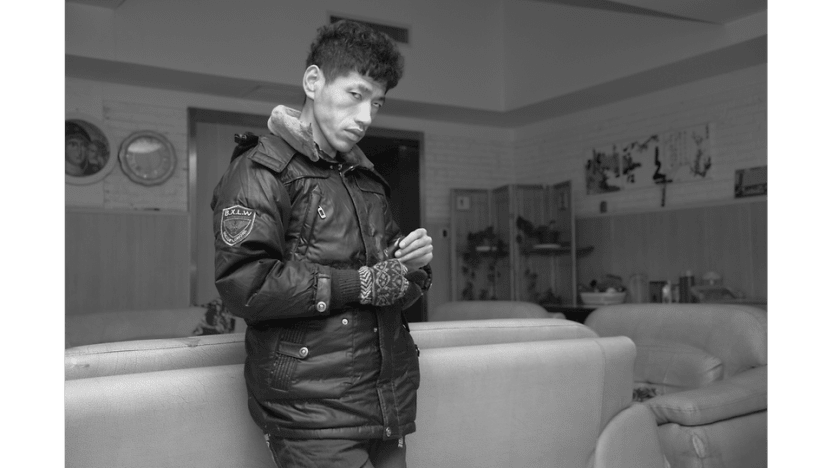 When producers of the Get Rea! documentary asked Hua Hua to take a self-portrait, it turned out it was the first time he'd turned the lens on himself.
"I see someone who's a little unkempt, wears ratty clothes, who's in a wheelchair," he said.
He is also, it seems, two personalities in one body. "At the orphanage, I talk, I laugh, I am independent. Outside I'm a lot more withdrawn. I'm constantly stared at, and I have to ask people for help, which I hate. I can tell they are uncomfortable, which makes me uncomfortable too."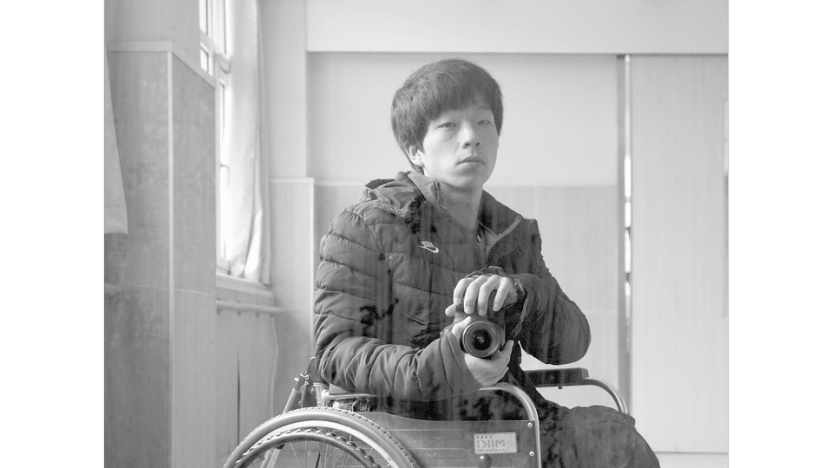 The Liming Orphanage was founded by the local Catholic church in 1988. All the children at the orphanage, including Hua Hua, are given the surname Tian, meaning heaven.
It has two campuses: One at Bian Cun village where kids with severe disabilities are cared for, and a second at Tangqiu village for older, more able orphans like Hua Hua who are taught to be independent.
There are about 30 children at each campus, the youngest aged 3, the oldest 31.
Inside the Tangqiu campus, the living quarters for come equipped with kitchen, living area, eating area and bedrooms, to mimic a typical apartment. Each group of orphans is overseen by a staff nun.
Daily life at Tangqiu is pretty regimented: Wake up at 6am, breakfast at 7am, lunch at noon. On weekdays the orphans work; they all have jobs such as making handicrafts or running the orphanage's shop.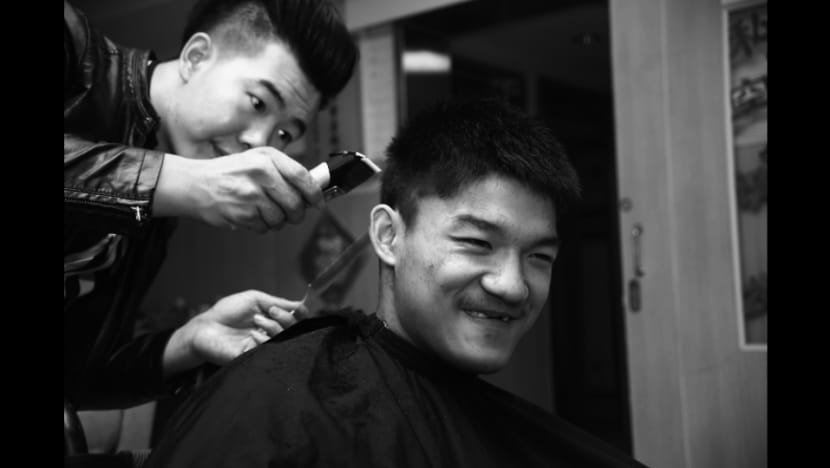 Weekends are a time to chill, when volunteers come in to cut their hair and keep them company.
Every evening, dinner is followed by Mass and then television watching or karaoke sessions.
The orphans are paired up: Those with mobility issues are partnered with someone more mobile but who might have an intellectual disability. They help each other with daily tasks.
The eventual aim is to encourage those who can to leave the orphanage, to study and work in the city. That said, orphanage director Lang Li Xia noted, the orphans can live there as long as they like.
The orphanage has stopped taking in new orphans, and Lang reckons that eventually, the facility will become a nursing home for the disabled children who have lived all their lives there.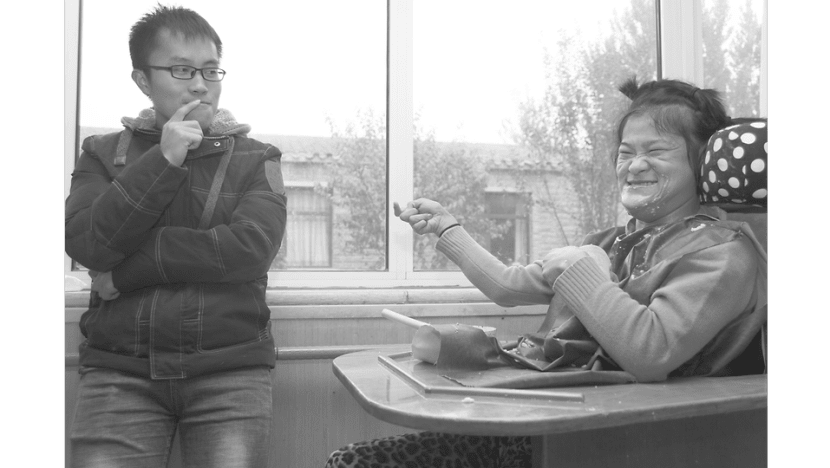 Like the orphans around his age, Hua Hua really wants to leave the orphanage. But he hesitates because he is wheelchair-bound and doesn't want to rely on others to get around. He's "too proud", he says.
But also, it would be like leaving family. He said: "When I was little, I thought it was natural to have so many brothers and sisters. I would look at a regular family and think they were the weird ones.
"I only realised as I grew older that I was wrong. But I never thought of myself as an orphan.
"I also don't wonder much about my parents, who they are or why they abandoned me. I'm not trying to avoid the question, it's just not important to me.
"The orphanage is my home."
Watch the Get Rea! episode on China's New Unwanted here.