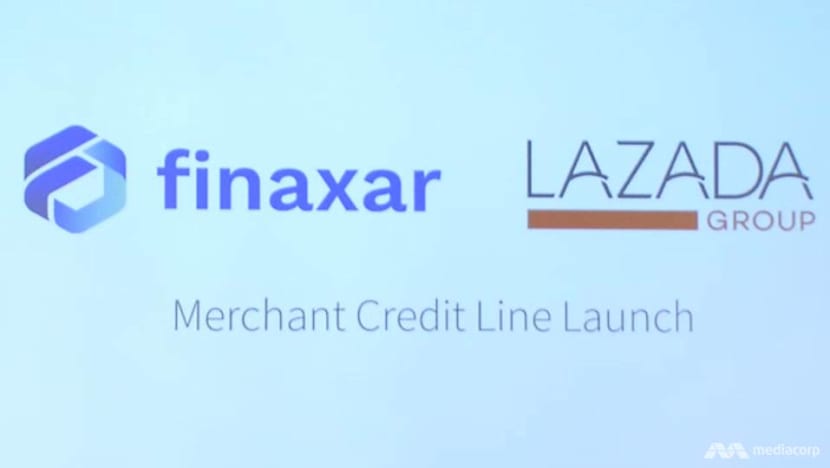 SINGAPORE: Local merchants on online marketplace Lazada will be able to get working capital financing through Finaxar's Merchant Credit Line (MCL).
In partnership with Singapore fintech startup Finaxar, Lazada launched this latest service on Friday (Aug 24) to its online sellers in Singapore.
Businesses can loan any amount from S$5,000 to S$500,000, and the credit assessment is done online based on past transaction volumes on Lazada.
Finaxar charges an all-in fee of 0.7 to 1.5 per cent of the amount loaned every 30 days on a pro-rated basis. The company said it does not have any hidden charges such as administrative fees.
Speaking to Channel NewsAsia, co-founder and director of Finaxar Vihang Patel said: "Our whole goal has been to streamline and make small business financing extremely simple.
"With Lazada having that same focus on small businesses in Singapore, this is a win-win situation for everyone at the moment."
According to its website, Finaxar is a fintech company which is backed by Monk's Hill Ventures, 500 Startups, as well as other funds and family offices from Singapore, the United States and Europe.
The startup said it finances using its own funds and is not a marketplace lender.
Lazada is backed by Chinese e-commerce giant Alibaba, yet it chose to partner with Finaxar instead of Alibaba's Ant Financial because of Finaxar's understanding of the Singapore market.
"Lazada and Alibaba really believe in empowering local sellers and also promoting the local ecosystem," added Lazada's chief operating officer, Carey Chong, in response to Channel NewsAsia's queries on why Finaxar was chosen over other lenders. 
"So when it comes to our choice of partners, definitely we would choose a local partner that has already a good knowledge of the market," Ms Chong said.
Finaxar has plans to make its online financing service available to all of Lazada's merchants across Southeast Asia, but declined to give a timeline.