commentary Commentary
Commentary: Living longer? Here's what working for 60 years should look like
As Singaporeans lead longer lives and face an age of disruption, we need a new work paradigm, say two observers.
SINGAPORE: Human capital has become a hot topic with Singapore proudly earning the top spot in the World Bank's Human Capital Index (HCI).

Scoring 0.88, this top ranking means that a child born today can be expected to achieve 88 per cent of her human capital potential by the age of 18.  This, in turn, is read as an indicator of future prosperity. 
Considering that Singapore's journey began only 53 years ago, achieving the top spot is nothing short of remarkable.

While there is hope for a bright future, like any statistic, the HCI presents us with only half the story. The other half depends on how we take advantage of the longevity dividend, the significantly longer lifespan due to advances in medicine, public health, better nutrition and lifestyle.

Singaporeans especially are living longer lives, the third longest in the world, according to a recent World Health Organisation report.

In this context, can it be that people might work until their 70s or even 80s?

A 60-year working career is looming large, yet we are not quite ready.

According to authors of The 100-year Life, Professors Lynda Gratton and Andrew Scott, and their research published in MIT Sloan Management Review: 
Given the average level of savings in advanced economies, many people currently in their mid-40s are likely to need to work into their early to mid-70s; many currently in their 20s (many of whom could live to be over 100) will be working into their late 70s, and even into their 80s.
Given the rapid progress in genetics, these are only conservative estimates.

EVERYONE AS AN ENTREPRENEUR
What changes do we need to make in order to succeed in the radically new career paradigm? Two decisive elements are involved.
First, our societies must reexamine the prevailing attitude towards ageing, get rid of the dead weight of ageism and related prejudices.
Second, all of us will be required to shift our mindsets from being an employee or employer and increasingly acting as an entrepreneur. It's not about actually being entrepreneurs, but cultivating the entrepreneurial spirit and constant search for self-improvement regardless of what we do and where we work.
We will also need help from governments and corporations, as the new framework for working life will get refashioned. Meanwhile, let's start with ourselves.
In our working life, we will be expected to have a more flexible outlook and expectations. Gone are the days of working for one company for several decades.
Competitive global markets and the onwards rush of scientific discovery will soon – by way of artificial intelligence, robotics, microbiology and communication – make it close to impossible to predict what work will look like in 10, 20 or 30 years.
What we know for sure is that it is a mistake to put all our eggs in one basket. There will be shifts and turns, and we need to be psychologically ready to switch gears and seize new opportunities, even if they weren't in our original best laid plans.
We will also have to get in the habit of lifelong learning. In the past, only highly professionalised specialists and top executives follow new trends in their fields and keep up with the skills and expertise needed as their jobs evolve. This attitude renewal will be increasingly common in most lines of work – whether you are a new hire, middle manager or business unit head.
Fortunately, the Internet, long distance conferencing, webinars and online courses make this easier for nearly everyone and function as great levelers of erstwhile structural disadvantages.
A PORTFOLIO CAREER
The learning we will all have to undertake is not learning for its own sake, but to keep as many options open to us for as long as possible. Start developing in your 30s or 40s a portfolio of skills in different career tracks that can sustain you through changes in employment and in periods of industry change and renewal.
This portfolio can also support you if you find new employment but at a lower salary.  It's bound to happen sooner or later, and better to prepare now. The options for a portfolio are so many: Coaching, part-time teaching and mentoring, running an online business, being a part-time Grab driver, helping as a copy editor and many more.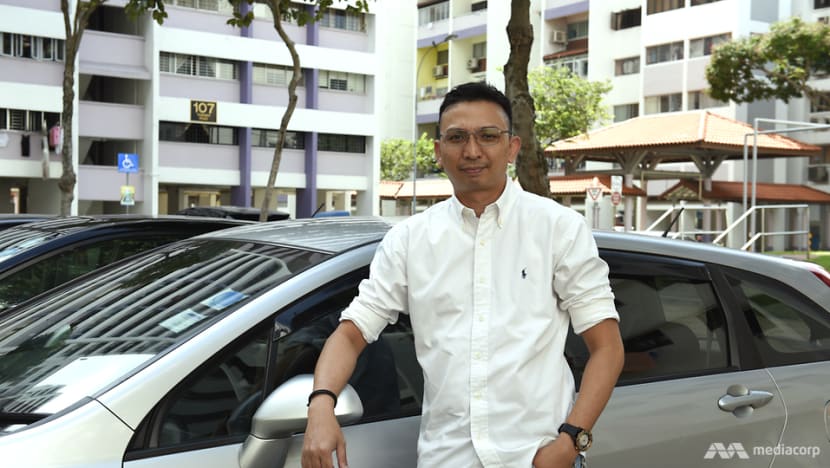 There is no doubt around the age of 40, as natural physical abilities of the body and mind begin their inevitable decline, you will also need to start working towards reversing that decline. Your mental sharpness and cognitive abilities will determine what you can do and how much you might earn as a result, as you hit your 60s, 70s and 80s. The rule of thumb here is, use it or lose it.
Staying mentally healthy and cognitively agile means using your brain a lot, but also getting in the habit of training it through exercises developed by neuroscientists and other experts in the field. Such training usually goes far beyond the entertaining brain apps many of us have on our mobile devices.
What kinds of skills should we acquire? In a multigenerational workforce, self-awareness and emotional intelligence (EQ) would be especially prized, leading to success in the working context easily encompassing four or five generations.
Emotional intelligence is often mistaken for softness or automatic agreeableness at any cost, but that is a clear misconception. Employees and leaders with high EQ above all know how they are perceived by their fellow workers and can easily adapt to a style required by their predilections and address varied situations.
The 60-year career will put tremendous demands on our psyche. It is therefore doubly important to stay as fit and healthy as possible and allow ample time to refuel as well as build the intangible assets discussed by Gratton, such as the circle of friends, family, hobbies and leisure activities.
Physical exercise, sleep and a healthy diet will be the three pillars undergirding the edifice of productivity, especially in the last decades of our job exertion.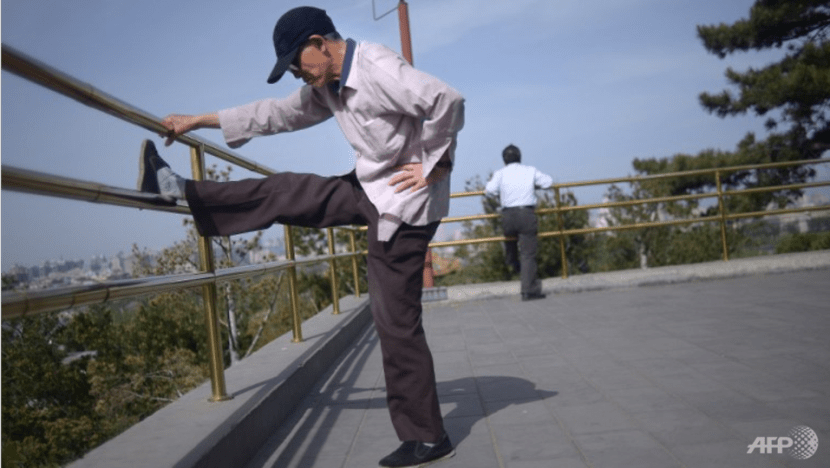 STAY TUNED-IN, DON'T DISENGAGE
One additional trick to ignite the spark in later years is about being present not just physically, but also mentally. The key that unlocks the door is openness to outside influences.
Senior employees should resist a temptation to "give up on the world".  Staying tuned-in will help us eventually to keep and foster our creative impulses into older age.
Stay tuned-in and follow key trends in sports, arts, music, politics, technology – and you might just be surprised at what might lead you to a next career or hobby that keeps you engaged. Only those fully in-synch can stay at the same time productive and happy.
Naturally we will not be able to do all of this on our own. Governments play a role too. They must pay close attention to demands of the job market in order to reform and fine-tune educational systems.
Changes must emphasise lifelong learning, developing self-awareness and emotional intelligence, fostering adaptability, and developing a sense of mastery, creativity and entrepreneurship.
While specific training offered through SkillsFuture will most certainly help and play a critical role, these broader life capabilities will likely prove to be the more important tools that ageing workers will need. 
In parallel, governments can also help corporations with incentives and structures for mental and cognitive agility diagnostics and training, for improving physical fitness, and promoting healthy nutrition.
In many markets government should adjust their policies to nudge companies in the direction of job flexibility, enabling a better use of part-time employment, sub-contracting and employee sabbaticals for refuel. Gap years for adults, for example, can become a powerful tool for renewal and continued productivity.
Smart governments will also play a role in helping corporations promote physical exercise, healthy nutrition, cognitive diagnostics as well as brain training. As societal leaders, politicians can be important voices for combatting ageism and outdated narratives about older workers.
Last but not least, public policies will be needed to combat job market ageism, foster a multigenerational workforce, improve emotional intelligence, and offer adult development that exchanges insights between generations.
Older workers can bring their wisdom to decision making, for example, while younger workers can become impactful allies through reverse mentoring. 
But for the older generation to contribute meaningful to such an exchange, they likely need support for evolving to a higher level of cognitive complexity that offers employers a perspective that typically becomes available only during life's later years.
CUSTOM-MADE LIFE, CUSTOM-MADE WORLD OF WORK
Employers need not wait for the Government. They are in many ways best positioned to immediately lead and demonstrate a shifting mindset.
A good beginning might be refitting workplaces to the needs of ageing workers – and there are already salutary examples to follow, such as the ergonomic adjustments BMW has implemented in its plant in the German state of Bavaria.
By redesigning workspaces, in cooperation with ageing workers, BMW aims to accommodate ageing workers and increase productivity.
Additionally, Chief Human Resources Officers should pay attention to the new trend in which ageing workers might be part time employees, project workers, gig workers, or even full-time workers into their 70s or even 80s.
No one-size-fits-all would apply and HR policies must be redesigned accordingly. The strict clauses that say you can only work for one employer are painfully outdated and go against the very grain of what an ageing society will demand, which is a portfolio career that grows out of various side projects and jobs that we test and develop throughout the years.
With the rise of digital technology, our lives have increasingly abandoned once proven templates and taken on a more custom-made mode, reflecting our unique needs, desires and abilities.
The world of work will have to catch up to this nimbleness and flexibility. These changes are on such a large scale that no one societal pillar will be able to entirely solve the problem. 
Citizens, governments, and employers will need to work together. Starting from a foundation of being ranked best in the world for human capital, Singapore is superbly positioned to lead the way with our entrepreneurial mindset, excellent education and ageing population.
Exciting times are around the corner.
Dr Tomas Klvana and Dr Michael Netzley are founding partners of Extend My Runway, a consultancy start-up that focuses on extending successful careers through applied science.