commentary Commentary
Commentary: Timely landing by Singapore Airlines for farmers in the Kranji countryside
Why would a big player like Singapore Airlines team up with local farmers? Kranji Countryside Association's Manda Foo explains why this a step forward for sustainability.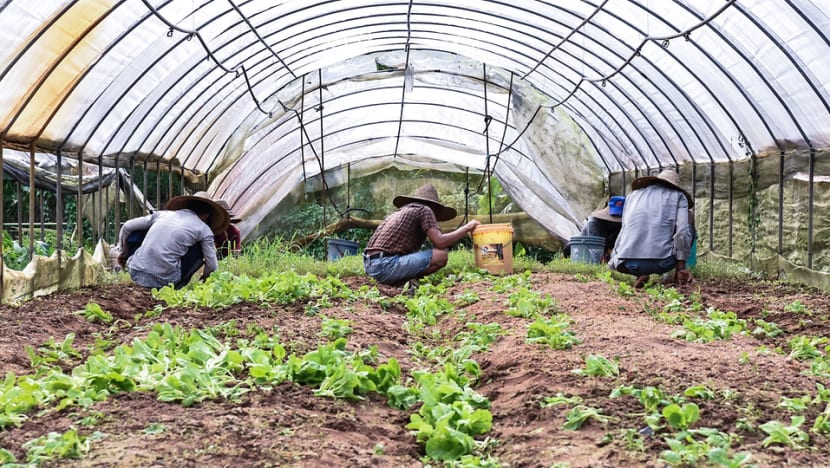 SINGAPORE: Earlier this week, the Kranji Countryside Association announced its partnership with our national carrier Singapore Airlines to launch a new initiative that incorporates the use of Singapore produce in their inflight meals.
Those who follow the agricultural scene and stories in Singapore know that it is often one of hardship and uncertainty – can farmland in Singapore be saved despite growing urbanisation? Can our farms attract young talent to carry on? Is local agriculture even worth talking about with such a small producer base and industry?
So this tie up with Singapore Airlines comes to many as a big surprise. Some have asked, with all the world their playground and large farms with high economies and standards to choose from, why would a big player like Singapore Airlines look at local farms, most of which are small and family-run?
But this unlikely marriage of a global airline and local farmers is a step in the right direction for Singapore's sustainability.
1. SUSTAINABILITY NEEDS A "THINK GLOBAL, ACT LOCAL" APPROACH
Among big businesses, governments, academics and civil society voices, there is growing consensus that the complex and inter-connected issues of food security, environmental sustainability and climate change requires all stakeholders to "think global" but "act local".
This means having a pulse on world trends and affairs, but creating solutions that are actionable and impactful. That is why big businesses in the agri-food space have been engaging small local communities for some time now.
Sime Darby, Syngenta and Whole Foods, for example, all have policies and partnerships with smallholder farmers that are meant to empower them, whether they are contract-suppliers or customers of these businesses.
Agriculture and aviation are the largest contributors to greenhouse gases and global warming. In solutions to improve the health of our earth, airlines and farmers therefore have massive roles to play.
As a global industry leader, Singapore Airlines' most recent commitment to reduce food miles and tighten the sustainability standards of its food sources is an important statement.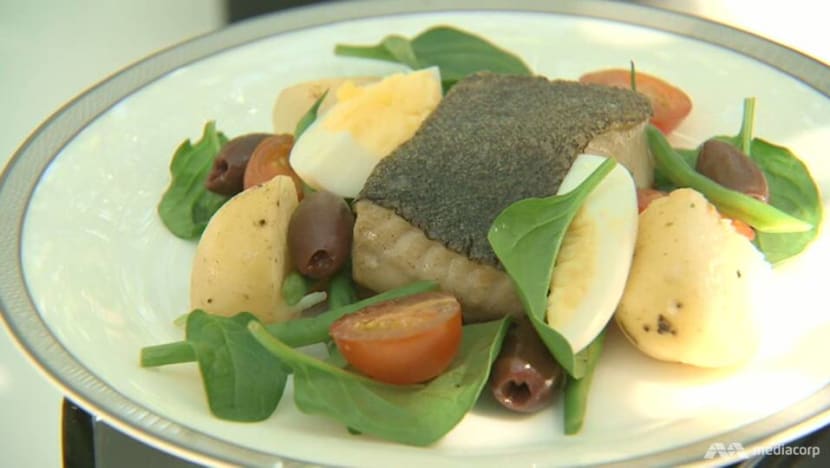 The partnership with the Kranji Countryside Association, which has 48 member farms in Singapore, is particularly poignant. It indicates that the airline is not only looking at large local players that have the firepower for global sustainability audits and certifications, marketing and branding, but also at smaller players that have an aspiration to get there.
Many farms in Singapore produce safe, nutritious and good quality produce but are overlooked because of their small size – this partnership gives opportunities to the farms that wish to punch above their weight and get propelled to the global stage through an alternate route.
Singapore Airlines coming back to our country's agrarian roots is an exemplary example of how it's making a global impact with our local community.
I can only expect that other airlines will soon follow suit. My hope is that this partnership is the start of a trend that will see local produce sought after and farmers' work valued like it is in other developed countries – as a valuable sector that nourishes people and enables others to scale greater heights.
2. SUSTAINABILITY IS ABOUT DIVERSITY
Another reason why I think empowering local farmers is a significant move for environmental and food sustainability is the role of smallholder farmers in preserving agricultural diversity.
In the last 100 years, the world has lost 80 per cent of agricultural crop diversity, with 2 per cent of crop genetic resources being wiped out annually. Maize, wheat and rice account for more than 60 per cent of the world's caloric intake, despite there being more than 50,000 varieties of edible plants available. 
Climate tolerance, robustness, nutrition and flavour all depend on genetic diversity and the loss of it will lead to food quality stagnating and declining.
Homogenous agriculture can threaten local food supplies. The worrying thing is that massive industrial farms and modern food supply chains are catalysing this trend, and few people know what is happening or how to help the situation.
Luckily for us in Asia, smallholder farmers still number around 500 million and they produce 80 per cent of our food.
Urbanites in Singapore may not find such a huge variety of vegetables or meat because we rely primarily on imports coming through large supply chains, but there is a whole forest of available types of food beyond the supermarket.
Singapore's local farmers are producing many of these alternative foods: Edible indigenous flowers, leaves and herbs, goat's milk, frog meat, and quail meat and eggs are just a few examples.
Restaurants have gradually been sourcing these specialty foods from our local farmers over the years, and consumers learning more about them through their flight on Singapore Airlines will be a great boost to the farmers.
Ultimately, helping our local farmers stay in business and pass on their trade to the next generation will act as a balance to the cheaper homogenous food imports that dominate our market, and at the same time improve our self-reliance with a more rounded and robust local agricultural industry.
3. SUSTAINABILITY IS A CONSUMER DEMAND
To be sure, one pain point we often hear of is higher prices local produce in Singapore fetch, compared to mass, overseas producers.

Yet, gone are the days when consumers only look at price when they shop. With a larger, more educated, better travelled middle-class in the region, more are looking for things beyond the price tag.
Some say locally grown foods can spoil faster, because they have less preservatives that make them last, and options may be limited based on what is available seasonally.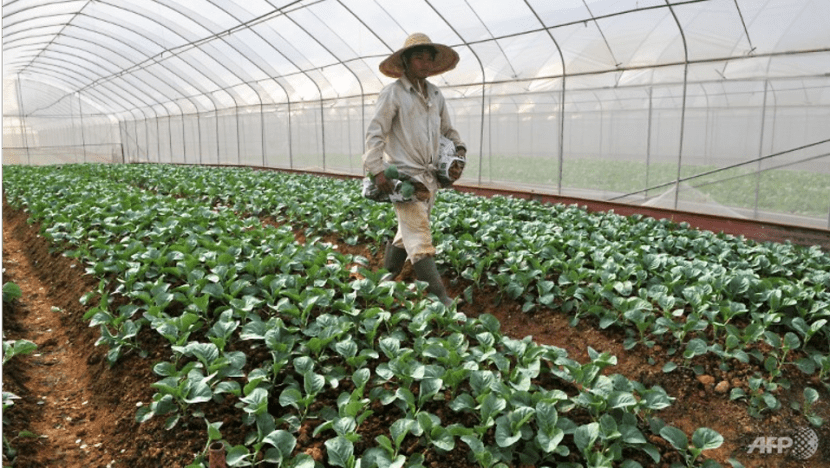 But provenance and ethics are coming into play for consumers. Sustainability is now a consumer demand and that is fundamentally why big businesses are changing many of their policies.
Well-heeled consumers have proven that they will pay more for food that they deem healthier for themselves and for the planet, and with fewer negative externalities and collateral damage. The rise of the organic food movement and the increasing boycott of sharks' fin are cases in point.
Cutting down livestock consumption, another trend, is not only good for one's health but also good for the environment – the popular "meatless Monday" consumer movement and Singapore Airlines' wider variety of vegetarian options are all responses to the spread of such knowledge, and encouraging signs that consumers can be part of the solution with the way they spend.
There are bound to be skeptics who will question the sincerity of Singapore Airlines' move to support local farmers and the impact it will ultimately make on the small local agriculture industry.
However, my belief is that these emerging trends will help catalyse the industry's transformation.
Farming is not a sunset industry. It is an essential pursuit that deserves the highest respect; it is high time that Singapore Airlines made its landing in the Kranji Countryside.
Manda Foo is executive secretary for the Kranji Countryside Association.