commentary Commentary
Commentary: Instead of robots or commodities, why not treat foreign domestic workers like fellow human beings?
Recent news of how employment agencies have presented foreign domestic workers as tradable commodities should spur us to think about whether this is the appropriate way to treat another human being, says one observer from Yale-NUS College.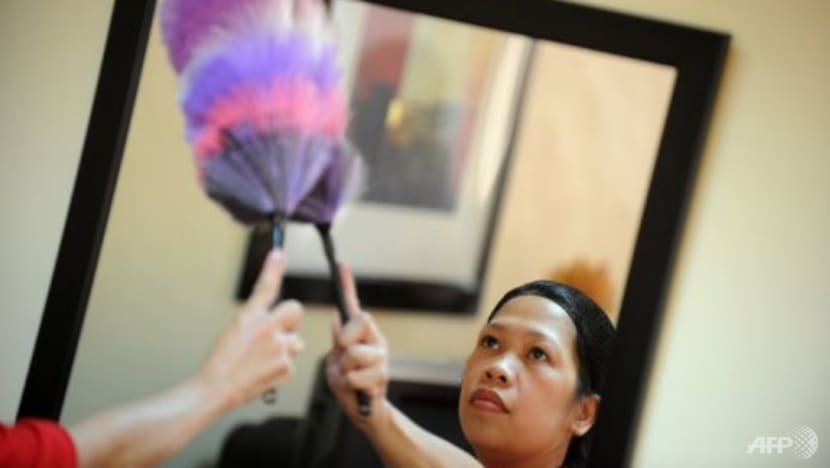 SINGAPORE: In early October this year, Singapore's Ministry of Manpower (MOM) charged a local employment agency, with "insensitive advertising" of foreign domestic workers (FDW).
The agency was found to have placed advertisements on the online marketplace Carousell which is typically used to buy and sell new and second-hand goods. MOM has charged the agency with similarly treating FDWs as commodities that can be bought and sold.
This is not the first time that local employment agencies have been accused of treating FDWs as commodities.

In 2014, in the wake of an Al Jazeera report that some agencies were making some perform mundane household chores in the display windows of these agencies' offices in neighborhood shopping malls, MOM issued new regulations clarifying that such practices were "unacceptable."

This commoditising of FDWs is just one of many different ways that employment agencies and employers in Singapore treat these migrant workers. And it may not even be the worst.

FOREIGN DOMESTIC WORKERS AS PUNCHING BAGS

Rather than commodities to buy and sell, some FDWs in Singapore are treated as punching bags to kick and humiliate. There are a handful of employers who seem to think that it is perfectly acceptable to mete out this kind of verbal and physical abuse on another person.

In March this year, a Singaporean employer was found guilty of slapping and punching his Muslim domestic worker, forcing her to bow 100 times in front of a Buddhist altar, and stuffing a plastic bottle inside her mouth.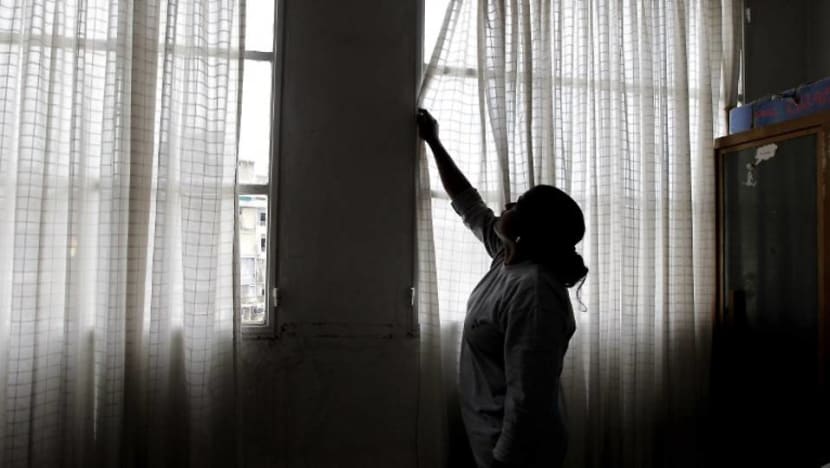 More recently, in August, another Singaporean employer was found guilty of having punched her domestic worker so much over the course of a two-year contract that the latter had become blind in her left eye while her right eye was also injured.

Such extreme cases of maid abuse are relatively rare but the fact is that they still occur despite the many measures the Singapore Government has put in place to protect FDWs.

FOREIGN DOMESTIC WORKERS AS ROBOTS

One possible explanation for this kind of treatment is that some employers think of their FDWs as robots who do not need to eat, sleep, or even get paid.

There is a case currently underway in which a 50-year-old Singaporean employer has pleaded guilty to five charges of maid abuse, including making her FDW work from 4am to 11pm every day with no rest days, and limiting her food intake to only lunch and dinner twice or thrice a week.

In their October 2017 shadow report on Singapore to the Convention on the Elimination of All Forms of Discrimination against Women, local non-govenmental organisations HOME and TWC2 reported that "as many as eight in 10 domestic workers who sought help from HOME do not get enough food."

These workers claimed that they were only permitted to eat instant noodles or bread, or leftovers. Almost all said that they were not allowed to eat fruit which was seen as a luxury they did not deserve.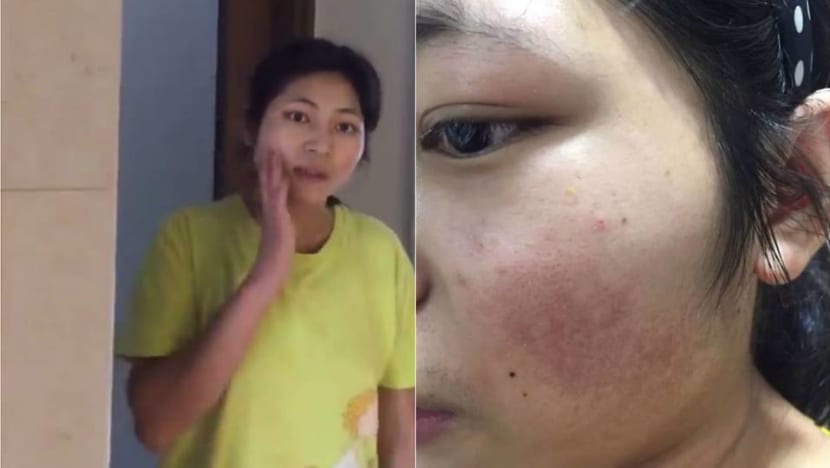 It is ironic that in a country as rich as Singapore, food insecurity is a real problem plaguing so many.

FOREIGN DOMESTIC WORKERS AS UNTRUSTWORTHY

Other employers see FDWs as untrustworthy individuals who need to be watched at all times.

As of 2015, one in five were believed to work in a household in Singapore where closed-circuit television (CCTV) cameras have been installed for the specific purpose of surveillence. The argument is that they will engage in illegal or violent deeds such as theft or child abuse if left to their own devices, and so need to be watched at all times. 
There have been several incidents of bad behaviour by some caught on camera in the last couple of years, and these instances have been used as proof that CCTVs are necessary to keep FDWs in check.

This may very well be the case but it is problematic that employers would still consider hiring someone they assume is untrustworthy and place them in charge of the care of their children or elderly relatives. If one thinks of these workers as such, and views a camera as the only deterrent against bad behaviour, perhaps hiring a live-in FDW might not be the right option.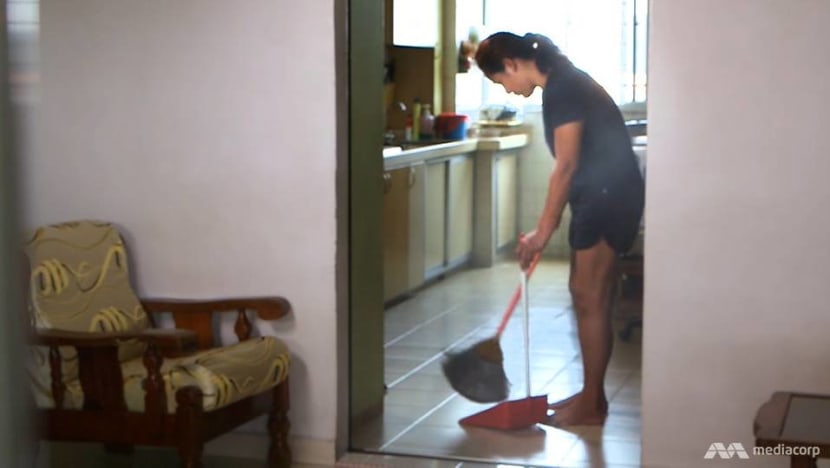 A workplace environment that relies on round-the-clock employee surveillance breaks down any possibility of trust between employer and employee.

FOREIGN DOMESTIC WORKERS AS CHILDREN

However, the most common approach that even many well-intentioned employers and employment agencies adopt is to treat FDWs as children who need to be shielded from the supposedly corrupting influences of Singapore society or other migrants.

Such employers, acting in what they imagine are their FDW's best interests, may refuse to give her a weekly day-off because they assume she will end up mixing in bad company if she is allowed out on her own. This assumption is built upon a misguided belief in the immaturity and impulsiveness of the migrant.

Along similar lines, some employers argue that they should hold onto their FDWs' wages for safekeeping because, without this precaution, they would spend all their salary on "useless" items.

The recent MOM ruling that, from 1 January 2019, employers will no longer be allowed to keep any money belonging to their FDWs, has made some employers unhappy.

One such employer, writing in a local media outlet, complained that "many (FDWs) are new to city life, having lived in villages all their lives, and may be rather gullible."

The employer argued that some FDWs "lack discipline in managing their own salaries" and, for this reason, can benefit from their employers safekeeping their wages.
These arguments infantilise workers and ignore the debt-financed migration that FDWs engage in to secure jobs in Singapore that erodes their salary for the first six to seven months of their employment.

FOREIGN DOMESTIC WORKERS AS HUMAN BEINGS
The examples highlighted here are those which have come to light, but they are enough for us to think about how some employers and employment agencies see FDWs as inferior.
This is a cause for concern considering how many migrant workers we have in Singapore, and the message that their poor treatment sends to the next generation of Singaporeans about issues of social class, ethnicity, gender, and global citizenship.
So how should we treat FDWs?
How about treating them as responsible adults who perform tasks that few Singaporeans want to do? Consider the winner of the 2017 FDW of the Year award: A 60-year-old Sri Lankan woman who had looked after her Singaporean employer's bedridden wife for 20 years.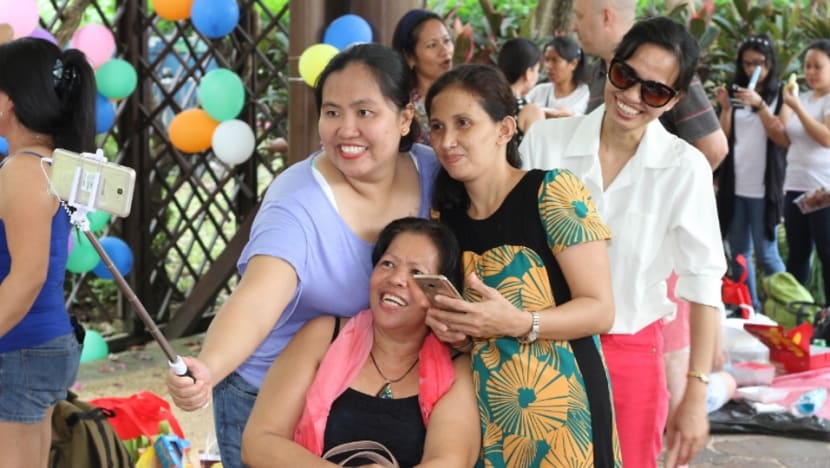 How about treating them as equals who deserve to be treated with courtesy and respect? 
Consider also the Singaporean employer who won the 2016 FDW Employer of the Year award: She expressed surprise at having received the award because she felt that she had not done anything "heroic or dramatic." 
She shared that she simply sees her domestic worker of 22 years as a member of her family because "we're all fellow human beings."

Maybe it is as simple as that. Why don't we try treating FDWs as fellow human beings?

Anju Mary Paul is an associate professor of sociology and public policy at Yale-NUS College in Singapore. Her research specialises in labour migration patterns in Asia and cross-country policy comparisons. Her book Multinational Maids explores the stepwise migrations of Filipino and Indonesian domestic workers from one overseas market to the next.