commentary Commentary
Commentary: How oBike, Grab-Uber merger were managed shows we haven't gotten disruption right
The way authorities approached oBike's closure and other disruptions which include Grab-Uber's merger, FinTech and lifelong learning offers lessons for how we should embrace change, says CEO of Future-Moves Group.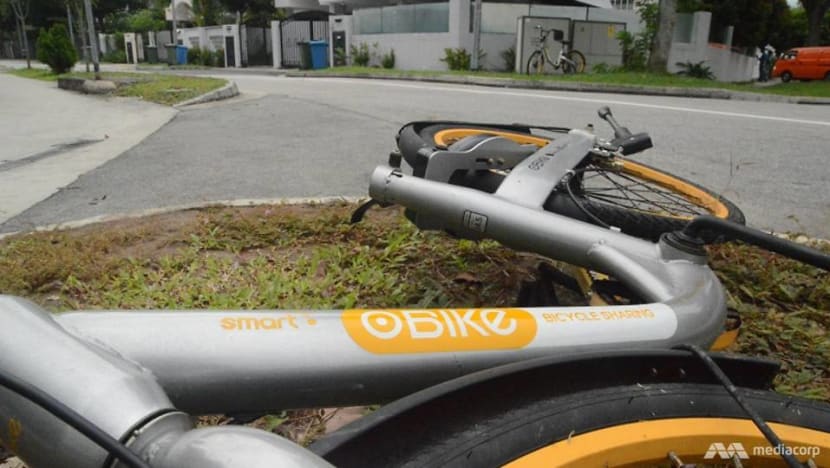 SINGAPORE: The handling of the bike-sharing scheme in Singapore is a case study on the potential pitfalls of embracing disruption as a merit good.
For the Land Transport Authority (LTA) to respond to the abrupt cessation of business of one of the biggest bike-sharing companies oBike and its unwillingness to refund deposits of its customers as being "deeply disappointed" is a stance suggestive of that of a spurned suitor's than a firm regulator's.
Government authorities, while rightly pursuing innovation, should not do so at all costs and in all instances. Such an unchecked embrace of change can be easily manipulated by industry players eager to be first movers, and not all have the best intentions.
The LTA could have referenced the example of bike-sharing markets in China, taken a sceptical view and carried out better due diligence of industry players.
FASTER, ACCELERATING DISRUPTION
Disruption is not new. The story of economic action has been one of disruptions, small and large, from technological, organisational and product innovation.
What is novel is the frequency and speed of the disruptions the global economy is experiencing. Frequency refers to the rate of disruption, while speed refers to the rate of distribution of the disruption.
The Internet-connected global economy allows for relatively capital light innovations to muster major impact – think apps – thus lowering entry barriers which leads to the crowding in of technoprenuers.
The same Internet makes the distribution and adoption of innovations convenient, rapid and infinitely scalable.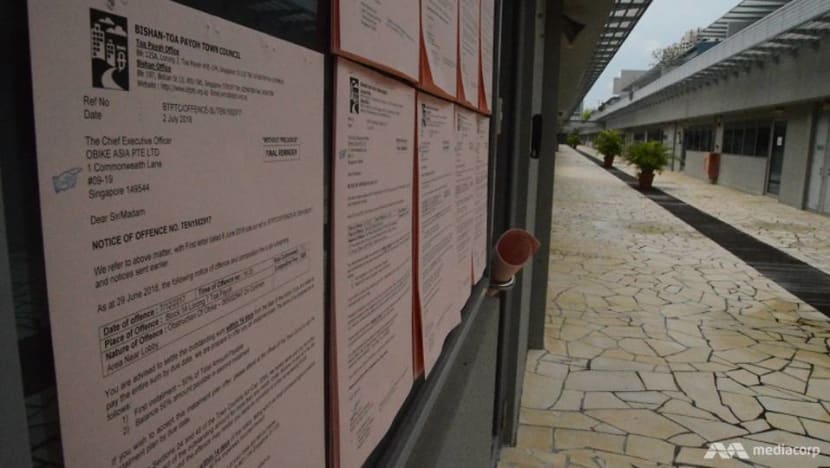 TECHNOLOGY IS AMORAL
Techno-evangelists have a tendency to treat technology as a merit good – in other words an unmitigated blessing on economy and society. Techno-sceptics on the other hand see doom and malice in technological change.
In fact, technology is amoral. Governments have a responsibility to be proactive in exercising governance to manage the impact of disruptions.
Governments have the difficult challenge of balancing the need to promote and have their economies adopt innovation on the one hand, and paying due attention to public interests and unpalatable, even if unavoidable, side impacts from disruption such as unemployment on the other.
WISHFUL THINKING, MANAGING RISKS
There are several lessons to be gleaned from recent and ongoing episodes of managing disruption.
First, the handling of the bike-sharing market in Singapore shows we should not indulge in wishful thinking about the good conduct of innovators. Governments need to anticipate the behaviour of new entrants and put in place regulatory frameworks, even if broad and preliminary, to safeguard public interest against potentially bad actors.
Second, governments must adopt a risk-management philosophy which incorporates a willingness to learn and apply new knowledge. Such an approach can be described as "forward learning".
A good case study of forward learning is the sandbox regulatory approach adopted by the Monetary Authority of Singapore (MAS). The MAS's approach has led to a dramatic increase in concentration of FinTech players and growth in their market size and sophistication.
However, the expansion has been contained within clear parameters which limit risks to the wider financial markets and retail consumers. The sandbox approach has also ensured that lessons are learned quickly and seeded into regulatory consciousness and ultimately formal rules. The MAS's model has rightly gained notice as a positive case study in smart regulation.
CLEAR RULES
Third, when regulatory safeguards are present, it is important to let market forces prevail. The management of the introduction of ride-hailing services such as Uber and Grab is a case study in mixed messages.
LTA applied regulatory safeguards and clear rules. This ensured public trust in the use of the new services.
The new services and ensuring competition brought benefits to consumers who enjoyed a wider choice, better prices and greater and more dependable supply.
However, when it emerged that the two most notable players Uber and Grab had decided to merge, the matter was referred to the Competition and Consumer Commission of Singapore (CCCS). 
But with regulatory safeguards in place, market forces should have been allowed to prevail.
Excessive intervention in the market, however well-meaning can have unintended consequences including deterring future entrants. And there are future new entrants, such as Indonesia's Go-Jek, who can be counted on to enter and inject the necessary competition to avert a monopolistic market structure.
LIFELONG LEARNING
Fourth, governments must be prepared to make structural and long-term investments to help workers adapt to and because of disruptions.
Artificial intelligence is rapidly making in-roads to a wide swathe of occupations. Disruptions has resulted in job displacement many times historically. What is a further novelty to present day disruption is that the job displacement is largely impacting white- collar occupations.
The Singapore Government's overarching emphasis on lifelong learning, skills-based upgrading and continuing professional education requirements that have been adopted by professions such as Medicine and Law to maintain practicing licenses, collectively exemplify a proactive and well-resourced strategy to put in place the infrastructure and capacity for accessible and relevant re-training for workers impacted by disruption.
CONFLICT, CONFUSION, CHAOS
These four principles – avoiding wishful thinking, adopting a forward learning approach, letting market forces prevail if safeguards are in place and investing in helping the workforce adapt – are crucial to economies coping constructively and positively with disruptions. They are also responsibilities which governments are best placed to adopt and apply.
However, this does not mean that only governments are responsible for managing the impact of disruption.
Businesses have a corporate responsibility as employers to prepare their workforces and to invest and change to stay competitive. And workers have to take the initiative to help themselves to the opportunities for up- and re-skilling to stay relevant.
High frequency and high-speed disruption will be an enduring phenomenon of the foreseeable future.
Getting governance right will be critical in determining whether disruptions lead to superior aggregate outcomes for economies and societies or if these lead to conflict, confusion and chaos.
Devadas Krishnadas is CEO of Future-Moves Group.