commentary Commentary
Commentary: This is what the face of poverty looks like
Consider the complexities in tackling poverty to avoid superficial solutions that assume the root is the lack of skills or wisdom to make certain choices, says one social worker.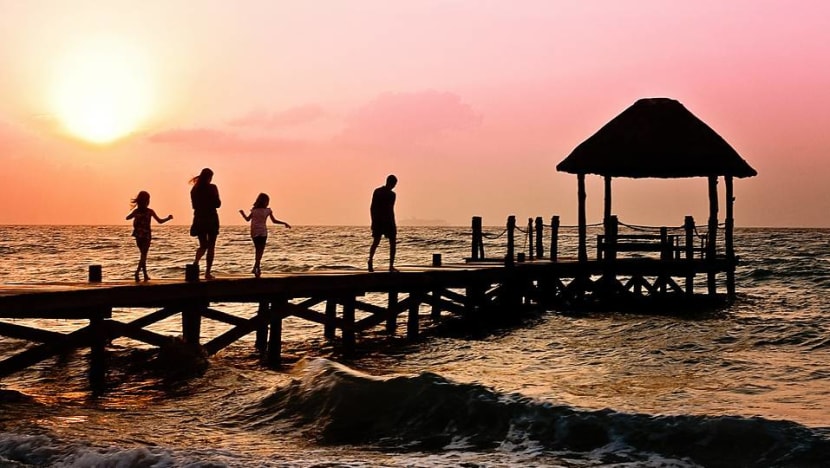 SINGAPORE: Charis, 24, and Alan, 45, was a couple who sought help from my agency. They married six years ago and have a young child, who is 5. While Alan is gainfully employed and earns a decent salary of S$2,500 a month, the family of three struggles financially. 
They have no savings but sustained debt, amounting to approximately S$5,000. It appears that the couple lacks the wisdom to budget, and had not been prudent in their expenses.
Mani is a 21-year-old with a Primary 5 education who struggles to secure employment. She has a child, aged 5, with her first boyfriend whom she no longer keeps in touch with. With her second boyfriend, she has a second child, aged 2. Mani and her 25-year-old boyfriend, Selva, have no savings and rely on Selva's parents for their children's basic needs. 
They approached our social workers for help with their young children's expenses. It appears that the couple had made a poor decision to have children out of wedlock, which seemed like an irresponsible choice especially when they are not economically self-sufficient.
ANOTHER TALE, A MOTHER WHO WANTS TO WORK
Siti, a stay-home mum for 20 years, was another individual who sought help. She has three children, aged 16, 13 and 10. Her 45-year-old husband, Abdullah, is gainfully employed as a security guard and earns S$1,800 a month but his health does not permit him to work longer hours. 

While it seems like a reasonable expectation for Siti to go into the workforce and earn an income to supplement her husband's, she experiences great anxiety going for interviews. She also experiences great distress thinking that her children's needs might be compromised should she work. 
On the surface, it appears that all three households lacks the skills and wisdom needed to make the "right choices" and live self-reliant and independent lives. 
In a bid to improve their situations, social workers are quick to teach Charis and Alan budgeting skills, persuade Mani to accept any job that comes her way, and convince Siti to step into the workforce. 
The practitioners typically hope to see some improvements in their situation in three to six months – the same period over which recipients of the most commonly-known and most widely distributed social assistance scheme ComCare receive aid. 
The assumption is that these families should be able to resolve their situations in that period, since ComCare is not meant to be a long-term assistance scheme.
FRACTURED LIVES STRUGGLING EVERYDAY
Within a few months of interacting with Charis and Alan, we soon found out that Charis had experienced abuse as a child. Alan himself had been trapped in the poverty cycle all his life. 
We then wondered if their fractured early childhood experiences, the everyday stress and lived insecurities from a young age made it different for them to focus on seemingly simple tasks that the rest of us take for granted, such as budgeting.

As we got to know Mani, we realised that she struggled to secure employment because she has no one to help care for her young children on weekends. Given her educational qualifications, the jobs available to her typically require her to work weekends or after childcare operating hours. 
When many working mothers have the support of grandparents, domestic workers or family friends to care for their children, Mani does not have that luxury.

Siti reacted angrily to her social worker pressing her to work. She gave many reasons why she could not find a job. A few weeks later, when under tremendous stress, Siti yelled at her social worker. She asked her social worker to stop pressing her to work. She said:
You do not understand my situation.
DIVE INTO POVERTY'S COMPLEXITIES
Economic self-sufficiency has always been the goal of all anti-poverty programmes and all social service practitioners wish this for the poor. However, in our urgency to move these families to economic self-sufficiency, we sometimes forget to delve deeper into the complexities of poverty.
Children from poor families are more likely to experience developmental delays and learning difficulties compared to their peers. They are also more likely to experience anxiety, depression and difficulties with impulse control. 
Plenty of research point to the impact of the toxic stress of poverty on children's brain development, which sometimes continues into adulthood. 
When these children grow up, they are more likely to experience similar psychological problems, including persistent negative thinking. These problems are not easily reversed by budgeting exercises or financial management workshops. 
Employment assistance programmes may help with money and give them the confidence to secure a job, but will not eradicate this scourge of poverty.

SIX MONTHS IS NOT ENOUGH 
When we understand the psychological impact of poverty and the effects on a person's mental and emotional well-being, we may realise that six months isn't enough to help someone move out of poverty. 
We may also realise that behavourial strategies focusing on changing individual behaviour should only be applied after we address some of these adults' more pressing and fundamental mental health issues and early childhood trauma. 
When we focus only on skills development and mindset change, we miss the mark, because we do not truly address the root of the problem that traps people in poverty.
Charis and Alan are still meeting their social worker regularly. Charis sometimes ignores her social worker and accuses her of not being supportive. Her social worker, understanding that she has difficulties trusting others, is still pressing on to connect with her, offering her empathy and understanding. 
With the help of their social worker, Mani has managed to engage Selva's mother to care for the two young children. The social worker helped the family negotiate a care arrangement that is sustainable for the family. 
After two years, Mani and Selva married and moved into a new flat of their own but they continue to require the support of Selva's mother to care for their children.
With a lot of handholding, support, understanding and encouragement, Siti finally stepped out to work part-time after eight months. She struggled to cope with the household responsibilities and the demands of her new job. She finally gained regular employment in a restaurant but the path to that, which included securing but losing another job along the way, was not linear or easy.

In eradicating poverty, efforts must be made to understand the complexities behind poverty. 
The poor can't just snap out of it and the privilege of being economically comfortable that confers us advantages in pursuing success is invisible to those who have it. 
Those of us who enjoy this privilege must find ways to understand the psyche of those who experience poverty daily. Perhaps it is when we do so that we can change the way we design and implement our anti-poverty programmes to greater effectiveness.
Pseudonyms were used in this commentary to protect the identities of those mentioned.

Cindy Ng is a social worker with extensive experience working with low-income families and persons experiencing violence and abuse.