Bryan Wong celebrates his 50th birthday by posting a 'birthday suit' selfie
The host and actor wrote that a "birthday suit" photo shoot had always been his "big 5-0" goal.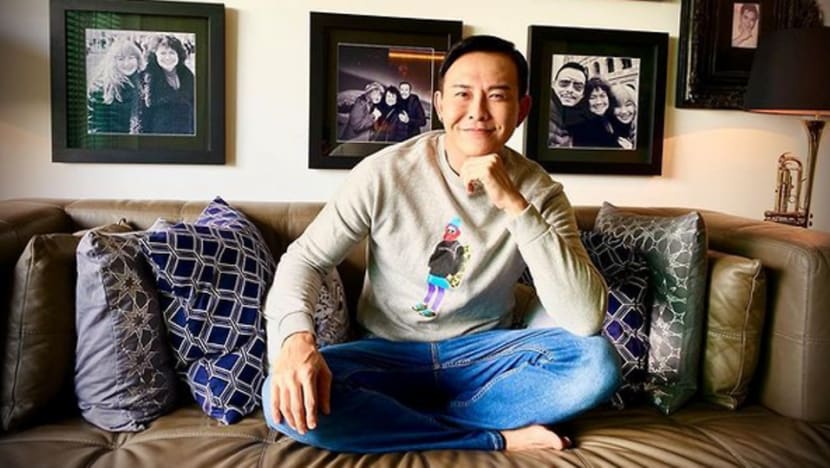 Singapore host and actor Bryan Wong hit a major milestone on Jan 30: He turned 50 years old.
To celebrate the big occasion, Bryan booked a hotel suite for a birthday getaway, taking his family along with him.
It wasn't the birthday bash he'd been looking forward to for years, though.
"My BFFs, all of the same age, were planning something extraordinary for ourselves more than a year ago, for when it was time for us to hit the big 5-0," he wrote in an Instagram post. "But man proposes, God disposes."
He shared that the initial plan had been to "gallivant" in a wintry country, but thanks to COVID-19 travel restrictions, he's spending his birthday in Singapore. In addition, there will be "no big bash".
Even so, "I am thankful that I am able to spend some quality time with my family and close friends," he wrote.
On Jan 29, Bryan posted a video of his hotel suite with words reading, "The last time my family bunked together was in Milan. Sharing a bathroom with two of them was a nightmare. But heng this bathroom very big."
And on Jan 30, he shared a photo of himself in the infinity pool at Marina Bay Sands, his bare shoulders and pecs peeping out of the water.
His caption read, "Today's the day! I have always said in jest (actually seriously) that I want to do a shoot in my birthday suit when I hit the big 5-0. This is as close as it can be."