Creative Capital: The furniture man mixing augmented reality and old-school craft in Singapore
Thanks to ipse ipsa ipsum's Saurabh Mangla, people can now meet the folks behind the luxury furniture they're buying – and it's disrupting the industry.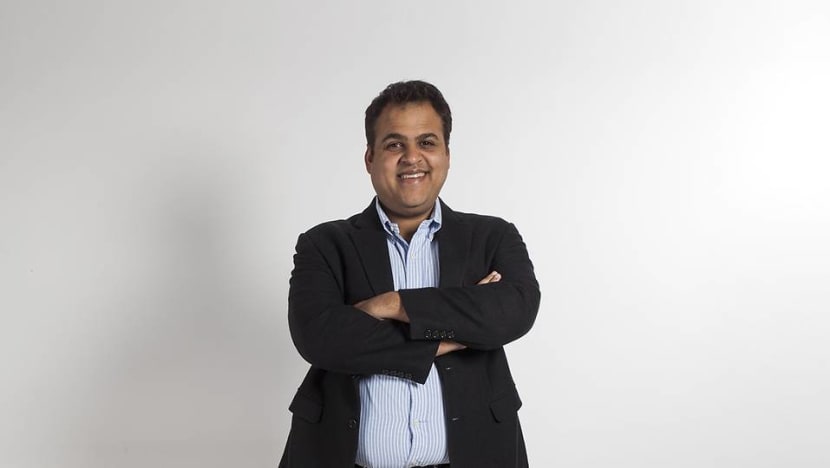 You know when you meet someone and can't help but like him? I felt that way about Saurabh Mangla (Sam to his friends) when we first met several years ago. 
Affable, charming, humble, enthusiastic and immensely passionate about what he does, I always left each hang-out session with Sam energised and glad that our little island-nation is still able to attract entrepreneurs like him to set up shop on our shores.
Sam comes from a family that has made its name in silverware. The business was started by his great-grandfather and over the generations, it has grown to service some of the world's biggest brands. 
Not satisfied with the ecosystem that the family business was perpetuating, Sam moved to Singapore in 2016 and established ipse ipsa ipsum, a homewares and furniture business that he believes is a game changer and disruptor.
GROWING UP IN A FAMILY WITH A HISTORY OF MANUFACTURING HOMEWARES, DID YOU ALWAYS WANTED TO DO SOMETHING RELATED TO IT?
When I was 12, I remember telling my grandfather that when I'm all grown up, I would like to join the army like he did. We spent a lot of time together, and he'd tell me stories of the wars he had fought, and the battles he had won and lost whilst serving as an officer in the Gurkha regiment. 
When I said this, we were literally overseeing the foundations of a new production unit being created. His reply was, "Your father and I have worked hard to get this business off the ground. After my retirement, I hope that you can take it global. Remember to think global but act local". 
It's quite a cliche to say that now, but in the early 1990s, it made quite an impact on the decisions I would make later in my life.
HOW DID THE IDEA FOR IPSE IPSA IPSUM TAKE SHAPE? WAS IT AN ORGANIC EVOLUTION OR MORE INTENTIONAL?
I spent the first phase of my career doing white-label designs for large furniture companies in the US and Europe. We would design and make furniture and homewares for some of the best brands in the world. 
After 15 years of serving this market, I felt an emptiness, a lack of purpose. This began to haunt me and I started seeking the true purpose of my work. I was a bit jaded with the fact that large brands took the credit for all the work, while the true heroes – the artisans, makers, designers – they all toiled away in anonymity. 
At that moment, Ruchika, my partner, joined the business and came up with the idea of creating our own brand. We thought we could change the rules of the game by bringing together artisans, designers and consumers all onto one platform and make it a win-win situation for all involved.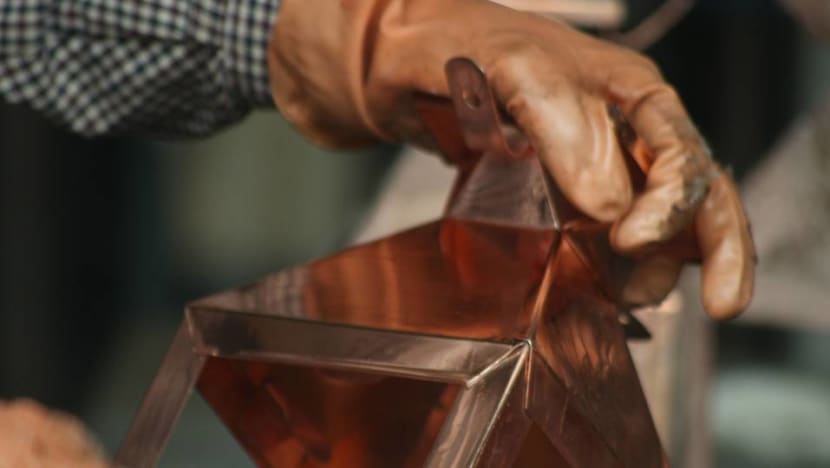 The consumer gets to design his own piece of furniture or homeware by directly engaging with the artisan. The artisan is celebrated as an artist by the brand and given due credit. 
The designer is liberated because he has the flexibility to use a variety of rare skills and materials, which otherwise, wouldn't be accessed at a sensible price, and inspire the consumers with his ideas.
WHY DID YOU CHOOSE SINGAPORE AS YOUR BASE TO LIVE AND OPERATE?
I grew up reading Rudyard Kipling's The Ballad Of East And West. I love the passage, "Oh, East is East, and West is West, and never the twain shall meet, Till Earth and Sky stand presently at God's great Judgment Seat; But there is neither East nor West, Border, nor Breed, nor Birth, When two strong men stand face to face, though they come from the ends of the earth!"
After living in London, where I'd started my first company at the age of 23 and opened up the European market, I'd felt a disconnect between my time spent in India and China, and London. I would transport from Artcurial in Paris to a weaving village in remote India, and I always found it hard to create a balance.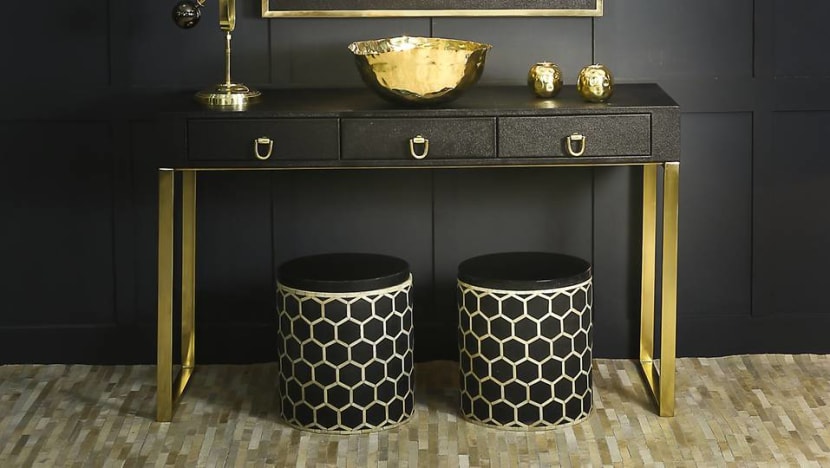 Some of my early works used paradoxical materials like distressed wood and polished chrome. I was somehow trying to understand the world I was living in and trying to express the paradox through design.
Singapore was a refreshing surprise as it was a bit of both, and there is also a thriving ecosystem of entrepreneurship. I could have a morning meeting with a company working on megatronics and in the evening, sit with an uncle who makes handmade lampshades. A bit of the east and the west, a bit of the past and an aspiration for the future – it was an ideal place to launch a change.
HAVE ANY OF THOSE IMPRESSIONS CHANGED SINCE MOVING HERE?
Singapore is at the crossroads of cultures and subcultures. I am inspired by the smells, sights and sounds of Singapore. Some of my pieces are inspired by the streets of Singapore – the local architecture, food and the nation's past. I have found inspiration, sometimes, in unlikely places like the Bukit Brown cemetery.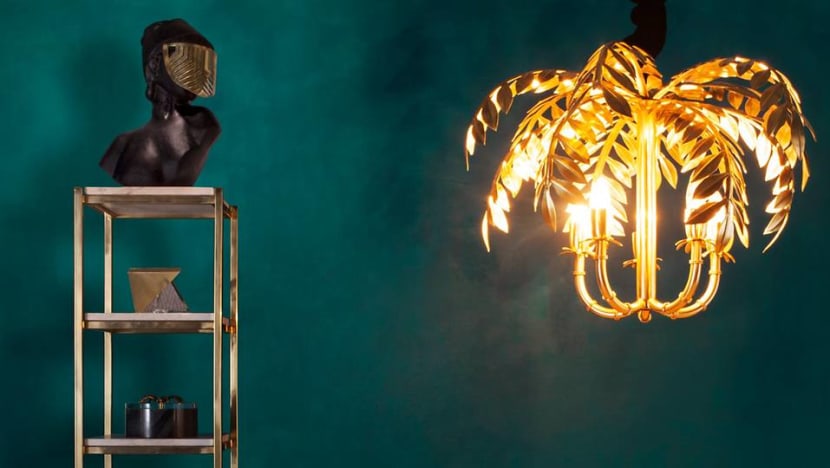 Things are changing rapidly in Singapore all the time. At ipse ipsa ipsum, we always say that we are ready to embrace the future with one foot firmly placed in the past.
I LOVE THAT YOU OFTEN SAY THAT IPSE IPSA IPSUM IS DISRUPTING THE LUXURY FURNITURE AND HOME ACCESSORIES SECTOR. CAN YOU ELABORATE ON THAT?
It is disrupting because we weave technology like AR (augmented reality) into the experience. It is a disruptor because consumers are empowered to make their own choices, which then translates into handmade items.
The use of semi-precious stones, sword-making skills, sand casting and different inlay techniques are all done by hand to craft the furniture. Traditionally, these were only available to individuals who had a bigger budget. We're proud to say that most of our customers are in their 30s looking to create unique pieces of furniture for their homes.
Once the orders are confirmed, our customers actually get to meet the artisans who make their pieces. We help the customer to go on a journey – through technology – to follow the pieces being made. We use AR, backed with machine learning and artificial intelligence, to help them realise their dreams.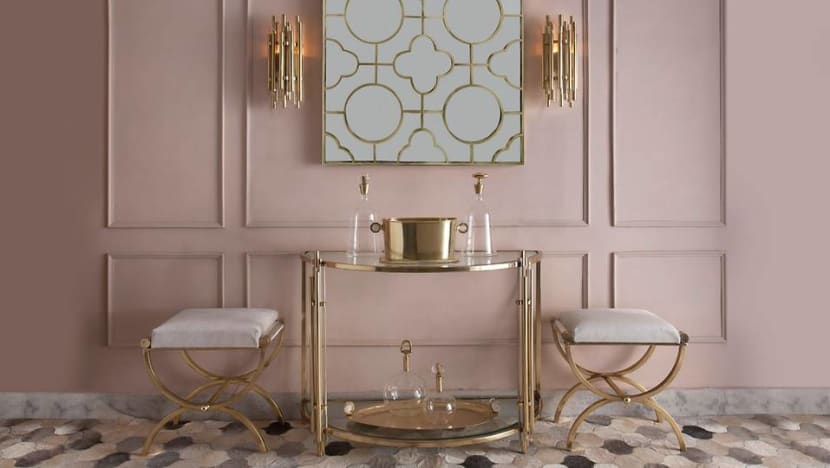 People spend so much time looking for a home they want to live in. But after finding it, they go and buy standard furniture. Some don't realise that they will live with the furniture for as long as they live at home, or say, 10 years at least. 
I like to tell the story about a woman who came to us for a gift for her mum's 60th birthday. Her mother is half-Peranakan and she'd shortlisted our Peranakan standing mirror. But the next day, she came back with an old Peranakan soup spoon her mother used to feed her with when she was a child, and asked if we could replicate the spoon's colours on the back of the mirror. 
When the finished mirror arrived, we wrote "Happy birthday mum" in red lipstick and delivered it to her. We like to imagine that every day, when she uses the mirror, she has a feeling of love and nostalgia that fills her room. This is the type of experience we want to bring to life by offering customisation.
YOU ARE KNOWN FOR COLLABORATING WITH LOCAL DESIGNERS. DO YOU FEEL IT IS IMPORTANT FOR A FURNITURE BRAND TO ALWAYS BE LOOKING FOR NEW IDEAS FROM DIFFERENT DESIGNERS?
We believe that Singapore has good design talent. We like to collaborate with designers across the spectrum, so they can bring their experiences to the furniture industry. Someone who designs haute couture thinks completely differently from someone who designs a toothbrush. We like them all!
Ipse ipsa ipsum aspires to be smart and sustainable in our work. The people we work with are always open to ideas and work collaboratively with a purposeful design. 
We love working with designers who can bring fresh designs, weaving together a cultural perspective with a technological use or functionality. We help them achieve their design aspirations through handcraft skills and our production know-how.
WHO ARE YOUR CUSTOMERS?
We serve individuals in Singapore. Recently, we've partnered a Singaporean living in Taipei, who has opened an ipse ipsa ipsum retail showcase. Apart from that, we also serve interior designers and developers around the world for projects. One of our recent hotel projects was in Rosh Pina near Jerusalem.
We are glad that we have a growing local fan base. The pandemic has forced Singaporeans to stay in the country. They are taking more time to explore their relationships with their homes, and this is where the storytelling skills of ipse ipsa ipsum and our AR platform help.
WHAT ARE YOUR OWN FAVOURITE PIECES FROM YOUR COLLECTIONS?
This is difficult as creating each product is an intense and almost a spiritual experience for me. Having said that, I do love the Peranakan Floor Mirror, the Keong Saik Coffee Table and the Joo Chiat Sideboard.
YOU'VE SAID IN PREVIOUS INTERVIEWS THAT YOU PRODUCE SIX-STAR PRODUCTS AT THREE-STAR PRICES. HOW ARE YOU ABLE TO DO THAT?
We've invested in the ipse ipsa ipsum arts and crafts centre in a village called Dingapur in India. This has allowed us to build a cost-effective base. I call it a little bit of Singapore in the middle of nowhere in India. We like to believe that we are the first farm-to-fork model in the handmade furniture industry.
There, we invite designers and craftspeople from all over the world to come and practise their craft. Interestingly, at the moment, we have a Scottish craftsman there who will be joined by a Shanghainese carpenter later in the year. 
The centre also consists of other trades supported by our efforts such as the roadside tea stalls or transporters nearby. About 1,000 families are either directly or indirectly dependent on the ipse ipsa ipsum ecosystem.
GIVEN THE PRICES YOU ARE ABLE TO CHARGE, DOES THAT IMPLY THAT MOST EUROPEAN LUXURY FURNITURE BRANDS ARE OVERPRICING THEIR PRODUCTS?
I don't think they are overcharging. I guess luxury traditionally had so many layers of distribution that it added to the cost. We just want to keep it simple and have a broader appeal. If we are able to convince 30-year-olds of the value in our offerings, we are able to secure our ecosystem for the next 20 to 30 years.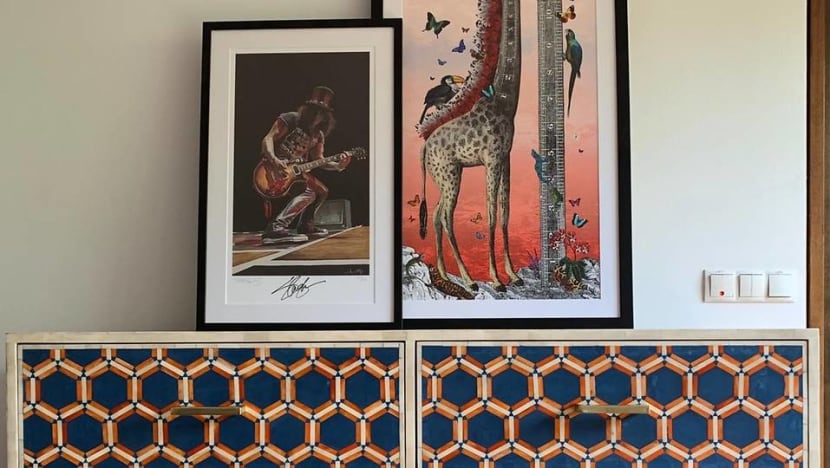 HOW HAS BUSINESS BEEN IN THE LAST YEAR? DID THE PANDEMIC AFFECT BUSINESS? 
Last year was a challenging one as we'd launched our omni-channel experience in April 2020 just before the circuit-breaker period. The international business took a hit temporarily as projects stopped for a while. Thankfully, we have had a lot of support from our local fan base, which has kept us going.
WHAT DO YOU HAVE IN STORE FOR THE YEAR AHEAD?
We would like to launch ipse ipsa ipsum globally by bringing on partners around the world. We have created a flexible distribution model, which allows design enthusiasts to operate from their garage, studio or office, to make luxury really accessible. The pandemic has definitely slowed us down but it has not dampened our spirits!