Rapper Dr Dre rushed to hospital after suffering a brain aneurysm
He's said to be in intensive care, where he's stable and lucid, according to entertainment portal TMZ.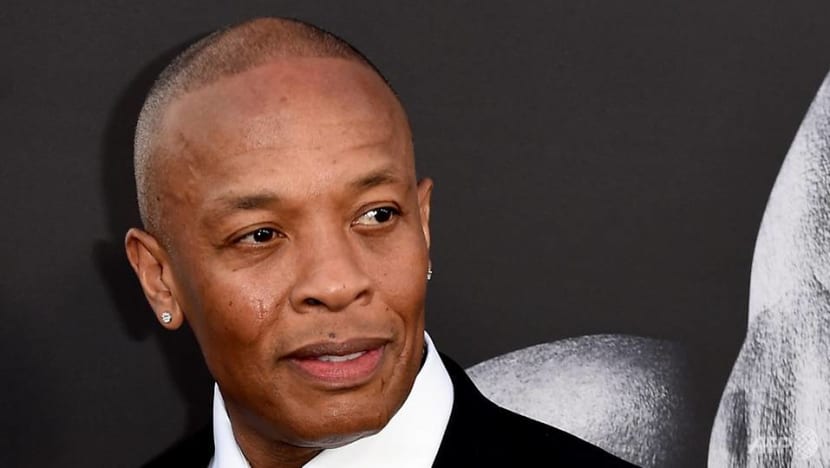 Dr Dre is in hospital after suffering a brain aneurysm, according to entertainment portal TMZ. The American rapper and record producer is said to be in the intensive care unit (ICU) at Cedars-Sinai Medical Center in Los Angeles.
Sources connected to Dr Dre told TMZ that he suffered the aneurysm on Monday (Jan 4) and was rushed by ambulance to the hospital and straight to ICU.
The sources added that he's currently stable and lucid, and that doctors are doing tests to find out the cause of the bleeding.
Dr Dre, whose real name is Andre Romelle Young, said in a social media post on Tuesday night that he's thankful for the "well wishes".
"I'm doing great and getting excellent care from my medical team," he said. "I will be out of the hospital and back home soon. Shout out to all the great medical professionals at Cedars. One Love!!"
Fans and fellow celebrities have taken to social media to send wish him well. Rapper and actor Ice Cube tweeted: "Send your love and prayers to the homie Dr. Dre".
The 55-year-old media mogul is currently in the middle of a contentious divorce with estranged wife, Nicole. She is contesting the pre-nuptial agreement, which she claimed he ripped up early in their marriage, and is asking for US$2 million a month in temporary spousal support.