Exam savvy: Tackling the MCAT while working full-time as a pharmacist
For Duke-NUS Medical School first-year student Li Yi Xin, scoring well in the Medical College Admission Test was a matter of strict self-discipline, determination and sacrifice.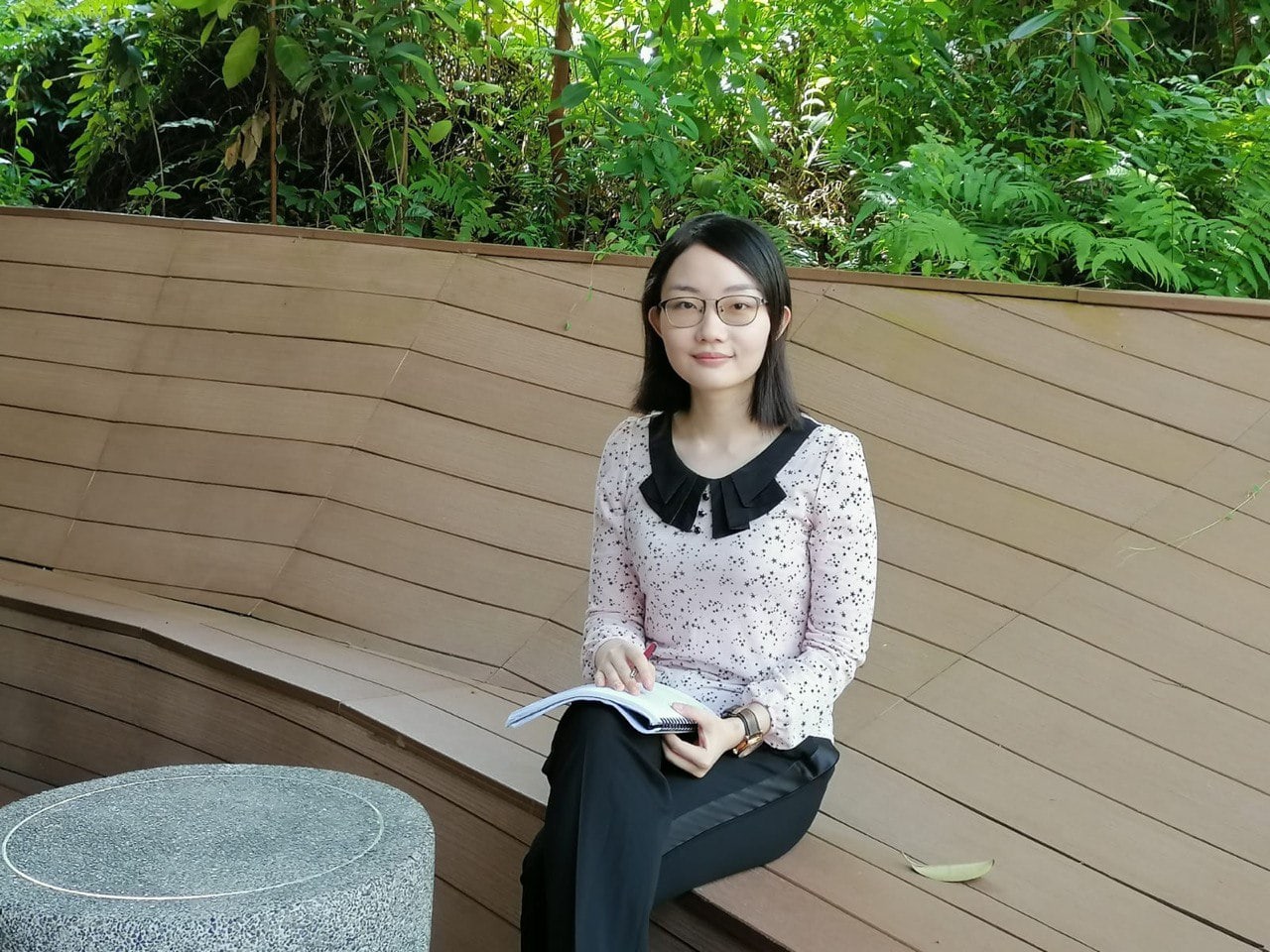 Taking the Medical College Admission Test (MCAT) or the Graduate Medical School Admissions Test (GAMSAT) is a rite of passage for many prospective medical students. The examination planning starts a year in advance of their application to medical school, and usually involves a rigorous study schedule.
For Duke-NUS Medical School first-year student Li Yi Xin, 26, that schedule required her to juggle her full-time job as a pharmacist with a daily two- to four-hour-long MCAT revision session, which stretched to six to 10 hours on days when she was not working.
Her efforts paid off when she scored 522 out of the maximum score of 528 and obtained a place at Duke-NUS Medical School.
"It was tiring to juggle both working and preparing for the MCAT," she recalled. "To whoever is doing the same now, don't give up! So many of us have been through the same. If we can do it, so can you."
TAKING THE LEAP INTO MEDICINE
Ms Li graduated from the National University of Singapore with a Bachelor of Pharmacy (Honours) in 2018 and was working as an inpatient pharmacist at Mount Elizabeth Novena Hospital when she decided to apply to Duke-NUS Medical School.
While being a pharmacist was fulfilling, Ms Li wanted to do more. "I wanted to be more involved in every step of patient care, from diagnosis to treatment," she said. "That was what cemented my decision to take the leap."
Ms Li chose Duke-NUS because its teaching pedagogy appealed to her. Instead of relying heavily on lecture-style learning, Duke-NUS students are expected to learn independently and apply their knowledge to case studies in classes.
"We have to discuss and defend our ideal solutions and diagnoses under faculty guidance," explained Ms Li. "I prefer this flipped classroom approach as it inculcates more critical thinking as well as self-discipline."
Duke-NUS accepts both MCAT and GAMSAT scores as part of the admissions for its Medical Doctor (MD) and MD-PhD programmes.
The MCAT, administered by the Association of American Medical Colleges (AAMC), is used for entry into medical schools in the United States and Canada, while the GAMSAT – developed by the Australian Council for Educational Research in conjunction with the Consortium of Graduate Medical Schools – determines entry into graduate medical programmes in the United Kingdom, Ireland and Australia.
The MCAT is held around eight times a year with several test dates per month and its results are valid for four years at Duke-NUS, while the GAMSAT is held twice a year and has a validity period of two years.
Due to the greater flexibility of exam dates and the wide availability of affordable second-hand study resources, Ms Li chose to take the MCAT for entry into Duke-NUS.
PREPARING FOR THE BIG TEST
Ms Li spent six months preparing for the MCAT. She drew up a study schedule that included a set number of chapters she had to get through within a week, and deadlines for finishing each subject. She also borrowed the Kaplan Complete 7-Book Subject Review and purchased the AAMC Question Bank for exam practice.
"The biggest challenge of the MCAT for me was the amount of self-discipline that was needed," she shared. "There were occasions when I was exhausted, but I just had to pick myself up and keep going."
She advises those who are embarking on the MCAT to give themselves enough time to find out which study resources work best for them, and to tackle the AAMC Question Bank at least a month before the exam.
Said Ms Li: "Don't worry, just give your best and when you're tired, remind yourself why you want to do this. Each of us has a strong reason for why we want to do medicine, and that's what will keep you going."
FINDING FULFILMENT IN MEDICAL SCHOOL
As Duke-NUS' foundation science modules are only a year long compared to the more common two-year duration in other medical schools, the MCAT and GAMSAT also serve as an important gauge of candidates' scientific proficiency.
Besides this, Ms Li said that the MCAT gave her a solid foundation for modules like Molecules, Cells and Tissues. "You learn to synthesise a vast reserve of information for application. The MCAT experience taught me to prioritise information and structure my learning efficiently." 
While the experience of preparing for the MCAT was challenging, the pay-off for Ms Li – who dreams of becoming a clinician-scientist or educator – has been a "wonderful first-year experience at Duke-NUS".
She reflected: "I really appreciate the strong support culture at Duke-NUS, within the student body as well as the faculty and administration. The classes are the highlights, especially TeamLEAD sessions where we apply our technical knowledge in clinical cases and reason out our answers with faculty guidance. This is the fulfilling part of medical school for me, where I can piece together all that I've learnt and use it to solve real problems."
Find out more about Duke-NUS Medical School programmes. Applications are open for the MD and PhD 2022 intake.