What have Asian and European royals been up to since 2021 began?
From engaging in charity work to setting fitness goals and embarking on new ventures, it has been a busy start to the year for these royals.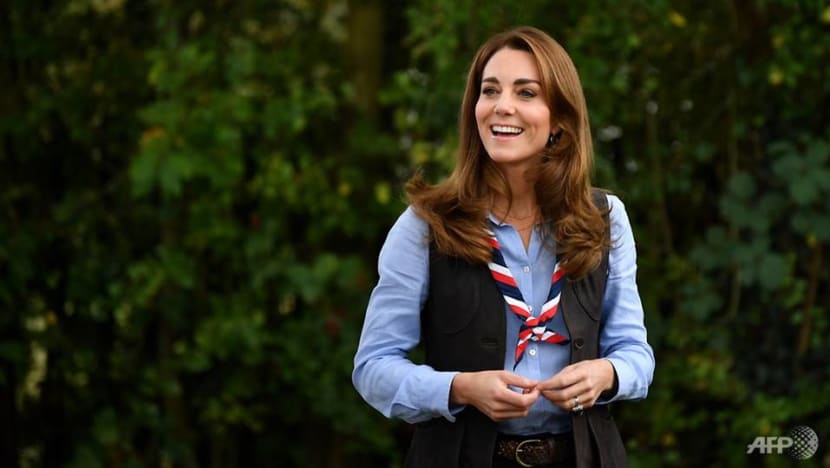 January has come to a close, and here at CNA Luxury, we were curious to know how the world's royals have kicked off the year. Lucky for us, many modern-day monarchs have opened up their lives to the public through the use of social media. 
So, we happily took a peep into (OK, stalked) their Instagram accounts, and for those as curious as us, here's how Asia's and Europe's royals have been spending their time. 
KATE MIDDLETON
Since 2021 began, the Duchess of Cambridge has been balancing royal duties amid parenting in lockdown. Speaking to a group of parents over Zoom, the Duchess confessed that lockdown parenting "is exhausting". 
"I've become a hairdresser this lockdown, much to my children's horror, seeing mum cutting hair," she said. "We've had to become a teacher – and I think, personally, I feel pulled in so many different directions and you try your best with everything, but at the end of the day I do feel exhausted."

In the meantime, the Duchess posted a rare selfie video on Instagram for Children's Mental Health Week, sharing her tips for parents. 
"This is a hugely challenging time so please look after yourself too. Find those ways in which to share your thoughts and feelings, or find someone to talk to, because we really do need to be the best versions of ourselves for the children in our care."
PRINCESS EUGENIE
The UK's Princess Eugenie and her husband Jack Brooksbank are expecting a royal baby early this year. The princess has been prepping for the arrival of her first child, while working on her charity initiative, Anti-Slavery Collective.
Last week, the couple also celebrated three years since their engagement. "Flashback to such a happy moment," Princess Eugenie posted on Instagram, alongside a photo of the beaming pair.
TENGKU PUTERI IMAN AFZAN
The eldest daughter of the current King of Malaysia is both a millennial mum and mental health advocate, having suffered from anxiety when she was a teenager. 
The modern-day royal appears to be working on a secret project for Green Ribbon Group Malaysia, the non-profit organisation she co-founded to break the stigma on mental health.
"When your dreams are turning into reality," she wrote on Instagram. "I can't wait to share what we've been working on over the past few months." We can't wait to find out, either. 
PRINCE ABDUL MATEEN 
Prince Abdul Mateen, the fourth son of the Sultan of Brunei, is quite the sportsman. The good-looking blue blood loves polo, skydiving, football and a host of other sports.
The past month has been no different for this sportsman. At the start of the year, he uploaded a photo of himself biking. Just a few days ago, he posted a photo of himself in the pool, getting his morning exercise.
TENGKU AMIR SHAH
The Crown Prince of the Malaysian state of Selangor is making fitness a priority this year. In January, the prince kicked off the year by setting a goal to bike for three hours per week. 
"Setting goals can be difficult, but what makes a great goal is to make it achievable within a set time," he wrote on Instagram. "Once the goal is maintainable, push yourself further. Set your goals and smash them! Always push in life and in self."
CROWN PRINCESS MARIE-CHANTAL
The Crown Princess of Greece is the founder of her own eponymous children's clothing label, which she launched in 2000. But this year, it seems like the royal is branching out to designing clothes for pets.
Princess Marie-Chantal uploaded a photo of her pup dressed in a sweater with angel wings, teasing the possible launch of a pet clothing line. If it does come to fruition, it looks like the line will be well-received, with many in the comments section expressing their excitement.