'If we sell our products online… We won't be able to sleep': Kyoto bag-maker
Fourth-generation Kyoto bag-maker Shinzaburo Ichizawa is generally inclined to doing things the old-fashioned way. But that's what endears him to his customers, which include the likes of Sofia Coppola.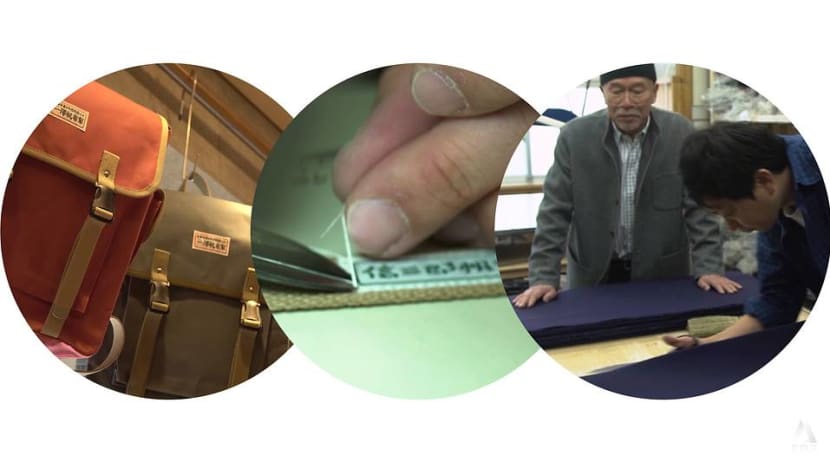 We don't know whether to feel worried or impressed by the cavalier attitude of bag-maker Shinzaburo Ichizawa, who has no qualms making the same old bag designs for the past century.
"To keep ahead with the times, people focus on productivity and efficiency, or convenience. If we chase after those, we can't make products that complement, and are useful to, our lives," he remarked.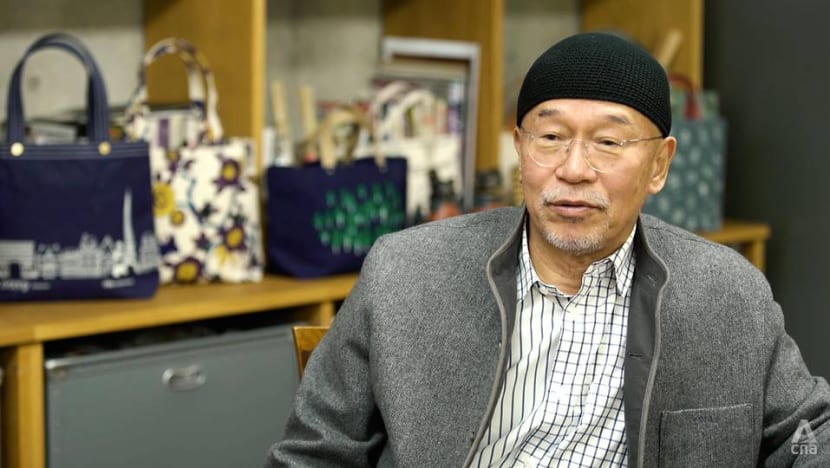 Founded in 1905 by his great-grandfather Kihee Ichizawa, Shinzaburo has inherited a four-generation patriarchy that began its legacy by making hardy work bags, designed to carry milk, ice blocks, carpenter's tools, and bottles of sake.
Today, the Ichizawa Shinzaburo Hanpu brand specialises in highly functional bags for men and women under three main collections, differentiated by the fabric – from cotton canvas to hemp and tough sailcloth used to make tents.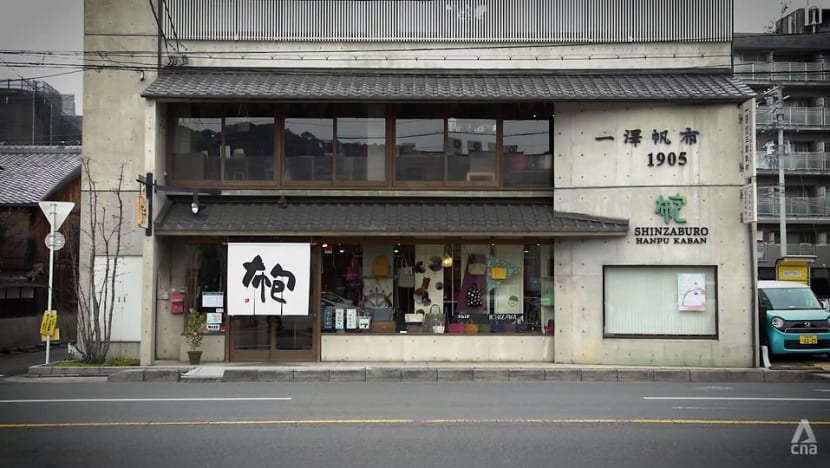 In its arsenal of bag styles, you'll find backpacks, totes, shoulder bags, Boston bags, and other smaller canvas accessories – all with a wide range of fun prints or solid shades. Supposedly, Ichizawa has garnered quite a cult following with known celebrity fans, the likes of Sofia Coppola. Who knew?
"We've been making products with canvas for a long time as it's a durable fabric. I want to continue making products that people will use for many years and won't tire of," exclaimed Ichizawa.
Stubbornly eschewing the leap to e-commerce, fourth-generation Kyoto bag-maker Shinzaburo Ichizawa prefers to handle customer enquiries in person. Find out his reasons why in this video, filmed before the pandemic.
When he took over the business in 2009, Ichizawa quickly grew it from a small workshop of 10 craftsmen to 70 today. For every veteran bag-maker, there is an apprentice assigned to him. Pairing the artisans up in this way assures skills are passed down from master to student – Ichizawa's idea of a sustainable business model.
"We don't have a manual to tell you exactly how you should make the bags. Everyone has their own written notes. It has been like this since we started," he revealed.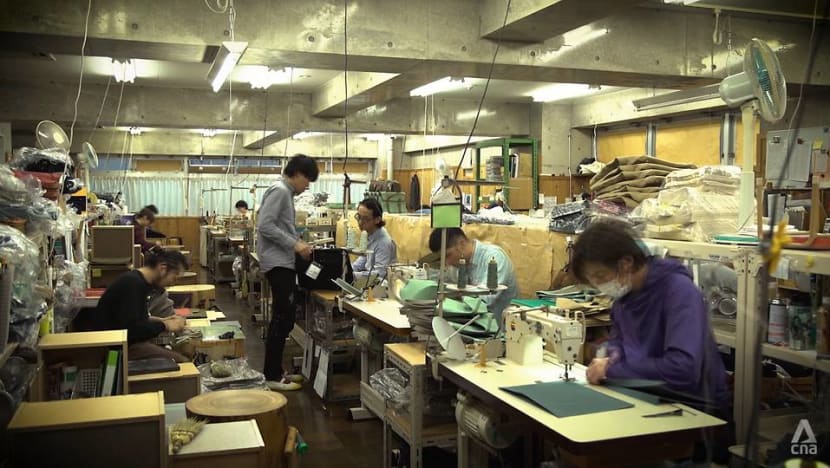 All apprentices are expected to train for a minimum of seven years before they graduate as veterans. Typically, they are responsible for simpler processes like threading the sewing machine, attaching buttons, and hammering the hardware.
One of the most crucial skills they must master is achieving the 1cm crease, as it'll be harder to sew if the measurements are off, even by a millimetre. This exacting standard and display of Japanese-level engineering is the reason why people continue to love Ichizawa bags.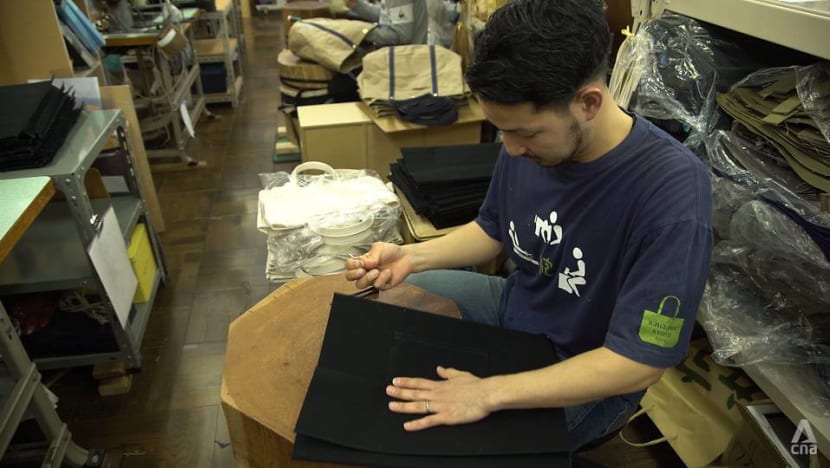 All the bags are handcrafted and hand-sewn using traditional Singer foot-pedal sewing machines, which every veteran bag-maker is assigned. Many of the machines are old and come with their own characteristics. Swapping them among the artisans is highly unlikely, as they have grown familiar with the settings of their hardware.
"It is impossible for all sewing machines to be exactly the same. If I'm using a different sewing machine, I'm able to adjust it to about 70 per cent of my preference. But to have it resemble even 95 per cent of a machine I'm used to, will take months of continuous adjustments," shared veteran craftsman, Yoshitaka Sato.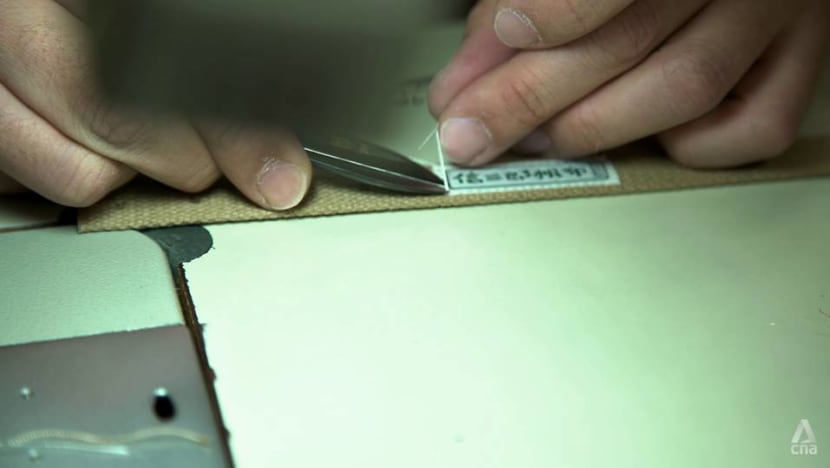 Since introducing new bag designs isn't a priority, Ichizawa does not hire dedicated bag designers. But he will take the lead and conduct ad-hoc brainstorming sessions to discuss new product ideas.
"First, we listen to suggestions from various people. Then we improve on the design numerous times and conduct user trials. Finally, when we have a good product is when we start selling it," he shared, noting that a new design can take several years before it's finally marketed.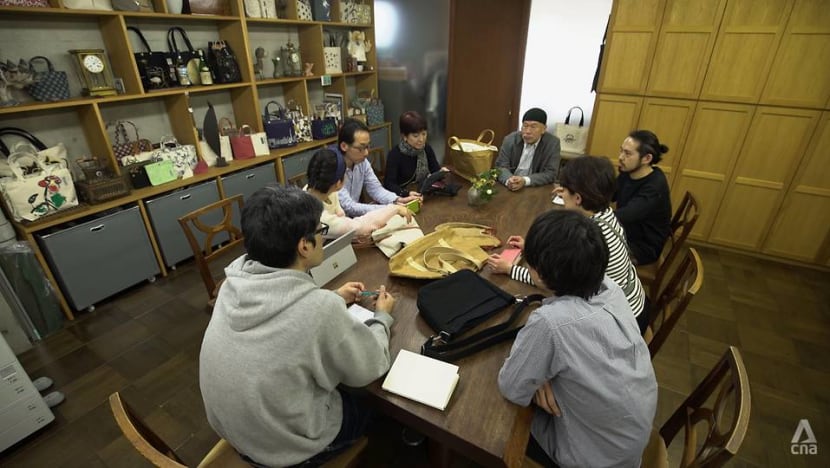 To acquire a bag for yourself, you have to travel to Kyoto and visit Ichizawa's outlet as it doesn't sell online or anywhere else in the world, nor does it have any desire to expand beyond its place of origin. Ichizawa firmly stands by his philosophy: Made in Kyoto, sold in Kyoto.
"If we sell our products online there will be enquiries from customers 24 hours a day. We won't be able to sleep. Instead, we'd want the customer to come to our store, and find a product they like by seeing it, holding it, or even smelling it."
Adapted from the series Remarkable Living (Season 3). Watch full episodes on CNA, every Sunday at 8.30pm.
Disclaimer: This video was filmed before the COVID-19 pandemic.
Update (Feb 17, 2021): Ichizawa Shinzaburo Hanpu has opened an e-store, citing difficulties in travel due to the COVID-19 pandemic.