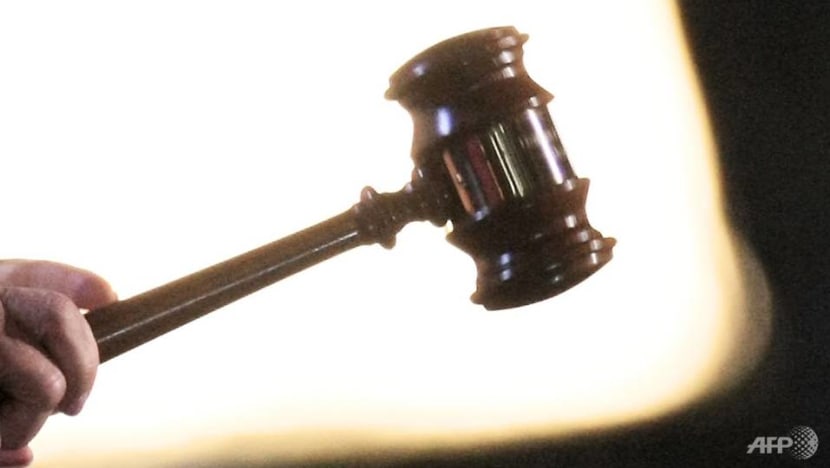 SINGAPORE: A Dutchman and a Frenchwoman involved in an elaborate ruse to cheat cruise and leisure firm Oceanic Group of S$1.5 million last year were each sentenced to two-and-a-half years' jail on Monday (Jun 25).
Nikolic Predrag, 46, and Nikolic Dalida, 36, both pleaded guilty to assisting others to retain benefits from criminal conduct.

The case concerns the sale of a vessel to a foreign buyer, which was brokered by Oceanic Group. Court documents did not disclose the identity of the seller or how much the vessel was worth.
On Sep 2 last year, Oceanic Group's managing director Daniel Chui Mun Yew travelled to Paris to collect a deposit for the vessel. After receiving 3.5 million euros (S$5.6 million), he instructed his employees to pay S$1.5 million as commission to the buyer's representatives, Romanian national Kiss Iosif, 40, and French national Weidmann David, 37, who were both in Singapore. 
The pair collected the money, placed the cash in a suitcase and a briefcase, and headed to City Square Mall. They handed over the suitcase containing S$1,081,200 to Predrag, who was waiting in a toilet.
Less than an hour after authorising the transaction, Mr Chui discovered that the deposit he had received was paid with counterfeit notes. He immediately instructed his employees to recall the disbursed commission, but they were unable to do so and filed a police report.

Kiss and Weidmann were arrested that same day at Woodlands Checkpoint; both were found with more than S$200,000 each inside their underwear. The pair are in remand.
Three days later, Predrag and Dalida were arrested by the police in their room at the Grand Copthorne Waterfront Hotel. 
For assisting another person to retain benefits from criminal conduct, they could have been jailed for up to 10 years, fined up to $500,000, or both.