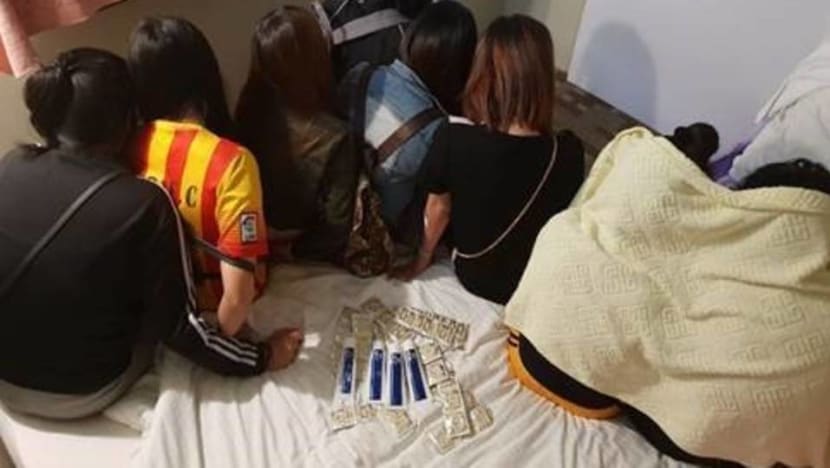 SINGAPORE: Thirty-four people aged 22 to 74 were arrested after a two-day operation targeting vice and gambling activities, police said in a news release on Saturday (Aug 4). 
The raids, which ended on Thursday, were conducted along Sing Joo Walk, Jalan Besar, Kelantan Lane, Smith Street, Lavender Street, Stamford Road, Middle Road and King George's Ave. 

The suspects included 25 women believed to have advertised sexual services online while conducting vice activities at hotels and rented apartments, police said. 

The remaining suspects were nine men suspected of being involved in illegal horse betting activities. Police seized S$2,812 in cash in total.

In the news release, police advised landlords and hotel owners to ensure tenants do not carry out vice activities in their premises. 
Unlicensed brothel operators can be fined up to S$10,000 and jailed up to five years. Those who knowingly live, wholly or in part, on the earnings of the prostitution of another person can also be fined up to S$10,000 and jailed up to five years.

Those convicted of placing bets with a bookmaker can be fined up to S$5,000 and jailed up to six months, while those found to be involved in bookmaking can be fined between $20,000 and S$200,000 and jailed up to five years.