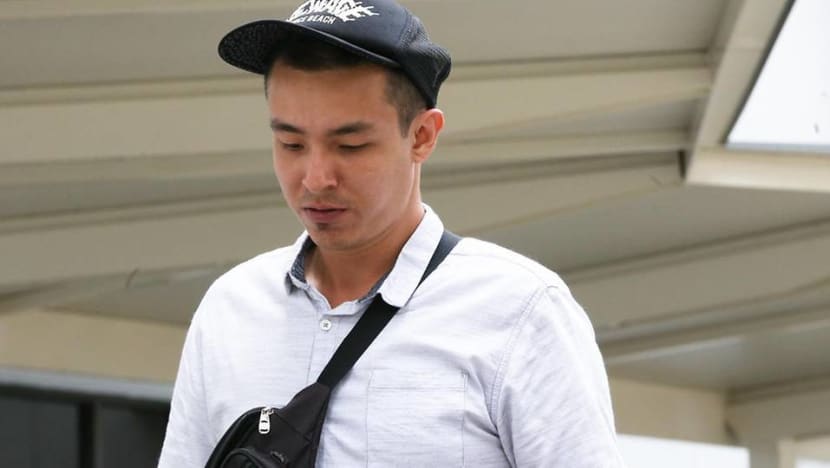 SINGAPORE: An ambulance driver who took a photo of a dead domestic worker and sent it to a chat group was fined S$1,500 on Monday (Sep 10).
Shaik Haziq Fahmi Shaik Nasair Johar, 30, who has since lost his job, pleaded guilty to one charge under the Official Secrets Act.
He was an emergency ambulance vehicle driver with Unistrong, a company contracted to respond to medical emergencies.
On Feb 1 last year, Haziq was on duty at the Marine Parade Fire Post when he and his team were dispatched to a room where a maid was found hanging from a fan.
His team members carried out the necessary procedures to search for signs of life. The co-accused, Nurizzah Afiqah Hussain, a 27-year-old Unistrong emergency ambulance paramedic, pronounced the woman dead.
After this, Haziq and his team members were supposed to leave the room. However, he used his mobile phone to take a photograph of the hanging body, while Nurizzah shone a torchlight on her.
They left the scene and returned to their private ambulance, and Haziq said that he took the photo "as it was his first time attending to a case of hanging".
He intended to share the photograph with his station mates in a chat group they had, Deputy Public Prosecutor Selene Yap said.
Haziq sent the photo to his chat group, despite having signed a contract with a confidentiality agreement when he started work.
Nurizzah, who was in the chat group, received the photo and sent it to her boyfriend, a third co-accused Fazli Hisham Mohd Fairuz Shah, 28.
Fazli sent the photo to another chat group and the photo was forwarded, eventually ending up on Facebook.
The photographs began circulating on social media, and the agent of the maid found out about the photos and told the maid's employer about it.
The employer, in turn, informed the police, who arrested Haziq a few days later.
In court on Monday, Haziq's defence lawyer Amarick Gill said his client was remorseful and had been terminated from his job.
"He realises his mistake," he said. "This was something that was very sensitive and he should have been much more careful and he recognises that."
He said Haziq had sent photos to his colleagues and did not intend to personally disseminate it on any public forum.
Ms Yap responded that this was "hardly a mitigating factor", as the fact remained that it was disseminated quite extensively.
District Judge Marvin Bay imposed a fine of S$1,500, as the prosecution had asked for.
"Your act of disseminating an image of a hanged domestic worker through a chat that ended up on social media is deeply disturbing," he told Haziq. "You were not tasked to photograph the worker, that's the work of the police investigator. I should point out that your act can cause intense anguish to the family of the deceased worker, who would be in a state of grief and shock."
For his crime, Haziq could have been jailed for up to two years and fined up to S$2,000.
Nurizzah was fined S$3,000 last month, while Fazli has yet to be dealt with.