AMKTC trial: Former GM's daughter-in-law accused of being given job as bribe, but witness says salary was fair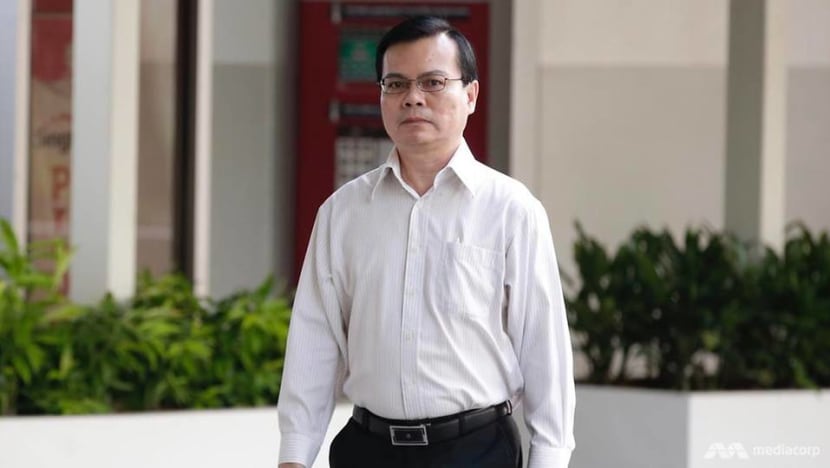 SINGAPORE: The daughter-in-law of a former town council general manager on trial for corruption was paid a fair wage, said the woman who had interviewed her for a job as she took the witness stand on Friday (Nov 23).
The prosecution alleged that the daughter-in-law, Stella Le Thi Hien, was given the job as a form of bribery.
She worked for sub-contractor 4-Ever Engineering between March and July 2016.
Her salary, however, was allegedly paid by 19-NS2, a company owned by Chia Sin Lan, who is accused of bribing former Ang Mo Kio Town Council (AMKTC) general manager Victor Wong Chee Meng in return for contracts. Wong is Ms Le's father-in-law.
On Friday, the woman who interviewed Ms Le for the job, Ms Goo Pei Koon, described how she first found out that Ms Le was joining the team.
"Boss told me he would be hiring a new girl to help me ... I told my colleague Lee Hui Ting and we had an interview. Both of us interviewed Ms Stella," Ms Goo said.
She told the court how they hired Ms Le "and tried to give her a chance to learn", at a salary of S$1,600 a month, with a role in administration.
The prosecution showed the court an application form where there was an amendment to the salary, changing it from an original S$1,800 to S$1,600.
Asked why the amendment was made, Ms Goo said it was because she felt that Ms Le was inexperienced. She later explained when cross-examined by the defence that S$1,600 was the same figure her colleague Ms Lee had received when she first joined the company with no experience.
When asked by defence lawyer Melanie Ho, who represents Wong, if the S$1,600 salary was fair, Ms Goo said it was. 
The court also heard about how Ms Le's salary was paid.
The arrangement to pay her in a roundabout way was Chia's idea, the prosecution's prime witness Mr Tay Eng Chuan had said previously during the trial, as it would be "too obvious" if Ms Le had worked for 19-ANC as she had supposedly requested. 19-ANC is another of Chia's companies.
When questioned by the prosecution about the salary payments, Ms Goo said the boss of 4-Ever Engineering, Mr Ngoi Fook Kong, gave her cash when it was close to pay day and she distributed the cash to all employees, including Ms Le.
Ms Goo explained that she took photos of Ms Le's salary vouchers and sent them to Mr Tay on her boss' instructions.
Mr Tay had told the court that he was instructed by Chia to give Ms Le's monthly salary in cash to Mr Ngoi, who had initially not wanted Ms Le to work for him as they did not need an extra worker.
According to Ms Goo, Ms Le left the company after an argument with her colleagues and she did not see her thereafter.
Earlier, Mr Ngoi himself took the stand and told the court that Mr Tay had approached him to see if he could provide employment for the daughter-in-law of a friend.
He said he agreed to hire Ms Le when Mr Tay said he would provide the salary while Mr Ngoi's firm trained her.
"Would I be right to say at that time when you finally agreed, in your mind, you were helping Mr Tay?" asked defence lawyer Michael Loh, who acts for Chia.
"Yes," Mr Ngoi answered.
Mr Loh had charged a day before that Mr Tay was the one masterminding illegal transactions that funded the alleged bribes, and that he was not acting on Chia's instructions as he claimed.
The third tranche of the trial begins in March, when Wong's China mistress is expected to take the stand.