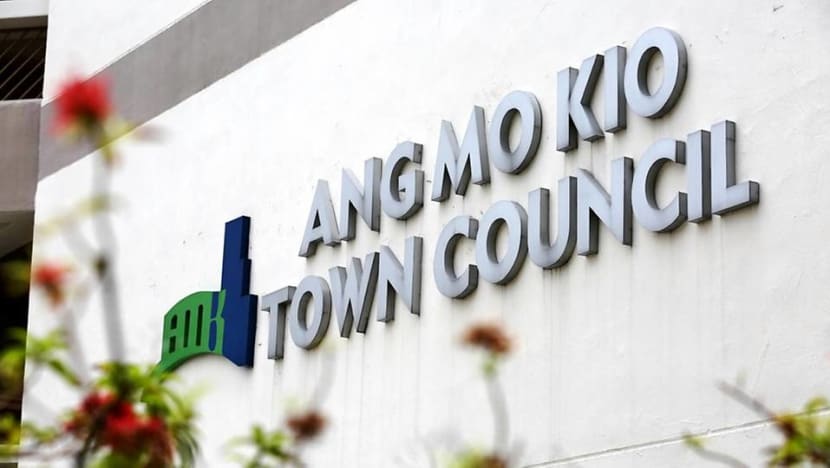 SINGAPORE: A subcontractor tried to back out from a company whose director is accused of bribing Ang Mo Kio Town Council's (AMKTC) former manager, but was met with anger and a threat, he said in court on Wednesday (Nov 14).
Troubled by the "dirty" dealings, Mr Tay Eng Chuan decided to withdraw his shares from 19-NS2 Enterprise, a company owned by director Chia Sin Lan which handled repair and redecoration works for town councils.
Chia is accused of giving former AMKTC general manager Victor Wong Chee Meng about S$107,000 in gratification between December 2014 and September 2016 in return for contracts.
Mr Tay, who worked for Chia, sent a message to Chia in early August 2016, telling him that "there is no meaning to it, I have decided to withdraw my shares, now, you should honestly return my share price to me".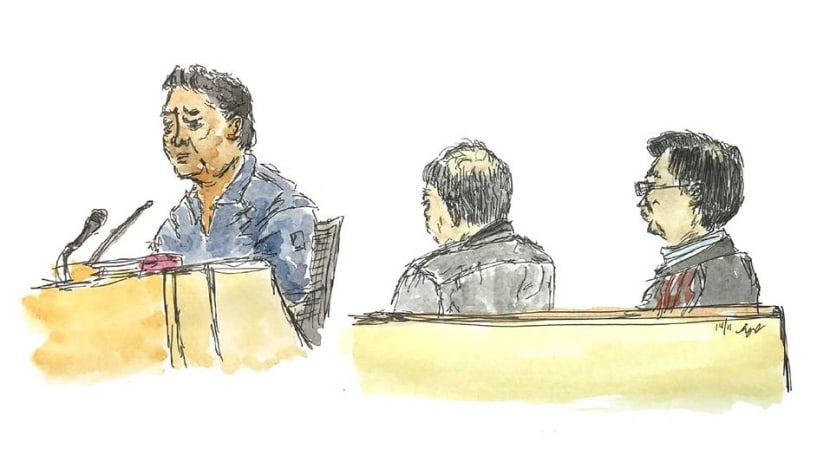 Deputy Public Prosecutor Jiang Ke-Yue asked Mr Tay on the witness stand on Wednesday what he meant by "there was no meaning to it".
Mr Tay said several complications had arisen in the dealings involving Wong, which he had provided details of in his testimony on Tuesday.
These were "related to bribery" and differed from the "original principles when we founded the company, and business morals", Mr Tay explained, and he felt it was better for him to withdraw his shares. He had already withdrawn his directorship at the company earlier that year.
However, Chia was angry. He sent Mr Tay a photo of a debit card and a phone SIM card.
"I am very angry, invite you go drink coffee," he wrote in Chinese. He then called Mr Tay "xiao ren", which literally translates to "small person" but is used as a pejorative term meaning scoundrel or villain.
Explaining the messages, Mr Tay said the debit card shown was the one Chia allegedly used to entertain Wong. It was in Mr Tay's company's name, and Mr Tay had signed up for it on Chia's request, believing Chia wanted to use it for his own mistress and girlfriend.
The SIM card was also an item Chia asked Mr Tay to help him buy so his family would not find out about his affairs. Mr Tay had asked his foreman to sign up for the SIM card.
Mr Tay said "drink coffee" was a reference to the Corrupt Practices Investigation Bureau (CPIB).
"He's telling me he will use this debit card and this handphone SIM card to report me to CPIB," Mr Tay explained.
DEFENCE ASSERTS THAT LUNCHES WERE AMONG FRIENDS
After this, the defence began its cross-examination of Mr Tay, who is a witness for the prosecution.
Defence counsel Melanie Ho, who acts for Wong, asked Mr Tay if he knew about instances when Wong supposedly footed the bill.
The prosecution alleges that Chia paid for meals, karaoke lounge visits and hotel stays as a form of bribery, but the defence said in their opening statement that these expenses were shared among friends, who took turns to pay.
She asked Mr Tay if he was aware that for a trip to a karaoke lounge in 2016, Wong was the one who paid for the drinks and the room. Wong had also paid for the hotel rooms of Chia, Chia's girlfriend and Chia's China supplier David Gan during a trip to China, she claimed.
To both questions, Mr Tay answered that he did not know.
Ms Ho also asked a series of questions that showed Mr Tay's friendly relationship with Wong.

Mr Tay admitted in response to Ms Ho's questioning that he had gone for lunches with Wong and another business associate. He had said earlier during the course of the trial that he had lunch with Wong only occasionally.
He also admitted that he had visited Wong two days in a row when Wong was in hospital. He had also sent Wong a message which said to let him know if he needed anything.
The defence resumes its cross-examination of Mr Tay on Thursday.