The Big Read: With inflation putting the squeeze on families, some give up the frills while others cut back on basics
SINGAPORE: When his petrol cost started to almost double to S$300 a week last month, warehouse manager Vincent Chok decided to save money by taking the bus from his four-room public housing flat in Punggol to Tai Seng MRT station where his bicycle is parked, and then cycling the last mile to his office in the vicinity.
He has been doing that since but the 42-year-old sole breadwinner for his family of five is not the only one who has had to make adjustments. 
On weekdays, his wife now takes the bus to ferry their two younger children to and from pre-school — a journey which takes 20 minutes, or twice the duration by car — while his eight-year-old son walks to his school nearby. 
"We have to make these adjustments because I can no longer afford to drive the children to school in the morning," said Mr Chok, who now drives his car only on weekends.
Like him, many other households have resorted to tightening their belts amid rising prices on multiple fronts — ranging from fuel, food to electricity. 
Homemaker Lynn Sabari, 51, has completely stopped using air-conditioners in her four-room flat in Bedok.
The mother of three children aged between 11 and 26, she also washes clothes only when they reach a full load for the washing machine and constantly reminds her children to switch off all appliances when leaving a room, after her utility bills rose by about S$30 last month.
"Whenever I see the house is brightly lit, I always ask them: 'Wah, so bright. Today is Hari Raya, is it?'" she quipped.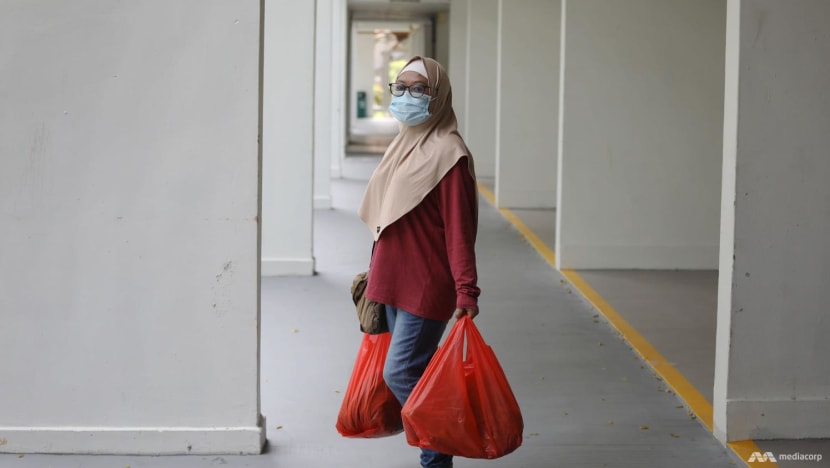 Similarly, Madam Mala Rai, 44, who has seen her household expenses go up by about S$200 in recent months, has also made some changes in her household, such as cutting shower time for her entire family by half.
The administrator, who works in the service industry and lives in a five-room flat, said her two sons, aged 10 and 13, used to take showers lasting 10 to 15 minutes but have cut the time to between five and seven minutes after she showed them the utility bills. 
Despite such adjustments, the families whom TODAY spoke to said they are digging deeper into their pockets to make ends meet as they try to ride out the inflation storm, which is unlikely to blow over soon.
Inflation, the measure of how fast the prices of goods and services rise, has made headlines in the last few months as the biggest economic challenge of 2022 not just for Singapore, but for many other countries as well. 
Since the start of the year, a host of cost pressures — brought about by the surge in economic activity, rising commodity prices and global supply chain disruptions during the COVID-19-pandemic — have been passed to end consumers around the world in the form of higher prices of goods and services across the board.  
And while there were initial hopes that global inflationary pressures would ease over the course of the year, economists now expect global inflation to be higher for longer due to the Russia-Ukraine war. 
The latest wave of the COVID-19 outbreak in Shanghai, which has sent China's financial powerhouse into a lockdown, has also threatened to worsen the disruption in the global supply chain.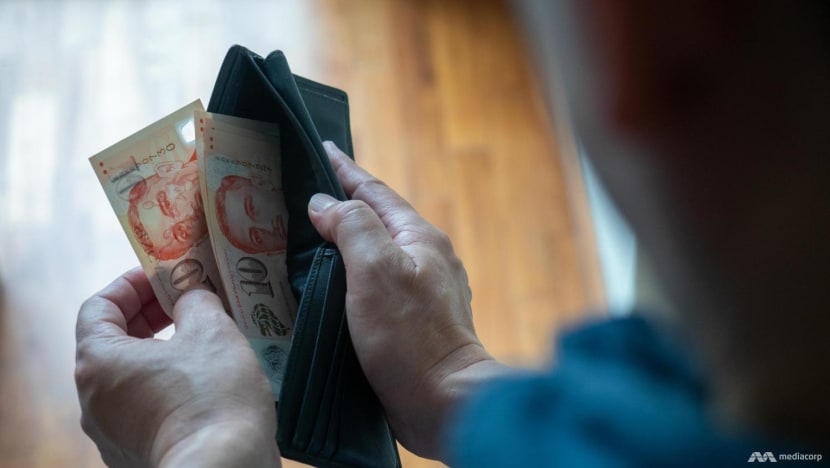 HOW LONG WILL PRICES STAY HIGH? 
Based on latest official statistics released last month, Singapore's headline inflation rate rose to 4.3 per cent in February, its fastest pace in nine years, due to the rising costs of cars, air travel and accommodation.
Headline inflation covers the prices of all categories of goods and services, which include commodities like food and energy. 
Meanwhile, core inflation, which excludes transport and accommodation, eased to 2.2 per cent in February from 2.4 per cent in January. The fall in core inflation was the result of lower rates of increase for services, food, electricity and gas. 
Core inflation is expected to reach 3 per cent by the middle of this year, before easing later in the year. The Monetary Authority of Singapore is expecting core inflation to come in within 2 to 3 per cent this year while headline inflation is projected to be between 2.5 and 3.5 per cent.
Ms Selena Ling, head of treasury research and strategy at OCBC Bank, said it is inevitable that inflation will stay elevated for longer given that it is being driven by both demand and supply, and the latter cannot be addressed by tightening monetary policies. 
DBS senior economist Irvin Seah said it is very likely that Singapore will experience two years of "higher than normal" inflation, with the second round being policy-driven, especially due to the Goods and Service Tax hike that will be implemented in phases starting in January next year. 
"Our full-year forecast for inflation this year is 3.8 per cent and next year, it's 3.2 per cent. This is significantly higher than the historical 13-year average of inflation at about 2 per cent," he said.
Maybank Kim Eng economist Chua Hak Bin projected that inflation may taper off by the fourth quarter of this year, but reach more acceptable readings in 2023 — provided prices stabilise, labour shortages ease and housing completions improve.  Delays in housing completions are causing lower housing supply and higher rents, he said. 
He predicted that China's COVID-19 lockdowns would wind down by the third quarter of this year, easing the shortages and price pressures from supply chain disruptions. 
Europe and the United States should also be able to source alternative energy supplies and reduce their dependence on Russian oil and gas by the late second half of the year. 
"If the US and Europe are able to tap major energy exporters like Saudi Arabia and Canada to increase production, this will help reduce oil prices," said Mr Chua, noting that the US is also pushing for higher domestic oil and gas production. 
"Energy prices will also ease if Ukraine and Russia can reach a ceasefire deal before the end of the year," he added.
Offering another perspective, Ms Ling said: "It is anyone's guess when the geopolitical conflict will subside or when China's zero-COVID related lockdowns will be lifted, so my suspicion is that inflation may not have peaked yet."
HOW LOW-INCOME FAMILIES ARE COPING
As inflation continues to send prices northwards, the Government earlier this week announced that it will bring forward the distribution of some support measures unveiled during Budget 2022 in February. Among other things, the disbursement of S$100 vouchers by the Community Development Councils will be brought forward from by the end of this year to the middle of May.
Finance Minister Lawrence Wong, in a ministerial speech addressing concerns about high inflation and escalating business costs on Apr 4, said these are "immediate actions" that the Government will take to help Singaporeans cope with rising costs. 
He also announced extra aid for low-income families: For example, Social Service Offices (SSOs), which are run by the Ministry of Social and Family Development (MSF), will provide a minimum duration of six months' support for all new ComCare Short-to-Medium-Term Assistance clients who apply between April and September. 
Households who are already under the scheme can also have their assistance extended for at least another three months if necessary.
An additional round of public transport vouchers will also be disbursed this month for ComCare recipients.
Several low-income families told TODAY that their expenditures have already been pared to the bone, and there are no frills left to cut.
One of them, Ms Siti Fatimah Abdul Kadil, has had to switch to low-cost staples, such as buying bread instead of cereal.
A single mother with five children aged between 12 and 23, Ms Siti said the rising cost of everything — from meat to fresh vegetables — leaves her with little money left to buy things for her three school-age children. Her two older children have moved out of their two-room rental Housing and Development Board (HDB) flat.
Ms Siti, a 40-year-old self-employed online retailer, said they have already been leading a spartan lifestyle and she doesn't know how else she can cut back on her spending.
"We don't go out, we don't shop for clothes. We can only afford to buy daily necessities … I know that sometimes my children get frustrated because we don't do anything anymore," said Ms Siti, who was diagnosed in January with polycystic kidney and polycystic liver disease, conditions where cysts grow in the kidney and liver.
"But I tell them that this is not going to be forever, so they have to tahan (bear) a bit."
Ms Siti said she has applied for financial assistance at an SSO. Responding to TODAY's queries, an MSF spokesperson said the SSO is processing Ms Siti's application, and the assessment is expected to be completed within two to four weeks after she submits the necessary documents. 
The spokesperson added that Ms Siti's children are receiving Ministry of Education financial assistance and the SSO has linked her up with Doctors-On-Wheels, a free clinic programme run by the Woodlands Grassroots Organisations and SATA CommHealth.
Like Ms Siti, single mother Wendy Tan, 31, said she is careful with every dollar she spends and keeps a tight rein on her family's modest budget. Ms Tan lives with her five-year-old daughter in their one-room HDB rental flat.
Ms Tan, who works as a part-time service crew because she has to care for her child, can only afford to make partial payments for her utility, water, conservancy and phone bills each month, which has resulted in an accumulation of arrears of about S$300 in all.
"I used to be able to buy a week's worth of food with S$50 but now there's only so much you can do with that money," she said. "This has caused a lot of stress."
With the same amount of money getting less food on the table, Ms Tan added that she eats less now, so that her child does not have to do so. 
The MSF spokesperson said Ms Tan's family was supported with its Short-to-Medium-Term Assistance scheme from December last year to February, and she did not renew the assistance after she found employment. The family is receiving childcare subsidies for her daughter's preschool education, added the spokesperson.
The Short-to-Medium-Term Assistance scheme provides temporary financial support for low-income individuals or families who are temporarily unable to work, are looking for a job or are earning a low income and require assistance.
Last month, the Government announced that families and individuals who get approval for ComCare financial aid will automatically receive help from other relevant schemes. This will benefit 30,000 ComCare families over time. And from this quarter onwards, Singaporeans may apply for the ComCare Short-to-Medium-Term Assistance scheme online at MSF's SupportGoWhere portal. Previously, they could only do so in person at SSOs. 
Minister for Social and Family Development Masagos Zulkifli had also said in January that the eligibility criteria for receiving financial aid from ComCare will be reviewed sometime this year.
Currently, to be eligible for the Short-to-Medium-Term Assistance scheme, applicants must have a household income of S$1,900 and below, or a per capita household income of S$650 and below. Nevertheless, the Government has said that SSOs holistically assess the needs of individuals and families, and exercise flexibility in providing the necessary financial assistance and community support.
As households grapple with the big squeeze on their family finances, some food banks and family service centres said they have seen an increase in food and financial aid applications since the beginning of this year. But even as demand rises, one community food bank said it has seen a dip in supplies. 
Free Food for All, a non-profit that addresses food insecurity and combats food waste in Singapore, said it received 60 per cent more food aid applicants in February, compared to January. It has also seen more families apply for food assistance last year, compared to 2020.
"Many of them had expressed rising food prices and loss of jobs as primary reasons to apply for food aid. We had provided them with ready-to-eat meals to offer some respite so that they can channel available funds to other expenses," said a spokesperson.
Ms Sandy Goh, who has been running a community food bank in her Bedok Reservoir neighbourhood for the past decade, said more residents are asking for food aid, but her food bank's collection of fresh produce such as fruits and vegetables as well as canned food has gone down by more than half since the start of the year. 
"Maybe the shops have also been bringing in less food (for sale) as prices go up, so there's less wastage that we can collect from them. Before this, collection from one place can be distributed to 150 families, now it can only provide for about 70 families. 
"So I have to collect leftover or unsold food from more places to be able to accumulate enough to meet the demand," she said. 
Ms Goh said she has been seeing fewer volunteers as well, as many have gone back to work to make ends meet.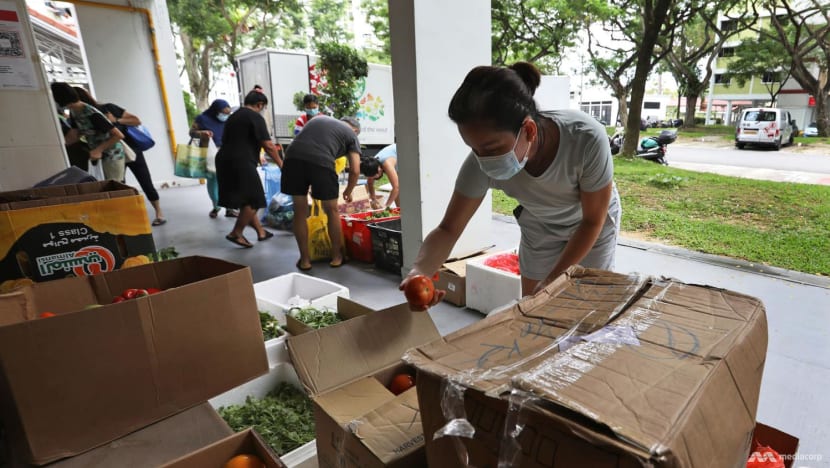 Several Members of Parliament had previously told TODAY that some residents have been seeking assistance amid the rising cost of living. 
Welfare organisation Care Corner said it has not seen a significant increase in terms of financial assistance rendered by its family service centres. However, it said this is because most service users with financial needs are being referred to the SSOs for various financial assistance schemes that they are eligible for.
Fei Yue Community Services said it has seen an increase in families seeking help and this could be attributed to various reasons, although it doesn't have detailed figures.
Latest ComCare statistics are not yet publicly available. In October last year, MSF said the various ComCare schemes disbursed a record S$236 million in financial aid in the 12 months ended March 31 last year, amid the economic fallout of the Covid-19 crisis.
This was 56 per cent higher than the amount distributed in the previous financial year, and the jump was mainly driven by the increase in households receiving Short-to-Medium-Term Assistance. 
PRACTICAL TIPS TO SAVE MONEY
With inflation taking a big bite out of many household budgets, Singaporeans may want to rethink the way they spend their money and how to stretch every dollar, financial experts said. 
From buying household items in bulk to making a side income, here are some tips for families to get more bang for their buck:
TIP #1: REVIEW FINANCES REGULARLY 
Keeping track of household expenditure can help families see what they can cut back on and tailor their budgets to fit their needs. 
Mr Kyith Ng, who runs finance blog Investment Moats, said as prices are increasing so frequently, families should go through their budget with a fine-tooth comb at least once every quarter.
This is also a good time to divide expenditure into two groups — core expenses and the "good-to-have". Examples of core expenses are electricity and water tariffs while good-to-have expenses could be subscription services to video streaming sites.
"You cannot reduce your core expenses. Most of your income will go towards spending on your core expenses because without them, your family cannot function," he said. 
People are likely to have limited success cutting the frequency of their core expenses but they may be able to switch to items that are more budget-friendly, said Mr Ng, who works for wealth advisory firm Providend.
"For those under the good-to-haves, you may need to cut down the frequency, the grade of the expenses, or do both. These should affect your quality of life but should not affect your well-being," he said. 
"My philosophy for this is that you need to have a good sensing of how much your family spends on each item and how much it means to you, so you can see if there is any leeway to make adjustments."  
Financial experts said the less important items in one's budget can also be removed, such as cancelling a subscription service.
Mr Joel Koh, who contributes to personal finance app Seedly's blog, cited the examples of gym memberships that are hardly utilised, as well as subscriptions to video streaming platforms, online magazines and food delivery services.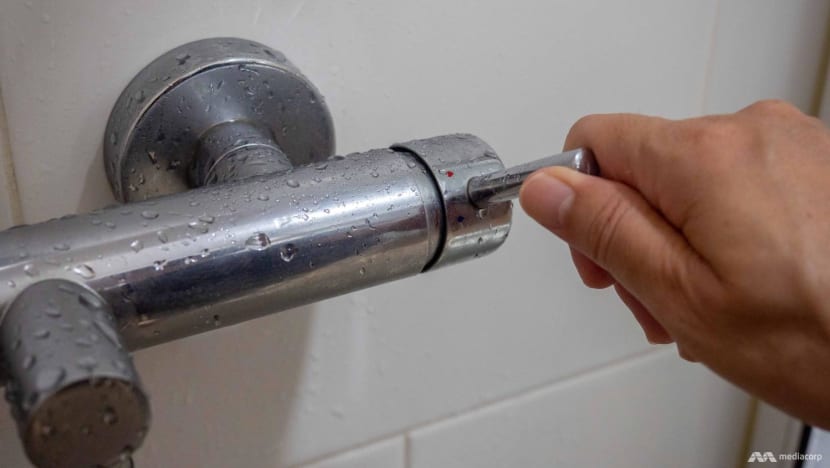 TIP #2: SHOP WISELY 
When shopping for groceries, which usually make up the bulk of household spending, families can use several cost-effective methods. 
One, opt for house brands offered by supermarkets, which are significantly cheaper than their branded counterparts and "don't taste that much different", said Ms Dawn Cher, author of financial blog SG Budget Babe.
Non-perishables can also be bought in bulk where possible to save money, she added, though this depends on one's storage space at home.
Mr Colin Lau, 51, an early retiree who subscribes to the Fire (financial independence, retire early) movement, said he frequents shops near closing time to get a good discount on fresh produce.
Fire proponents believe that they can achieve their goal by saving hard, investing well and living frugally from young.
The self-described "extreme cheapskate", who runs a blog under the same name, claimed he has brought his monthly spending down to less than S$100 with this method. He added that one should also not be ashamed of asking stall owners for discounts, especially near their closing time.
"You will be surprised … sometimes you get a lot more than you pay for because they can't wait to sell off the produce. This is a very sustainable way of minimising food wastage," he said. 
TIP #3: PAY WITH THE RIGHT CARD 
Mr Chris Chong, who runs a YouTube channel Honey Money SG, which doles out financial advice to young adults, said that individuals can pay with the credit card that gives the most rebates back on groceries.
They can also check with their credit card providers for cashback offers and use their accumulated savings to lower monthly credit card bills. 
While there is a perception that credit cards can cause people to incur more debt. In fact, Mr Chong noted that there are benefits when signing up for such cards, as providers usually offer free gifts or cashback to new signees. Nevertheless, he cautioned that those who use credit cards should be people who have more control over their spending. 
TIP #4: FIND WAYS TO INCREASE INCOME 
On top of stretching every dollar, individuals can also increase their income by starting side hustles, said Mr Chong. 
Depending on an individual's skillsets and how they can be monetised, these include giving tuition or taking up freelance work such as being a freelance writer or a wedding photographer on weekends. 
While starting a side hustle comes with some form of commitment, which may in turn eat into one's time and energy, growing one's income is the best way to protect oneself against inflation, he said. 
With inflation here to stay for an extended period, some of the families interviewed are contemplating more drastic measures. 
Mdm Lynn, the homemaker and mother of three, plans to start buying groceries in Johor Baru now that the border has reopened, in the hope of spending less due to the favourable exchange rate. "I'm not sure if it will be worth it but we will give it a try," she said. 
Mr Chok, the warehouse manager, said he might give up his car entirely at the end of the year if the cost of living continues to rise. 
"It took me very long to save up for that car … But I'm ready to give it up if it means taking that burden off our shoulders," he said.  
This story was originally published in TODAY.