IN FOCUS: How young Singaporeans are turning their passions into profit with side hustles
Many dream of making money off their hobbies, but it's not always easy getting there. CNA speaks to young people who juggle a full-time job and a side hustle to find out how they do it, and examines how the employment landscape may be changing to offer more opportunities.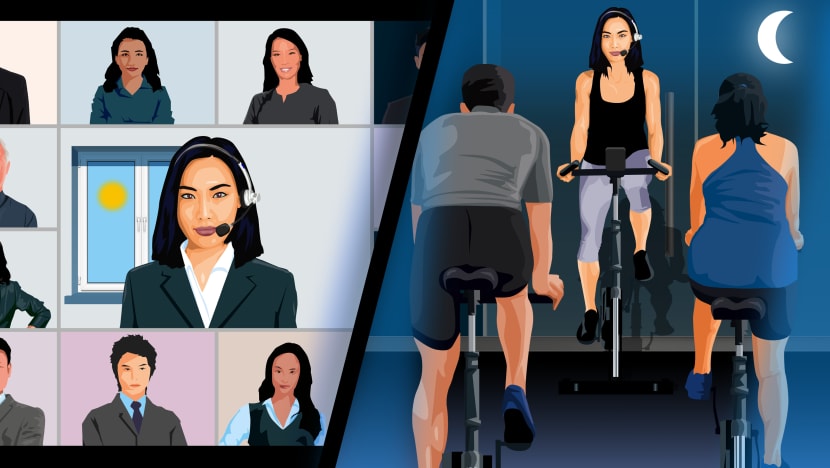 SINGAPORE: By day, Kenneth Tan can be found behind his desk at a small but bustling family car rental business in an industrial park in Ang Mo Kio. 
Here, he handles the company's marketing efforts, works on financial accounts and answers customers' queries. 
But by night, the 31-year-old has his hands full working on something entirely different.
As a freelance football writer, he crafts match reports, speaks to players for features and updates social media accounts. 
This job has taken him all across the island, and given him the chance to interview the likes of Bayern Munich star Thomas Muller, ex-Real Madrid legend Roberto Carlos and former Manchester United hotshot Andy Cole.
"I don't think of it as a job, I think of it as going to watch a football game and writing about it," he told CNA. 
"In your office job, you will surely find situations where you drag your feet to work. But in this case, I wouldn't drag my feet there … When I'm on the way to a match, I would think: 'I'm going to enjoy a nice game'."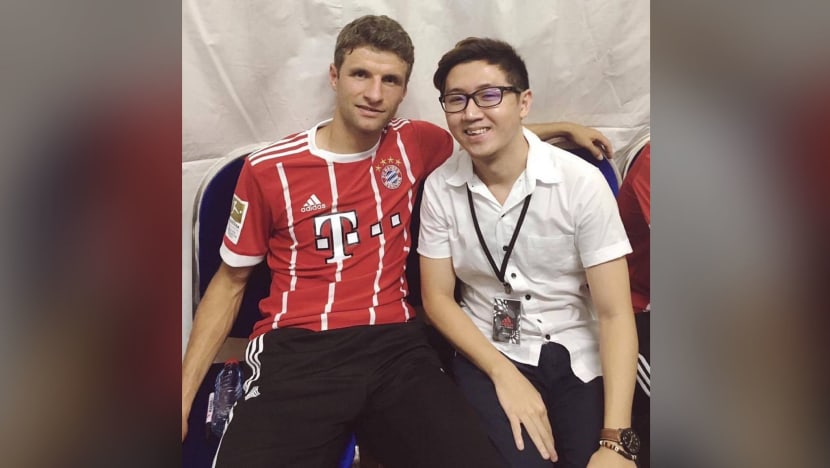 Pursuing one's passion as a side hustle is becoming more common among younger people, employment experts told CNA. A side hustle generally refers to any type of employment taken on in addition to one's full-time job, and is usually freelance or part-time work.

Part of why this trend is emerging is because flexible work schedules are opening up such opportunities, said experts. Also, more companies are no longer including clauses in job contracts that restrict such practices, they said.
"There are no specific companies or industries, but in general, employees who have a more flexible work schedule with the company they're employed with, have more time to dedicate to their side hustles," said Ms Lee Lingxiang, a principal consultant at recruitment agency Robert Walters Singapore. 
For example, in her experience recruiting for the sales and marketing sectors, those working in sales may have greater opportunities to take on side hustles because of their flexible schedule. 
In the past, it was common for people to take on more than one job to make ends meet, said Mr Adrian Tan, a future of work strategist with the Institute for Human Resource Professionals (IHRP). 
But now, it goes beyond bringing home the bacon. 
"With more millennials in the workforce, the objective of juggling two jobs is no longer just for survival or a display of dissatisfaction from benefit compensation," said IHRP's Mr Tan.
"The goal of having a side-line is to also fuel the passion of individuals," he added, noting that interests and passions are generally more important to this segment of the population. 
"If their day-to-day job is unable to satisfy their craving and having the option to turn passion into an additional income, why not?" 
Turning leisure into side hustles or main careers has been termed "serious leisure" by researchers, said Dr Brandon Koh, industrial-organisational psychologist at the Singapore University of Social Sciences (SUSS). 
"Put simply, these serious leisure activities often showcase individuals' competence in specific crafts. Furthermore, it allows them to autonomously express an authentic side of themselves, which gives them a strong sense of self-fulfillment," he said. 
These activities also connect individuals with social groups and other like-minded people, and promote personal satisfaction and happiness, he added. 
This is the case for Mr Kenneth Tan, who began writing match reports in his polytechnic years at the request of his social football team.
"In that era, everybody was crazy about The New Paper and the way they crafted their Premier League reports. Then they said: 'Let's write a match report about our games. Hey Kenneth, you do it!'," he recalled. 
So began his love for writing. He has gone on to pen pieces for local football clubs, the Football Association of Singapore as well as a number of other clients.
"Writing is something like an addiction that you can't kick. I'm fortunate that there's always some people looking for me (to write)," he said.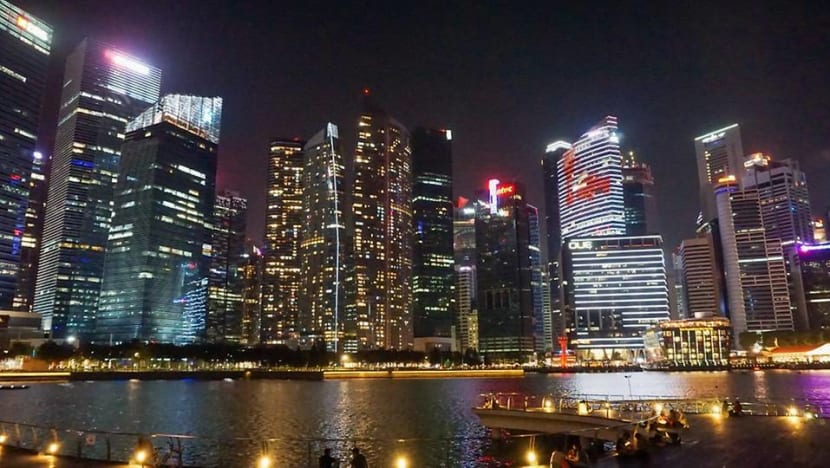 More young people willing to pursue side hustles is potentially a good thing for Singapore's economy, said economist Song Seng Wun.
"For the economy as a whole, you create more value-added services. So, you can do more with the same number of people," he explained. 
"Because instead of working for 10 businesses, if the 10 people can multi-task for two businesses, you are already supporting 20 businesses, not just 10."
Labour economist Walter Theseira agreed, noting that these side hustles increase the amount of labour resources devoted to "measurable economic activity". 
"That would have an effect no different from increasing labour force participation, which has been one of the major drivers of economic growth in many countries," he said. 
"But I think it really depends on whether people are seeking out such alternative types of work because they have the luxury of doing so, or whether they are doing it to survive; if it's the latter, they are probably also giving up things that matter to them such as family time, and so it would be less clear that overall well-being is better as a result." 
'IT FEELS LIKE I'M REWARDING MYSELF'
Ms Kartika Marshall has had a side hustle for most of her working life. Her current full-time job is overseeing business development, sales and memberships at Crane, a social space that hosts coworking and events. 
"Actually I've come to love side hustles over the years," she told CNA. 
"My love for side hustles is kind of just doing various things that I like, and then somehow figuring out how to make money from them as well." 
The 29-year-old first worked in the corporate hospitality sector for four years, while planning destination weddings to Bali on the side. 
As both industries took a dive with the COVID-19 pandemic, she moved to her current full-time role last year. In March this year, she also became a spin instructor at Xyco Studio after getting to know the founders through her full-time job. 
She also runs a small home baking business on Instagram called bakesbytika, which she started during the "circuit breaker" period in 2020.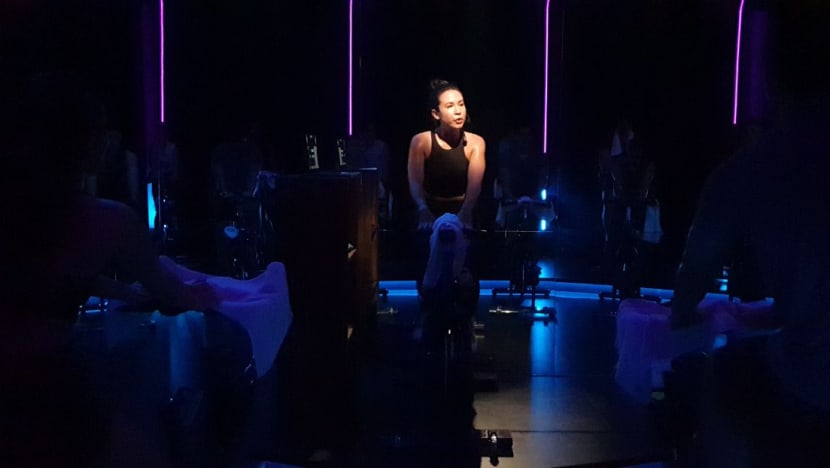 "I would consider myself a project-oriented individual. I think I thrive in having multiple interests and multiple projects going on. I'm not really the nine-to-five office job type, even though my hours at Crane are fixed," she told CNA.
"I think (the job at) Xycos is the ideal side hustle because it's something that I would do anyway. I would still go to spin classes even if I wasn't teaching them, and so it's ideal because I would still be doing that anyway. So to get paid for it, it's just the best." 
For some, a side hustle can also provide a break from working life.
Take 30-year-old Mr Haiqal Haffis who works in the recruitment industry. Mr Haiqal's side hustle as a home barber provides the chance to catch up with friends, he told CNA.
"It just doesn't feel like a job … Cutting hair is rewarding myself for the hard work that I did," he explained."I always tell people that for me when i'm cutting people's hair … It is more like I'm catching up with my friends and I just happened to be cutting their hair."
Mr Haiqal, who sees between 20 to 30 customers a month, noted the process of cutting hair can be "therapeutic".
"It's therapeutic for me because there is a methodology and steps that you have to go through. Weirdly every time I go through that process it feels that it is giving me that sort of calmness … That is why for me when I cut people's hair after my work I don't feel it as a chore."
"Outside of our job, everyone has a thing that pushes them … It's an escape," agreed Mr Kenneth Tan.
Like Ms Marshall and Mr Kenneth Tan, some people who take on side hustles may simply be pursuing personal interests that are then "incidentally monetised", said Robert Walters' Ms Lee. 
"For instance, an employee might have gained an online following from sharing her calligraphy and typography artwork, and then proceeded to fulfil commissions or hold workshops upon request," she added. 
This was exactly what happened to Ms Amanda Pang who started off carving rubber stamps as a hobby in late 2019.
Ms Pang, who currently works in the construction industry, posted some of her hobby work on an Instagram page. Initially, she worked on designs for personal use, before going on to make them for friends.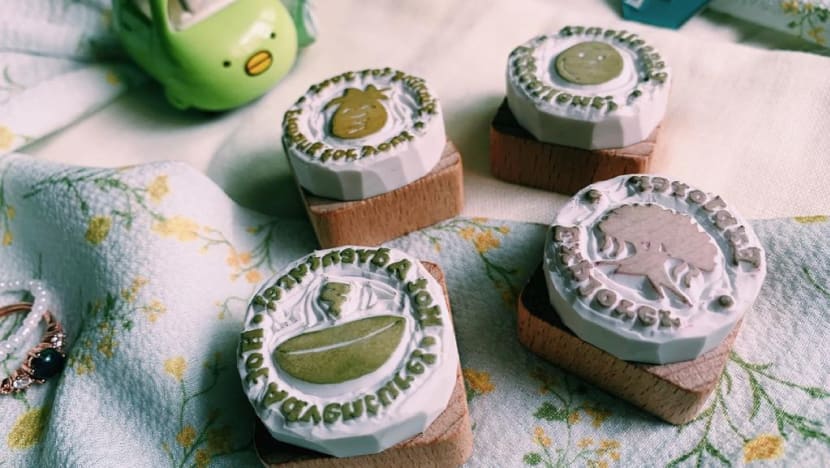 Soon after, she began to get requests for commissioned work.
"Initially, I charged really, really cheap because I felt that it was just something that I really like to do. But after a while it was a bit more serious and I felt like I should start charging according to how long I take (carving the stamps)." 
The negative news cycle stemming from the COVID-19 pandemic could also be motivating employees to just try something new, said Mr Adrian Tan. 
While adapting to new working conditions while working from home, employees may start to look for other outlets to let off steam, he added. 
The flexibility of working from home, for many employees, means people have more bandwidth to engage in hobbies or take up other jobs, said IHRP's Mr Tan. 
"I think the barrier to entry to starting something on the side right now is really decreasing, especially the way you can go to market." 
For Ms Kwek Xiuyi, her polymer clay earring business clay.et.al was at its peak during the circuit breaker period. 
Describing it as her "most efficient" period, the 31-year-old research associate, who works in a biology laboratory, said she could churn out a new collection of earrings every month because she was working from home. 
"This is really like a hobby and then it accidentally turned into a business. Earnings-wise, it's not as important because it all started from a hobby," said Ms Kwek. 
"Of course if people like my creations, that would be great, I'll be very happy that people like them."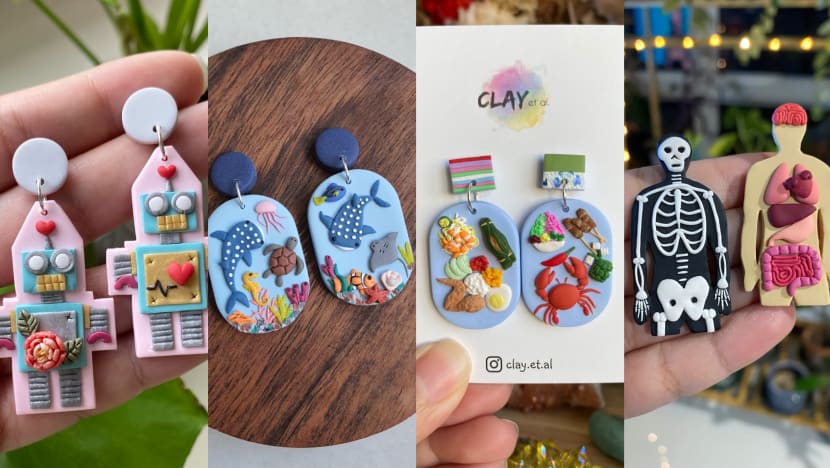 With social media, it is easy to create an online business and have access to cheap advertising, Mr Haiqal noted. This further encourages people to try new things, he added. 
"The barrier to entry is really low in that sense. It helps that the environment that we are living in and the resources pushes our generation to want to do more," he explained.
However, having a side hustle could also be a double-edged sword in terms of fatigue and job burnout, said Dr Koh. 
Pursuing serious leisure generally provides people with an avenue to "restore themselves" from their main job or career, he added. 
Research has also found that leisure activities that are challenging, absorbing, and personally meaningful are more restorative than passive activities like watching TV or shopping, he noted. 
"However, there may be those who have become relatively successful in their serious leisure and find themselves pressured to keep up with their clients' demands. Or that they can no longer pace themselves or pursue their craft autonomously and authentically. 
"These individuals usually report that they no longer enjoy their side hustle and a sense of loss for an important aspect of their lives. This can make them more susceptible to burnout."
JUGGLING DIFFERENT RESPONSIBILITIES
With the side hustle comes added responsibilities and the need to manage their time wisely, interviewees told CNA.
Since returning to work at the lab, Ms Kwek has cut down to releasing one collection with fewer pieces every two to three months. 
"Nowadays also 'own time, own target'; I don't want to stress myself out. Previously, I did stress myself out a little bit, like every two weeks we must come up with something, then I have to rush," she said. 
"And then I have to manage the product itself, and the product requires time to make. After that we still need to do the marketing and post pictures online. There's a lot of backstage things that you have to do." 
Her colleagues are aware of her earring business and often give her ideas about what to make for her next collection. Since she works in a biology lab, a lot of her creations are related to that theme. 
Ms Pang, who posts designs on Instagram page gapcreates, also recalls the stress of having to deliver on an order which had to be completed quickly.
"At that time I wasn't that experienced. So to be honest I failed a few times … I had to restart (making the stamps) again. That time frame gave pressure … I really felt that it was no joke."
Now more experienced, she has learnt to space out orders, and only take on selective projects.
"I know how much time I need and how much to pace it out. It is up to me and my own schedule and I can adjust accordingly. If I know this period is a peak period, I will not take in so much orders," Ms Pang said.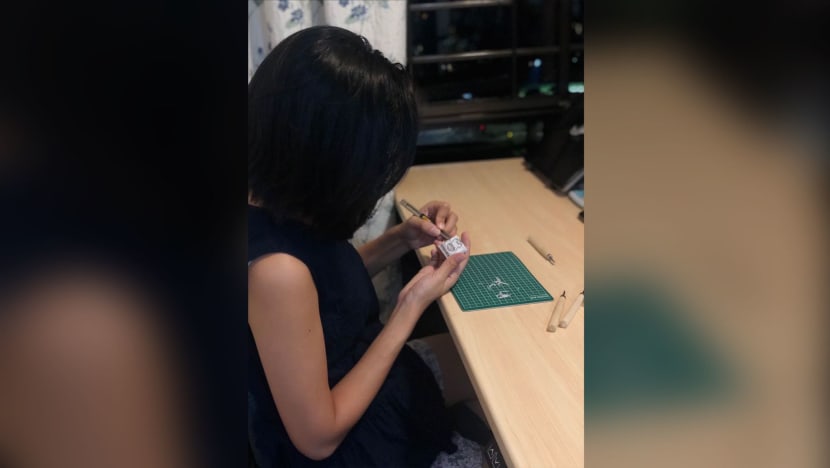 Another potential issue for people wanting to pursue a side hustle is that their employer has contractual clauses preventing them from doing so.
However, while some employment contracts regulate an employee's ability to take on a second job, Dr Theseira says this is "an unreasonable restriction" on a worker's freedom unless such employment would create a conflict of interest. 
If allowing a worker to pursue a side hustle increases the chance that they will remain in their main job because their income or personal aspirations are met through their side hustles, this is also a benefit for their main employer because it reduces turnover rates, he added. 
Economic progress goes beyond GDP or how many people are at work, and is also measured by whether people can achieve well-being and fulfill their aspirations, said Dr Theseira.
"Viewed from that lens, if people derive both income and enjoyment out of their secondary jobs, hobbies or interests, that is good for their well-being and self-fulfillment as well as for the economy," he added.
However, some firms do not openly allow for side hustles as they could come across as moonlighting, said Robert Walters' Ms Lee. 
This is why most employees with a side job or freelance work tend to take this on discreetly, she added. 
"Whatever the sector, employers may be willing to allow their employees to freelance or other jobs as long as their performance in their salaried role is not affected." 
This also depends on the specific department and culture of the company as well, said IHRP's Mr Tan. 
"Of course, at the HR and the company level you have certain measures on what to do and what not to do. But if you have a very understanding boss who is very output driven or output focused, then by all means you definitely will be able to get their blessing," he added. 
Mr Haiqal's boss and colleagues are aware of his side hustle, he noted.
"My company is open in the sense whereby ... (It's okay) As long as the side hustle doesn't coincide or have a direct clash of interest with the job, or as long as it does affect the level of performance and productivity of the job that I'm doing," he explained.
Mr Tan, who is the father of two young sons, noted that it is not easy to manage his day job, his side hustle and time with the family. To manage his time, he often writes his articles late before he heads to bed or early before he heads to work.
"I have to plan my family things - trips, outings around this. So it is definitely tough," he admitted.
But this varies from individual to individual.
"Somehow I'm blessed enough to be able to work in a company in a role whereby most of my job is happening on working hours itself and anything that is more that can be done can be done strictly at my own time and own target," noted Mr Haiqal.
"There's nothing much in terms of me having to really bend over backwards to make sure I make time for things."
BENEFITS AND CONCERNS FROM EMPLOYERS
Employers may also be concerned about their workers adopting side hustles if their main full-time jobs are time-sensitive. These companies may not be able to provide the same amount of flexibility needed for freelance opportunities on the side, said IHRP's Mr Tan. 
"And then the other reason is they may have the mindset that you might perhaps work in something that might cross over from what you're doing. You may be sharing some competitive information, so that may be another concern," he added. 
Many employers view work from an "input perspective", and they judge employees based on the number of hours they put in at work, said Mr Tan. 
"If I am paying you for 40 hours a week, then I expect that 40 hours… But what does that 40 hours translate to? Five hours on Facebook, six hours at the pantry, actually it means nothing," he added. 
"I think the mindset has to shift, and also to really let employers know this is actually an employee engagement," he said, urging employers to think of allowing staff to pursue their interests as an employee benefit, similar to implementing flexible work arrangements. 
"Right now it's so hard to hire people, with a  fertility rate of 1.1, you're fighting like crazy with the budget of big companies, you need all this flexibility."
Dr Theseira agreed that companies should manage employment based on performance, rather than based on input measures, like how many hours an employee spends on the job or whether they have only one job. 
"It is worth noting that the modern labour contract only permits a company to control an employee's labour for a specified set of regular working hours," he added. 
"The only caution is that people do need to have the right expectations, and need to understand that such alternative pursuits are less compatible with some career paths that demand a high degree of specialisation and commitment." 
Some of these individuals who pursue side hustles are "exceptional", he added. 
"For the rest of us, there is a real trade-off when we split our time between multiple demanding pursuits." 
Today, work is no longer a simple exchange of effort for pay, said Dr Koh. 
"People increasingly seek jobs that offer flexibility, meet their psychological needs, and meaningful jobs that allow them to pursue their passions authentically," he said. 
Employers that can redesign jobs to meet their workers' needs may find themselves better able to keep their employees "engaged and intrinsically motivated", he added. 
"Intrinsic motivation is also a necessary ingredient of creativity and innovation, a primary source of an organisation's competitive edge in the modern economy." 
Ultimately, these young Singaporeans say these side hustles provide an added layer of variety to their lives. 
"(I feel) we generally don't like to be confined to a very mundane job where 9 to 5 you face paper documents. You like to experience a bit of different things," said Mr Kenneth Tan.
"Sports are always unpredictable … There's always something different, whereas in the day job every day is the same. I like that unpredictable factor."
"It's like having a hobby, a passion that you have and also having that kind of sense of pride. In life you don't want to just do one thing which is just your job and nothing else," added Mr Haiqal.
And their passion for these side hustles will continue to burn bright.
"As long as I have the time, my schedule allows and most importantly people need me, they want me to write something, I will always do it. I find it hard to say no, because it is really a big part of my interest," said Mr Tan.
Noted Mr Haiqal: "I'll probably do this until I'm old or I can't physically do it anymore."