Changi Airport Group chairman suspected maid of stealing for years, but tolerated her behaviour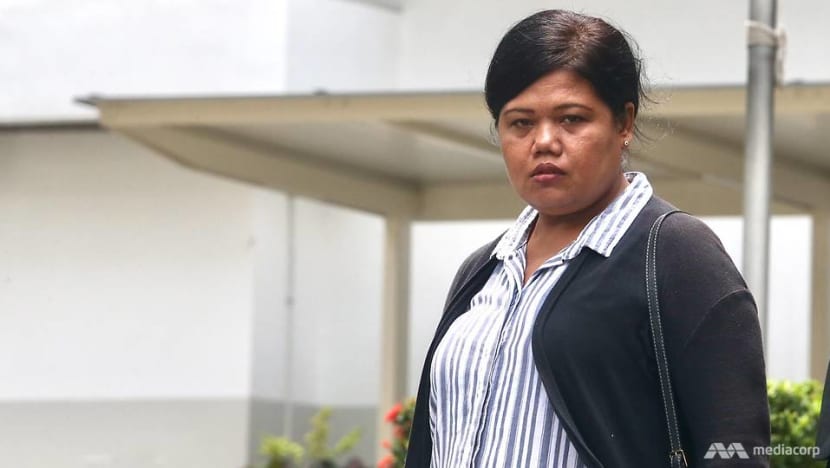 SINGAPORE: Changi Airport Group chairman Liew Mun Leong had long suspected that his maid had been stealing items from his family home, but he "tolerated" her behaviour, he told the court on Thursday (Aug 16).
Mr Liew was testifying in an ongoing trial of his former maid, Indonesian Parti Liyani, who is accused of stealing items worth more than S$50,000 from his family.
"My secretary worked for me for 36 years," Mr Liew said. "My driver worked for me for 15 years. I don't let people go unless there is a reason. I tend to overtrust."
The maid had worked with the Liew family for eight years, until they began suspecting that the 44-year-old had been stealing their belongings. They fired her in October 2016.
The alleged stolen items include two Longchamp bags belonging to Mr Liew, a damaged Gerald Genta watch valued at S$25,000 and a S$1,000 Prada bag.
After firing her, the family opened three boxes that she had left behind to be couriered to Indonesia, and found the missing items inside it. 
Mr Liew filed a police report that same month and Parti was arrested in December 2016 when she returned to Singapore to seek employment.
LIEW MUN LEONG HAS A 'PROPENSITY FOR BAGS'
On Thursday, the 72-year-old, who is also the founding president of CapitaLand Group, told the court that he had "a propensity for bags".
He objected to defence lawyer Anil Balchandani's assertion that two of the missing bags had been discarded, and it was Parti who retrieved them. 
"I don't think so. I cannot imagine somebody would throw it away," he said.
Mr Liew said his wife would give some items that he no longer wanted to his son Karl, before disposing of them or giving them away to charity if he did not want them.
Mr Balchandani alleged that his wife would also offer Mr Liew's discarded items to Parti.
Mr Liew said this was "not possible as she knows I love bags".
"She would have talked to me," he said. "She is a very stingy and frugal person so I really cannot imagine her discarding them."
Mr Balchandani then said: "You have so many bags. What do you do with them?"
Mr Liew joked: "That's also something I'm thinking (about). (I) can start a bag shop." However, he insisted that he hardly discards any bags, despite buying new ones.
DEFENCE ASKS IF MR LIEW OFTEN MISPLACED HIS ITEMS
The pair tussled over several other issues, such as Mr Balchandani's suggestion that Mr Liew could have misplaced the allegedly stolen items. 
At one point, Mr Balchandani asked: "Is it possible that you have a lot of things and you misplaced a lot of things? You would, also, after misplacing things, find them?"
Mr Liew's reply: "Most of us can't find our handphone, can't find our keys."
The defence lawyer then asked him if he had misplaced a hearing aid worth S$1,000 in or around 2014.
"No, it cost S$11,000," Mr Liew answered, before agreeing that he misplaces his hearing aid "quite often".
Mr Balchandani said that the device was found by Parti, and asked if Mr Liew accused her of taking it.
"I don't think I will accuse her, because the hearing aid is a personal item," he said.
"My point is that most of the time something is missing, you will blame Parti," charged Mr Balchandani.
Mr Liew objected strongly: "Not true. This is rubbish."
He also denied that he was accusing Parti of stealing to "fix" her.
"There is no motivation for a person like me to go against a maid," said Mr Liew. "I am trying to avoid (her coming back to steal things) for the good of Singapore."
The defence put it to Mr Liew that if Parti had wanted to steal, she would have taken one of his expensive watches.
"No," said Mr Liew. "The watches are in my safe, and I think those items would have been very glaringly missing if they were stolen."

The trial resumes on Friday. If convicted of theft, Parti can be jailed for up to seven years and fined.