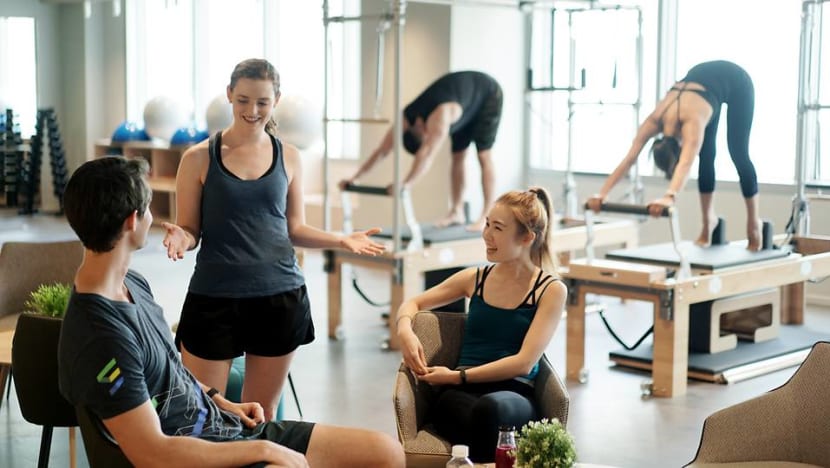 SINGAPORE: When chiropractor Dr Kevin Tomassini opened his own practice earlier this year, he did so in a co-working space - one that provided more than the usual access to a desk, Internet service and power sockets.
The space he chose, called Core Collective, was a co-working centre aimed at health and wellness professionals - and it came with professional healthcare equipment, back-end support, front desk staff and other amenities.
"I had been looking to open my own practice over the past two years but the cost of entry is high. You have to buy the equipment, pay for the build-up, the rent, staff and the facilities. With Core Collective, I saved around S$50,000," said Dr Tomassini.
Mox in Joo Chiat, is also angled toward a specific crowd, touting itself a "co-making space" for creatives.
Beyond providing a conducive space for work, it boasts 3D-printers, woodworking tools, sewing rooms and a fully-equipped photography studio.
It also has computers with premium design software, as well as several retail spaces for its artisan members.
For these operators, eking out a niche could be key to dealing with growing competition - a result of the rapid growth the flexible workspace market is seeing.

DEMAND CONTINUES TO BOOM
According to Colliers, the flexible workspace footprint has nearly tripled between the end of 2015 and mid this year, growing from almost 1 million sq ft to 2.7 million sq ft.
Supply is expected to rise by 30 to 35 per cent in 2018, and another 20 per cent next year, Colliers said.
More operators have also entered the market, with the number of players almost doubling to 36 since 2014, said Cushman & Wakefield. There are now about 120 workspace centres islandwide, up 82 per cent since 2014.
Growth is being driven mainly by corporates, rather than freelancers, industry insiders said.
Ms Michelle Yong, who helms Core Collective and another co-working space, Collision 8, said that while they used to see demand from companies with four to six employees, they are now seeing more interest from "teams of 30, 40, 50 people".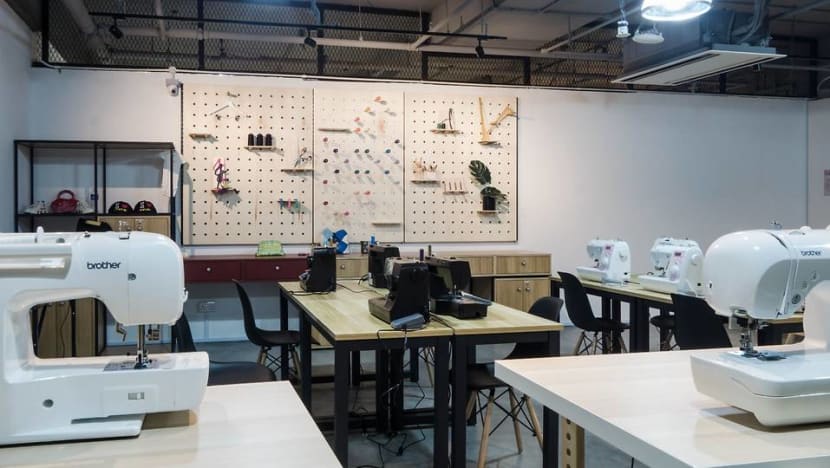 FLEXIBILITY A KEY BENEFIT
One such company is deals platform Fave, whose 50-strong firm moved into JustCo at Marina Square in June after its lease at a "traditional" office space ended.  
"If you're in a fast-growing company, there's this contention between needing to factor in size for future growth, but not wanting to factor in too much, because then your overheads are high," said Mr Ng Aik-Phong, the firm's managing director.
A co-working space gives them that flexibility to grow on demand,
This is a boon, given the company's plans to double its headcount to close to a hundred.
"We don't need that extra 50 people immediately, so we'll scale up. In other words, our cost scales up in tandem with our business and business needs," he said.
Mr Ng added that renting a space within a co-working centre shaves off significant costs.
"You're renting a smaller unit but tapping into a larger common area, so that's already a win. Just on a purely rental basis, (you can save) 20 to 25 per cent, but if you include ancillaries then you're easily looking at 30 to 40 per cent savings."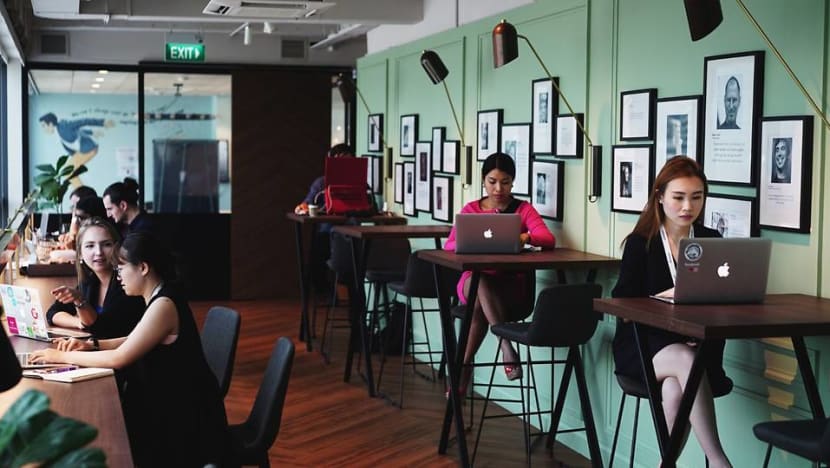 As a bonus, the company has also struck up two business relationships with other companies within the co-working space.
Mr Ng mooted that as more companies join the co-working space, the ecosystem could be a new way of expanding one's client base.
IS GROWTH SUSTAINABLE?
On the back of growing corporate demand, surging office rentals and a growing start-up scene, industry insiders say the future looks bright for the industry, although there could be some consolidation.
"We feel (the growth) is sustainable for a number of reasons. There is quite a lot of demand from the occupiers. The space itself that's on offer at the moment, I don't feel it is an in over-offered environment," said Mr Duncan White, head of office services at Colliers International.
He added that supply is tight within the Central Business District (CBD), where the flexible workspace footprint has already more than doubled from 969,000 sq ft in 2015 to 2.3 million sq ft now.
However, the growth is not without its caveats.
Mr White said there could be further consolidation on the cards, as smaller operators who "don't have a niche" get taken over by the bigger players.
Ms Yong, however, sees room for more coexistence.
"There is room for both big and small players. In the way the hotel industry evolved and you have 3-star, 4-star, 5-star, I think we could see similar evolution of the co-working scene," said Ms Yong, who is also the director of Aurum Land, a boutique residential property developer.
FUTURE TRENDS: TAPPING INTO RETAIL, 'FLEX-CORE' ACTIVITY AND LAYERING
As demand for co-working spaces continues to grow, analysts said the locations of these shared offices could increasingly pop up in shopping malls.
For example, the 60,000-sq-ft JustCo centre, which was established in Marina Square earlier this year. The operator said it is the first co-working space to be an anchor tenant of a core district mall.
Four operators have also made their first forays into Orchard Road, a traditionally retail-heavy area, this year.
This conversion could pick up pace as landlords fight a weakening retail landscape, said analysts.
More sectors are also expected to hop on the co-working bandwagon, beyond financial, tech and creative industries.
"We may see a broad base of industries moving towards flexible space," said Mr White.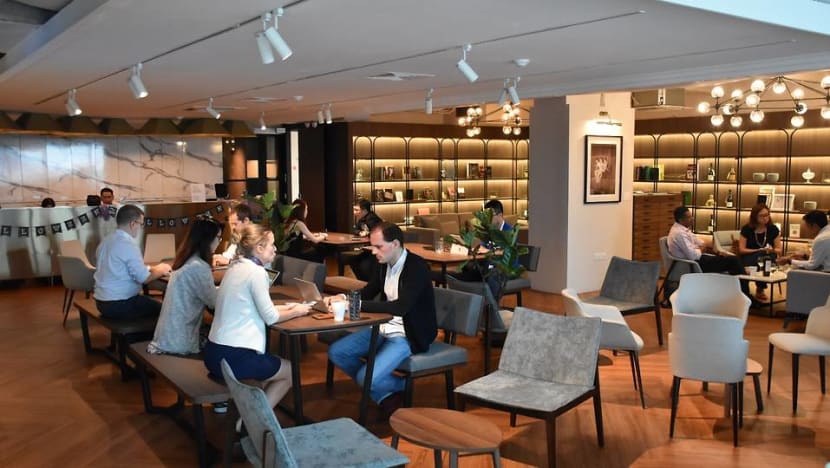 In particular, Colliers said, companies may increase their "flex and core" activity over the next year and a half.
This model involves companies keeping "a core piece of their headcount under a traditional lease", while having a smaller fraction of staff in a flexible workspace under shorter leases.
As for offerings, Ms Yong said, the future of co-working could involve a combination of services.
"We want to start layering more and more services, such as expanding into medical services, beauty and aesthetics. People are toying with the idea of super-campus, with lots of different layers of co-working and adding a co-living aspect," she said.
FROM FAD TO NORM
At the heart of co-working's meteoric rise is an underlying shift in the way we work, experts said.
"It's moved forward from being a fad to now being a norm. Especially here in Singapore we're seeing a new breed of workforce come to light," said Ms Richa Sharma, associate director at recruiting company Page Personnel.
The digital evolution has made individuals more mobile, which has created a mobile workforce, she said.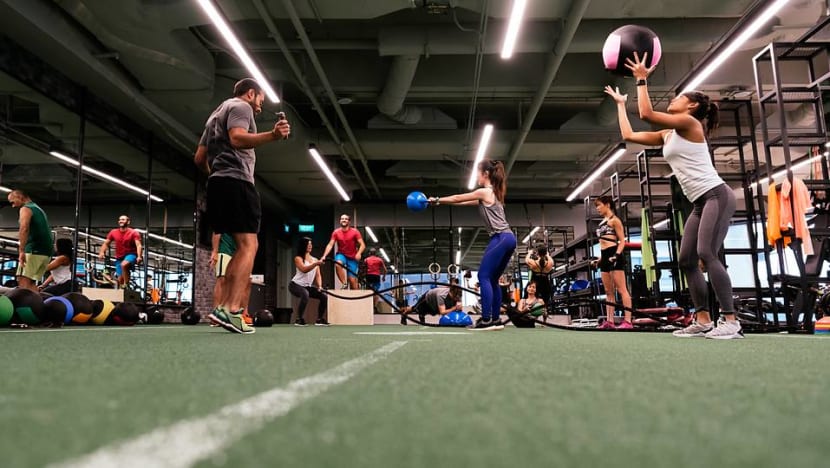 Ms Sharma added that co-working's popularity rides on society's heightened consciousness of health and desire for work-life balance - something that co-working spaces appear to enable.
She cited studies that linked such spaces to lower levels of stress and anxiety, along with higher productivity.
"Co-working is trying to reinvent how you see a workspace. It's evolved over the period, to now being much more of a necessity, and it will continue to evolve."