commentary Singapore
Commentary: What's wrong with 'Made in Singapore'?
Why do we only support local brands and stars after they make it overseas? Channel NewsAsia's Bharati Jagdish suggests Singaporeans need to develop a healthy cultural confidence in ourselves and fellow Singaporeans.
SINGAPORE: For 10 years, singer Nathan Hartono toiled quietly on home ground, hardly noticed by his fellow Singaporeans. It took a second-place finish in last year's Sing! China competition to propel him to the fore of the Singaporean consciousness.
Many others in the local creative industry have, on and off, bemoaned a lack of recognition at home.
Often, local recognition is predicated on external validation or absent altogether.
While there have been some positive stories recently about local musical talent such as Gentle Bones and The Sam Willows being recognised and suitably lauded locally, the narrative surrounding local talent still seems to contain a preponderance of scepticism, if not negativity.
This "foreign is better" belief has been a key bone of contention that interviewees have raised in some of my conversations with them on "On the Record".
EVERYONE ELSE IS BETTER
Fashion consultant, show producer and director, and reality TV show judge, Daniel Boey spoke to me recently about the local fashion scene's decline.
While in the 80s and early 90s, Singaporean fashion designers were treated like rock stars, globalisation resulted in magazines starting to "book foreign faces and not Singaporean faces or Asian faces. People started to think: White is good. Foreign is good," he said.
That public perception was applied to both models and designers. Boey added that: "In terms of quality, our designers were just as good, but I think that was the beginning of the end."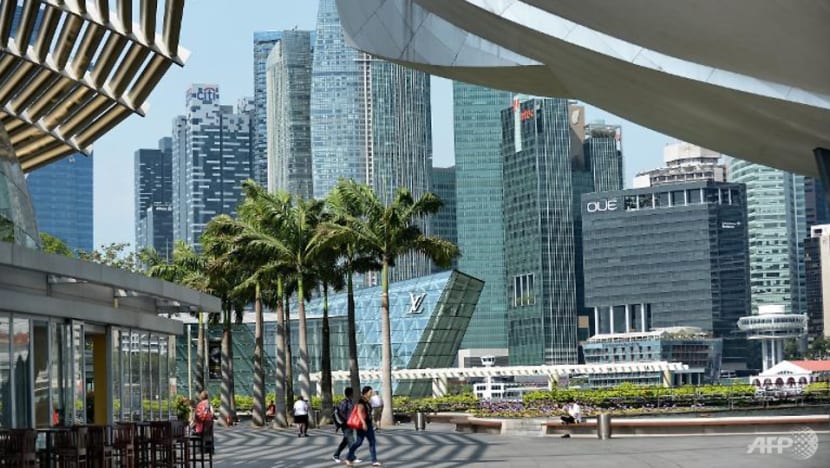 While many of our designers do what's required in terms of marketing and producing quality work, Boey said that he often observes Singaporeans saying: "Oh my God, this piece is really good, but it's local. Why is it so expensive?"
Even in the modelling industry today, all other things being equal, pan-Asian faces are preferred over pure Asian ones in Singapore, says Boey.
In another interview I did last year, CEO of talent management firm FLY Entertainment, Irene Ang, told me some of her clients "still think that an 'ang moh' face is better on stage or an 'ang moh' host should be paid more. Doesn't matter if an Asian artiste is actually better at the job". 
Poet and cultural critic Kirpal Singh jumped in as well, saying in another edition of "On the Record" a few weeks ago, that it is still the case that if a professor from Harvard flies into Singapore and says something, the media and other people get very excited. Whereas if professors from our own universities say the same thing, people will say: "You sure, or not? You think this will work?"
These stories, to say the least, are alarming. What does it say of our view of meritocracy? And does it reflect an egregious lack of confidence in ourselves?
Singh puts it down to Singaporeans not having "recovered from our colonised history".
His view was that "the coloniser has always made sure that even at point of exit, the dependency syndrome is so intense that it takes close to a century or more for the people to realise themselves".
And it's probably not just former colonisers.
Singaporeans seem to be able to appreciate the talents of many other Asian cultures – Japanese and Korean musical talent and fashion have been successfully exported to Singapore. Korean drama series are followed with an obsessive fervour by a wide range of Singaporeans.
Is everyone else really better than Singaporeans?
THE NEED FOR EXTERNAL VALIDATION
Singaporeans do appreciate local talent, but that appreciation often comes after regional or global success, though this is not always the case.  
Hartono's experience is not an isolated one. It took a Golden Horse Award win and a special re-release in Singapore for film-maker Anthony Chen's Ilo Ilo to hit the S$1 million mark at the local box office.  
Some may say it makes sense to reserve our support for those who make it overseas first. Their global or regional success indicates they are more competitive and exceptional, and are hence worthy of our attention. Everyone else is probably of poor quality anyway.
But let's remember that these talents and work were of high quality even before they made their mark overseas. We were just not able to see it before others. In fact, even when we are able to see it, we will still refuse to pay for it, as evidenced by Daniel Boey's example.
Why shouldn't we be the first to nurture and support exceptional Singaporeans and make their road to regional or global recognition a little less bumpy? Why shouldn't we be the first to assert our cultural confidence?
Boey has resorted to telling designers to "learn how to play the game".

"If people only accept you when you've made it overseas, then push your label overseas and the minute you start selling overseas, market the hell out of it, so that people here will say: 'This is a Singapore designer and it's selling in Paris, in Belgium. I want to support them.'"
But how long does Singapore's talent have to play this game, not just when it comes to fan support, but industry support?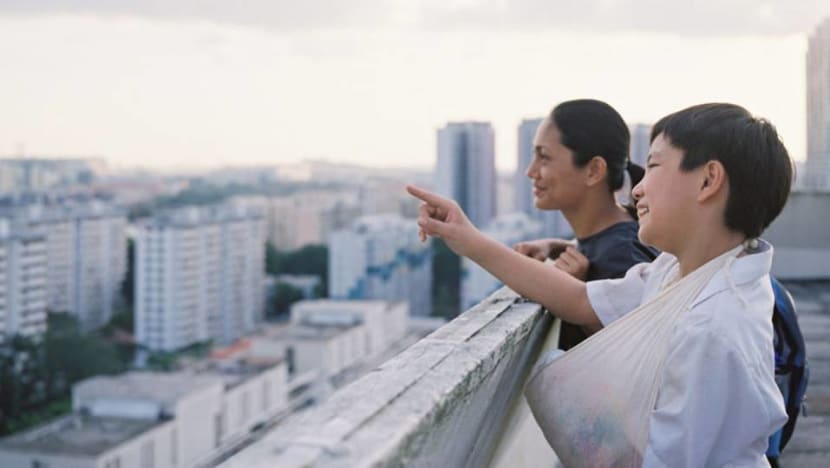 Recently, the Ministry of Trade and Industry announced that a design incubator will open in the heart of Orchard Road by the end of 2018, to showcase homegrown brands by local design talent. 
The initiative hopes to strengthen the pipeline of local brands for internationalisation.
Anyone looking to make financial headway recognises that focusing on just the local market will not get us far, but they also recognise that it is sad that Singaporeans themselves don't show confidence in local talent.
PUNCHING ABOVE OUR WEIGHT
Singapore is lauded the world over for being able to "punch above its weight". In areas such as economics, urban planning and housing, we are a model for many.
Why then do we doubt ourselves in so many other areas of excellence?
Could it be that the narrative we've heard from various quarters about how Singaporeans are technically competent but not creative, has been more inimical to our psyche than we thought?
On a cerebral level, most of us know that our talent deserves more recognition than we give it. However, on a visceral level, it would seem harder to shrug off the "foreign is better" mentality.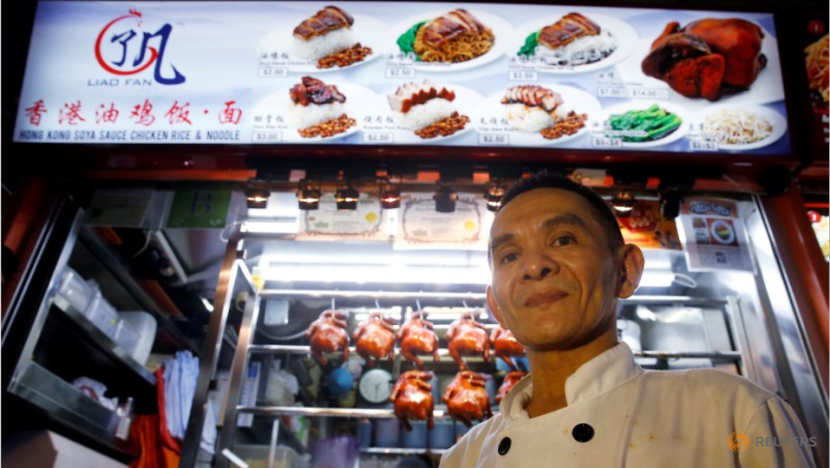 TIME TO SET OURSELVES FREE 
Daniel Boey suggested that in the fashion world, Members of Parliament and their wives wearing clothes by Singapore designers could help. Others have suggested efforts such as featuring more Singapore musicians in local media and giving Singapore films a longer run in local cinemas.
Yet, this top-down approach suggests we need someone in authority to tell us what to think, what to do.
This would probably be helpful in terms of increasing exposure, but we need to move beyond this.
Singapore needs to develop a healthy cultural confidence predicated on pride in ourselves and fellow Singaporeans. We all have role models in our midst.
By no means should this be a malignant nationalism that leads to a rejection of all others. As it stands, we already acknowledge that there is much to learn from others. What is needed is pride based on merit regardless of nationality.  
Supporting local talent for the sake of it might do more harm than good, but we certainly need to take our recognition of the problem to the next level and more consciously marry it with the principles of meritocracy in order to evolve into a confident, independent-thinking nation that continues to punch above its weight, and most all, recognises that we do.
There is a Singapore exceptionalism, and the recognition of our failings should only serve to make us even more so. It shouldn't drag us down.   
Bharati Jagdish is presenter and senior producer for Digital News at Channel NewsAsia.