Condominium managing agent apologises for 'confusion' after 'discriminatory' security tender document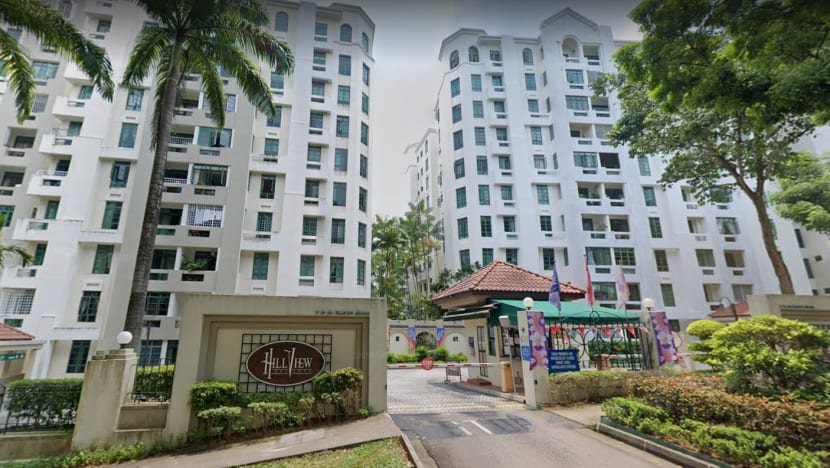 SINGAPORE: Savills Property Management has apologised for the "confusion" in what it described as an "unfortunate situation" after its tender document for security services was described as containing "race and age discrimination".
Their tender for security services at Hillview Heights condominium was called out by the Security Association Singapore (SAS) on Monday (Sep 6) for two "discriminatory" clauses.
One states that there will be a penalty of S$100 per shift imposed on the security agency if it fails to provide "a Chinese-speaking guard" for more than six shifts each month. A warning letter will also be issued. 
Another states that management may fine the agency S$100 each time a guard younger than 21 years old or older than 60 is deployed "without the prior approval of the management". 
"This is an unfortunate situation created by historical tender documentation language from 2000," a spokesperson for Savills told CNA.
"We sincerely apologise for any confusion caused and have taken steps to ensure all tender documentation reflects current Tripartite Guidelines on Fair Employment Practices (TGFEP).
"We have been invited by the Singapore Police Force to introduce Outcome Based Contracts and will be reviewing the terms and conditions for our clients' approval. We also welcome a constructive dialogue between the SAS and the Association of Strata Managers to ensure we are all aligned in the future."
"IMMEDIATE REMOVAL" PROVISIONS
In response to Savills' reply, SAS said it wanted to highlight the "immediate removal" provisions in the same tender document and "in many security contracts" that allow the managing agent to demand that officers be removed from the site immediately, for "reasons that are almost catch-all, and without due process".
"This is not in the spirit of fair employment or fair consideration and allows security officers and security agencies to be held in terrorem by managing agents and service buyers, because of their unfettered ability to simply reject or dismiss officers without recourse," the SAS said in a press statement. 
According to SAS, these reasons for immediate termination could be discriminatory, such as against older workers, or "completely frivolous". 
"SAS had previously received a complaint that an officer was asked to be removed because he had his back turned to a condominium MCST's chairman when the chairman was driving into the premises and had failed to greet the chairman.
"The security agency refused to do so, and very quickly lost the contract," said SAS, adding that this condominium was not Hillview Heights. 
SAS said they hoped these stipulations would be part of Savills' review.
"In the meantime, SAS will continue to closely scrutinise tenders put out by Savills, other managing agents and service buyers, for discriminatory and unfair clauses and stipulations, and highlight provisions of concern," the association added.
The security association said in their statement that they have also raised this issue with the Ministry of Manpower and will work to ensure that officers' employment is protected and "not subject to anyone's mere whims and fancies".
Executive director at SAS Ikhsan Suri said: "While stipulations on race and age in tenders have now been put in the spotlight, the reality is that these stipulations are the tip of the iceberg.
"All stakeholders in the industry should sincerely review the form and spirit of security tenders in totality, in order to effect meaningful industry transformation."
CNA has contacted TAFEP for comment.