Man on trial for molesting 12-year-old daughter says she misbehaved, made up allegations against him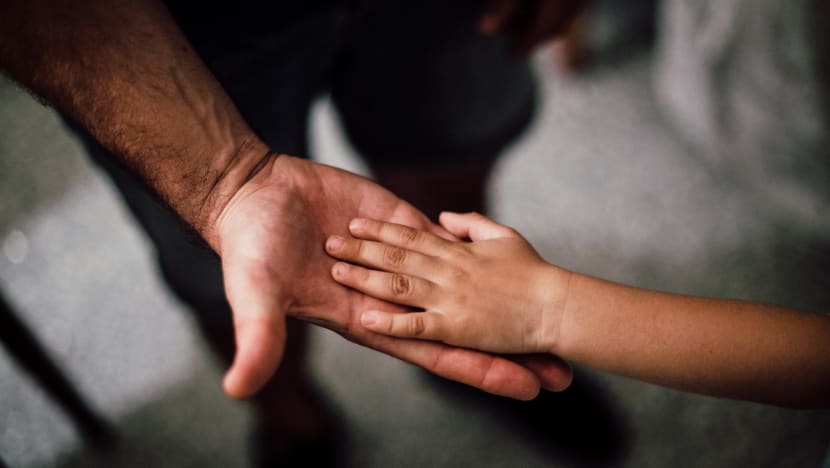 SINGAPORE: A 34-year-old man accused of molesting his daughter has said that she lied and misbehaved and was often disciplined by him.
These disciplinary measures, including threats to take away her "privileges", were one of the reasons why he believed she made up the allegations against him, the man testified at his own trial on Thursday (Jun 16).
The man faces five charges of using criminal force to outrage his daughter's modesty. Deputy Public Prosecutor Sarah Siaw is proceeding on one charge for the trial.
The identities of both the accused and victim are protected by gag order.
In the proceeded charge, the man is accused of pulling up his daughter's shirt and outraging her modesty while she wore a virtual reality (VR) headset on the bed in his room between July and November 2018. The girl was 12 then. 
The man took the stand for about five hours on Thursday and faced questions by defence lawyer Ashwin Ganapathy about his relationship with the victim.
The man said the girl was "the apple of my eye". But their relationship went downhill in 2017 and became worse in 2019, according to him.
"There were much more frequent scoldings because of her attitude, she was being rude," he said, adding that there was also "more lying".
Asked for examples, he told the court about times when the girl allegedly stayed out with friends after claiming she would come home straight from school, and stole money from her mother and grandmother.
He described raising his voice, slapping and caning his daughter to discipline her on such occasions.
Under examination by his lawyer, the man also admitted to punching the girl's stomach when she ran away from home once.
"At that moment in time, I was very, very angry with her for running away from home. I was very tired from work and furthermore, after seeing her, she saw me and still wanted to run away.
"That is where I really couldn't control my emotion," he said.
But he denied hitting the girl with a motorcycle helmet on that occasion, in contrast to what the victim's friend had testified being told by the girl.
The man also described two particular occasions when he disciplined the victim in the days leading up to his arrest on Jan 15, 2020.
He said that a few days before his arrest, the victim came home late. When her parents asked where she had been, she said she was at school.
But the man said his wife later found out that the girl was spending time outside school with friends.
The man said the girl continued to deny this when questioned and raised her voice, maintaining that she was at school.
He then slapped and shouted at her, telling her he would take away "all her privileges", including deleting her social media accounts, taking her off her sports team and forbidding her from attending a school camp.
"I also even said that even if you want to eat, you ask permission. You want to watch TV, you ask permission. You want to play my PlayStation 4, you ask my permission. Basically anything you want to do inside the house, you ask my permission."
He said that the girl was crying but kept quiet and did not answer any questions as he scolded her.
After this, he said there was another occasion before his arrest when he shouted at her over her school attire, as he "noticed that her skirts were getting shorter and shorter".
The man said he felt shocked and sad when he learnt about her allegations after being arrested.
He later told an investigating officer that he believed his daughter had made up the allegations against him because he recently disciplined her.
When shown a VR headset in the courtroom, the man admitted to owning an identical model that he got online as an "impulse buy".
But he claimed that he never gave the victim permission to use the headset because he thought it would damage her eyesight, as it consists of a slot that holds a phone right in front of the user's eyes.
The trial continues, with the man's wife and mother-in-law expected to take the stand as defence witnesses. The couple have two other children.
Aside from the victim, two of her friends, her teacher, her school counsellor, a child protection officer and a child psychologist have also given evidence as prosecution witnesses.
If convicted of using criminal force to outrage the modesty of a child under 14, the man can be jailed for up to five years, fined, caned or any combination of these punishments.
Editor's note: This article has been amended to correct a detail that stated that it was the victim's teacher who had testified on one occasion. It should have been the victim's friend. We apologise for the error.