Asked to feed her friend's cats while she's on holiday, woman steals from Yishun flat instead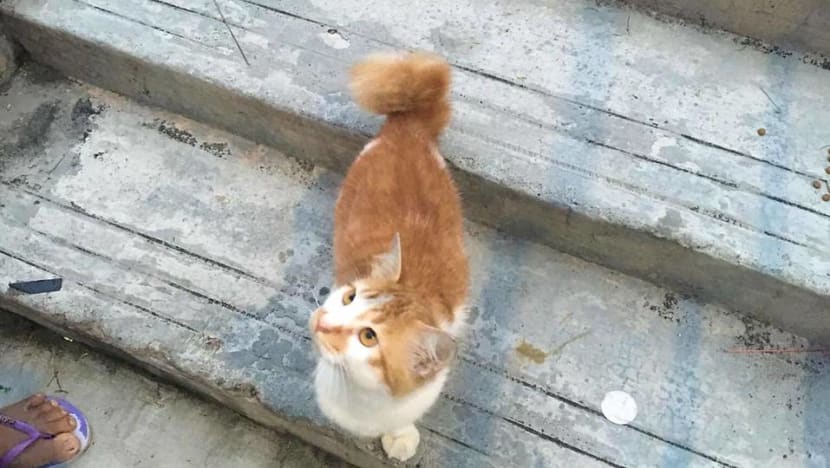 SINGAPORE: She was tasked by her friend of six years to feed her cats while her friend went to Bangkok for a holiday.
However, when 44-year-old Mandee Hameed entered the Yishun flat with a set of spare keys she was given, she stole more than S$6,000 worth of jewellery instead.
She made a duplicate set of keys and returned a few months later to steal another S$2,000 worth of bags.
Mandee was sentenced to 18 months' jail on Thursday (Sep 13). The court heard that she collected the set of spare keys from her friend, Siti Noridayu Mohamed Normaya, on Oct 11 last year.
While Siti Noridayu was on holiday with her husband, Mandee went into her flat and opened a drawer in the master bedroom.
She stole two boxes containing gold bangles, a bracelet and a gold chain with a pendant, worth about S$6,200 in total. It was not indicated in court documents whether she fed the cats.
She left the flat and went to a pawnshop in Northpoint to pawn the bangles and chain for about S$2,180.
A few days later, she went to another pawnshop in Sembawang and pawned the remaining item for S$970. She split up the items as she knew "it would be suspicious if the total value of items was too high", Deputy Public Prosecutor Deborah Tang said.
Siti Noridayu, 30, and her husband returned home on Oct 16. She met Mandee to retrieve the keys, but Mandee had already duplicated them with the intention of stealing more items from the flat.
VICTIM INSTALLS CCTV, TELLS FRIEND SHE WON'T BE AT HOME
It was only a few months later in December that Siti Noridayu noticed certain items were missing from her home and installed closed-circuit television (CCTV) cameras.
A month later, she told Mandee that she would not be at home. Mandee entered the flat with her duplicate set of keys and took S$15 in cash that had been left on the living room table.
She also took a Burberry bag, two Kate Spade bags and a Miu Miu bag worth a total of S$2,300, leaving the flat with the items and throwing the keys away.
That night, Siti Noridayu discovered that items were missing and checked the CCTV footage, which captured Mandee entering the flat.
She lodged a police report that night.
Mandee pleaded guilty to one charge of housebreaking and theft, and one charge of theft-in-dwelling, with a third charge taken into consideration.
The prosecution asked for a sentence of more than 17 months' jail, saying that Mandee "gravely abused the trust reposed in her by a friend". She noted that Mandee showed "a high degree of premeditation" by duplicating the key at least three months before the second offence and waiting for her friend to be out of the house.
For theft-in-dwelling, Mandee could have been jailed for up to seven years and fined. For housebreaking and theft, she could have been jailed for up to 10 years.