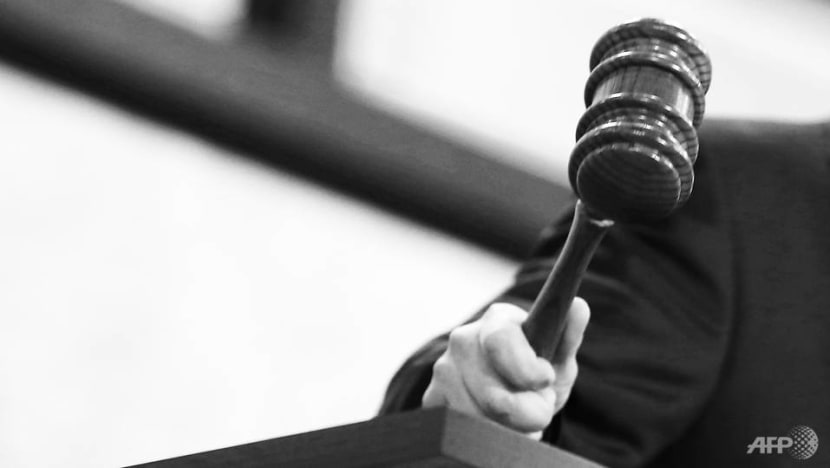 SINGAPORE: A former employee of a Frasers subsidiary who set up a company to award himself and an accomplice S$89,000 worth of contracts over seven years was on Tuesday (Aug 28) sentenced to 11 months' jail. 
Abdul Rahim Ghazali, 46, had pleaded guilty to 25 charges ranging from cheating to corruption.
During his time of employment with Frasers Centrepoint Property Management & Services - between 1998 and June 2017 - Abdul Rahim rose from being a senior technician to a facilities supervisor. 
Based in Alexandra Point, one of the properties managed by Frasers, Abdul Rahim was tasked with maintaining the building and ensuring that day-to-day operations were carried out. 

He could also award jobs to contractors on Frasers' approved vendor list.
In 2011, Abdul Rahim set up a company named Fatal Express Facility Services, along with an accomplice Loh Boon Wah, to secure jobs from Frasers. He knew that he could not be seen to be associated with the firm, and so Loh was named as director of Fatal instead, the court heard.
Abdul Rahim successfully awarded 112 Frasers contracts to his own company between 2011 and 2017, with Frasers paying Fatal S$89,570. He and Loh split the profits obtained.
Abdul Rahim was also charged for asking for a S$100 bribe from a contractor performing sealant works at Alexandra Point in 2016.
PROSECUTION ASKED FOR 7 CONSECUTIVE SENTENCES
The prosecution asked for a jail sentence of 12 months, adding that seven of the sentences should run consecutively as the offences were committed over seven years.
Abdul Rahim's defence lawyer Emily Loh asked for leniency, saying that his father had heart disease and depended on him.
However, Deputy Public Prosecutor Ang Siok Chen argued that family circumstances or hardship were not mitigating factors unless the case was exceptional, and pointed out that Abdul Rahim was not the sole breadwinner of the family.
In sentencing, District Judge Marvin Bay noted that Loh, who has been charged, left the criminal enterprise "ironically named Fatal Express" in 2017, but Abdul Rahim continued in it.
He added that there were "serious aggravating factors" for the cheating charges, with an abuse of trust, as Abdul Rahim was a long-time employee trusted by Frasers. 
The judge also said there was premeditation, with Abdul Rahim contriving to shield his own identity and roping in Loh.
In addition to the 11-month jail term, Abdul Rahim was handed a fine of S$1,000 and a penalty of S$100. 
The judge said he ordered five sentences run to consecutively instead of seven as requested by the prosecution as Abdul Rahim had no notable antecedents.
Abdul Rahim thanked the judge and said: "(I am) going to start my new life with my family's support."
For cheating, he could have been jailed for up to 10 years and fined.