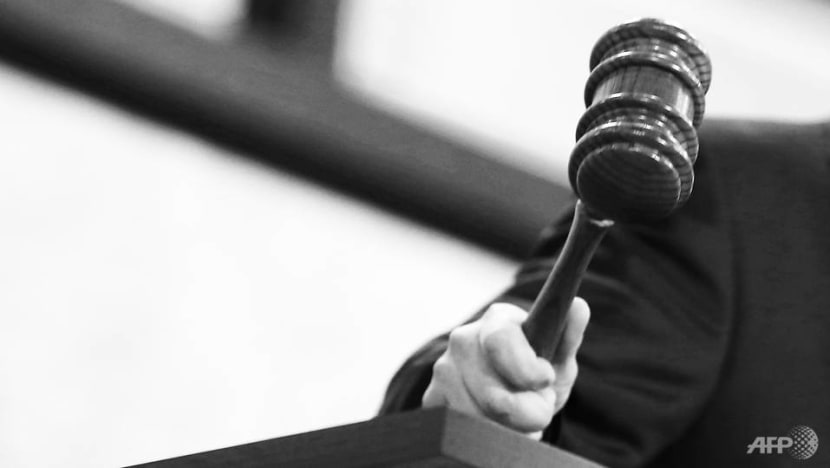 SINGAPORE: A former insurance agent was sentenced to seven months' jail on Monday (Dec 3) for cheating a family friend of about S$28,800.
Robin Sim Kia Wee, 41, had deceived Mr Tay Eng Chuan into making cheques payable to his company purportedly for the renewal of insurance policies. The offences were committed between December 2010 and February 2013. 
Mr Tay is also a witness in the ongoing corruption trial involving a former Ang Mo Kio Town Council general manager. The two cases are unrelated.
Mr Tay, a friend of Sim's father, had been buying insurance policies from Sim for himself and his company Tay Eng Chuan General Contractor since 2008.
Sim told Mr Tay that he would help renew his company's work injury compensation and foreign worker medical group insurance policies, when he did not.
In fact, he had been terminated by insurance company American International Group Asia Pacific Insurance (AIG) since September 2011.
Sim asked Mr Tay to make the cheques payable to his company, The Business Innovations Group, and Mr Tay did so, believing that the money would be used for renewing his insurance policies with AIG.
Instead, Sim deposited the cheques into his own account and withdrew the money for his own use.
Mr Tay's clerk made a police report in April 2013, after the head of operations and administration for AIG inspected a letter Sim had handed to Mr Tay, and found that it was not issued by the insurance company as Sim had claimed.
Sim pleaded guilty to three counts of cheating, with another seven charges taken into consideration.

For each count of cheating, he could have been jailed for up to three years and fine.