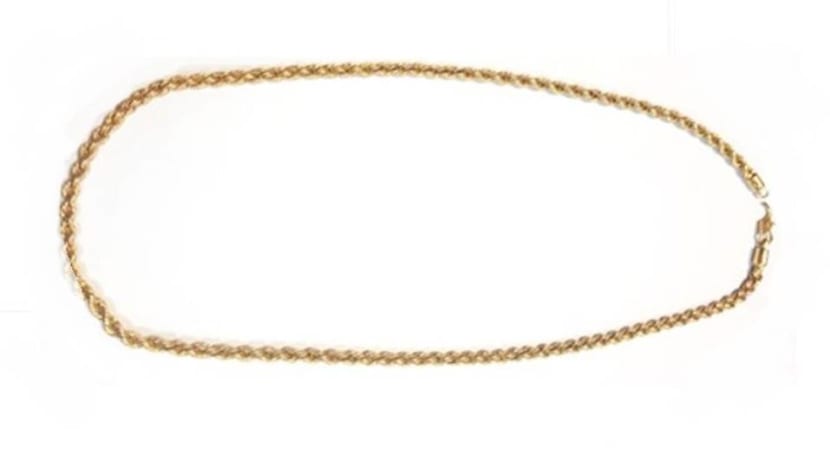 SINGAPORE: A 27-year-old man has been arrested for allegedly snatching a gold chain from a 72-year-old woman along Woodlands Drive 70, the police said on Wednesday (Aug 29).
The man had worn a mask during the incident, which was reported last Saturday at about 3pm, the police said in a news release. The gold chain is valued at S$3,500.
The man was arrested on Tuesday along Anchorvale Crescent in Sengkang, following investigations by officers from the Jurong Police Division.  
"My officers looked through hours of footage from CCTVs, police cameras and also conducted extensive enquiries to identify the man," said Commander of Jurong Police Division and Assistant Commissioner of Police Devrajan Bala.
"Their perseverance and excellent work are commendable, which eventually resulted in the swift arrest of the man," he added.
The man is believed to be involved in another case in which a gold chain with two pendants, worth nearly S$4,300, was snatched from a victim.
He will be charged on Thursday with use of criminal force in committing theft of property carried by a person. If convicted, he faces between one and seven years in jail and may also be caned.
The police have advised the public to be alert and attentive to their surroundings, and avoid taking shortcuts through dark alleys or secluded areas. When returning home alone or late at night, they should arrange for an escort, the police said.
"If you suspect that you are being followed, remain calm and proceed to a more crowded area or call the police to seek help," the police said.
Members of the public can also consider carrying a shrill alarm to scare off the culprit or to attract the attention of others.
The police also advised against wearing excessive jewellery or carrying large sums of cash. Those carrying handbags should clutch them tightly under their arms or sling them across their bodies. Handbags should also be carried on the side of the body that does not face moving traffic, they added.