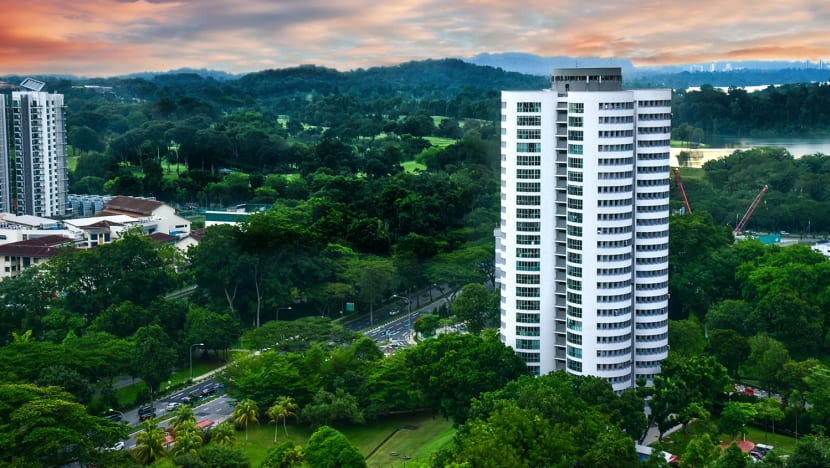 SINGAPORE: The Lease Buyback Scheme will be extended to all Housing and Development Board (HDB) flats, including five-room and larger flats, National Development Minister Lawrence Wong announced on Monday (Aug 20).
The Lease Buyback Scheme allows elderly flat owners to sell part of their remaining lease to HDB. It was originally applicable to four-room or smaller flats.
In a blog post following Prime Minister Lee Hsien Loong's National Day Rally speech on Sunday, Mr Wong said the move will "enable many more Singaporeans to benefit from the scheme".
"The LBS (Lease Buyback Scheme) is a good scheme but it only applies to those living in four-room or smaller HDB flats. The original thinking was that it would make more sense for those living in bigger flats to right-size. 
"But there are seniors who prefer to age in place. Some also have grandchildren who come over to visit regularly, and would like a bigger space for the extended family," Mr Wong said.

SHORTER-TERM MOVES
Highlighting Mr Lee's announcements on plans to upgrade older HDB flats and renew older HDB towns, Mr Wong said several shorter-term moves will be made to help seniors unlock the value of their HDB flats for retirement.
For instance, he said his ministry is looking at ways to improve the liquidity of the resale market for older flats in order to facilitate "right-sizing".
"Currently, CPF can be used for the purchase of older HDB flats but subject to certain restrictions. These rules are meant to ensure that buyers purchase a home for life, without compromising their retirement savings."
Mr Wong said his ministry is working with the CPF Board to review and update rules to provide more flexibility for buyers of shorter-lease flats while safeguarding their retirement adequacy. 
He added that the Government is making significant moves on housing to prepare for the future "responsibly".
"These moves are the result of many months of intensive study by MND and HDB. We have also been gathering feedback and views from Singaporeans, which have been most helpful in shaping our approach and thinking," Mr Wong added.